Learn about the natural environment of Shima and the SDGs', Spectacular View Hotel Workcation Plan
#Ise-Shima(Shima City)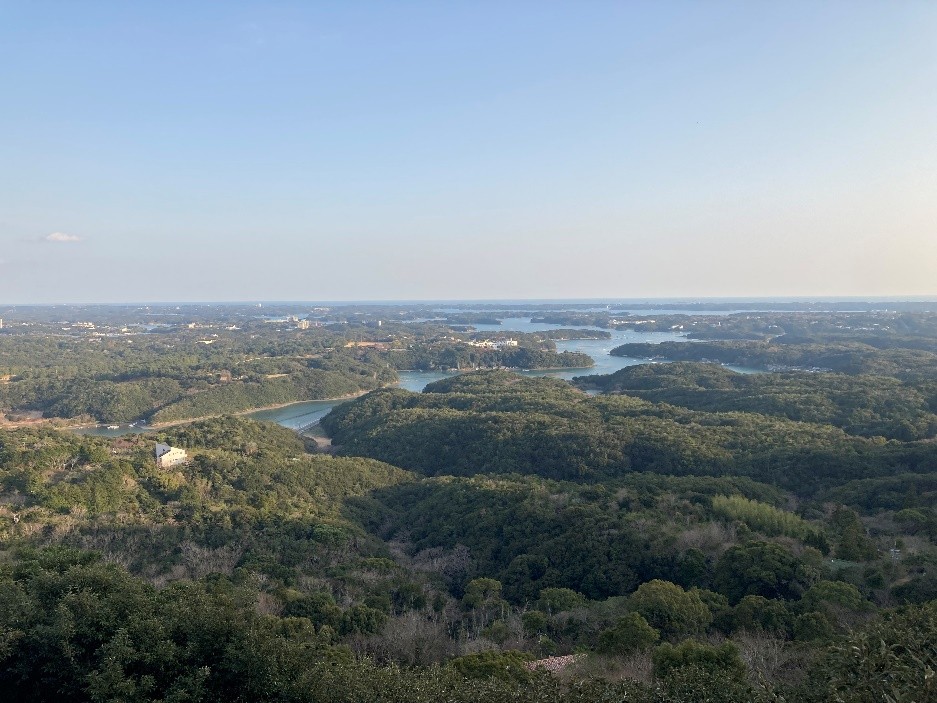 team building
Training and camps
SDGs Program
Regional Problem Solving
Culture & History
Learning about ESG and SDGs from the rich nature of Shima
This workcation plan is based on the concept of refreshing and learning about ESG and SDGs by experiencing the rich nature of Shima. This plan considers the pearl farming industry, whose production has become unstable due to red tide and rising water temperatures, from the perspective of the SDGs, and learns about the SDGs from the traditional smoking method of katsuobushi (dried bonito flakes) and Ago Bay, as well as experiencing Shima's nature in sea kayaks and ama (woman divers)' huts.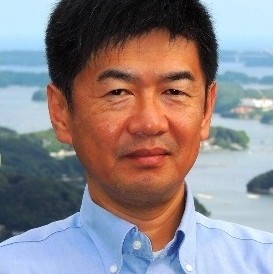 I am Uranaka from Shima Nature School. I have been working for 35 years in Shima City to develop a town that makes the most of the sea. Based on this experience, I will talk about the charm of Shima, where people and nature have lived together under the keyword "satoumi", as well as passionately discussing the local challenges we are facing and the necessity of the SDGs!
PICK UP CONTENTS
Recommended Content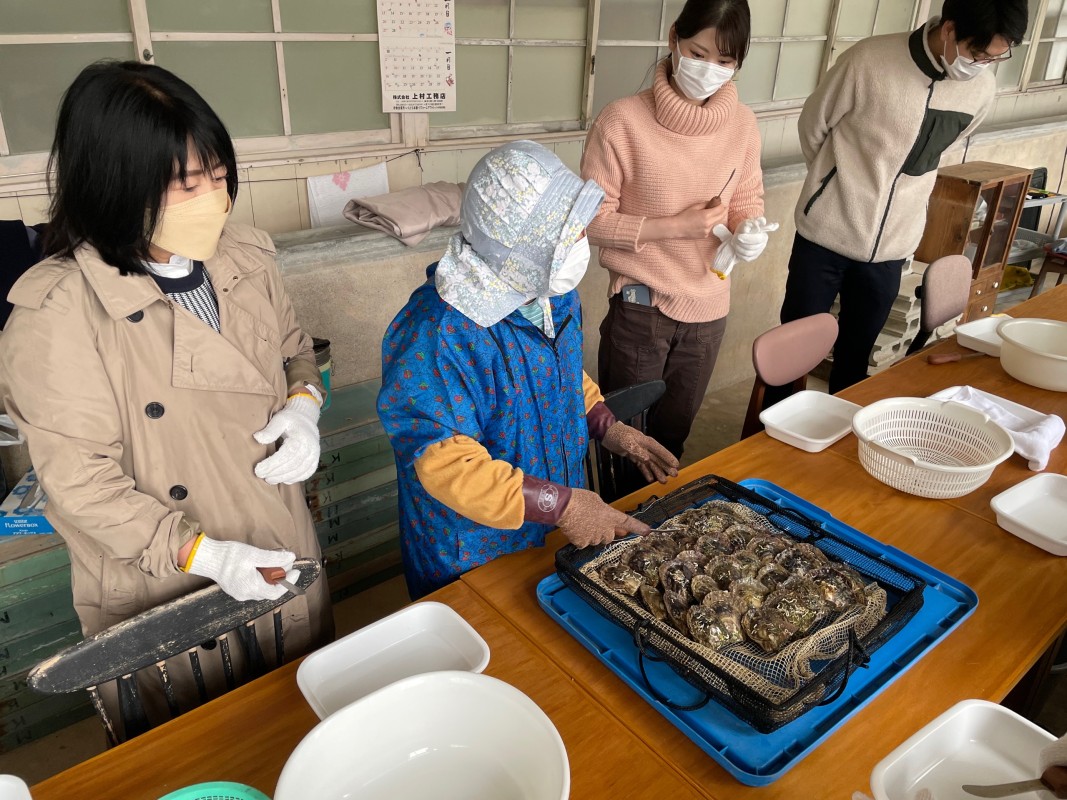 Pearl Extraction Experience
This is the experience of extracting the world's one and only pearl, which is the lifeblood of the Akoya pearl oyster.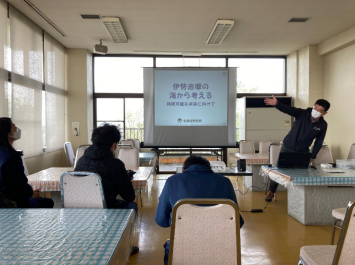 SDGs study in Ago Bay
After a walk around Ago Bay, participants learn specifically about the SDGs.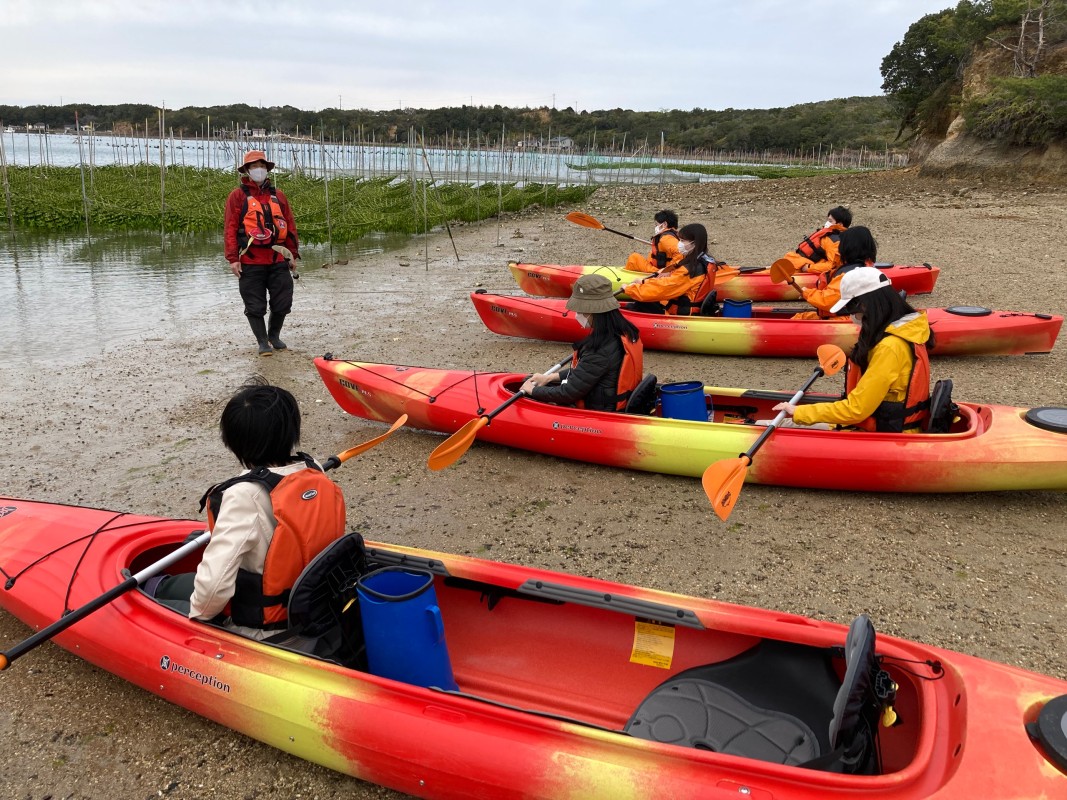 Ago Bay sea kayaking experience
Departure into the vast ocean to an uninhabited island!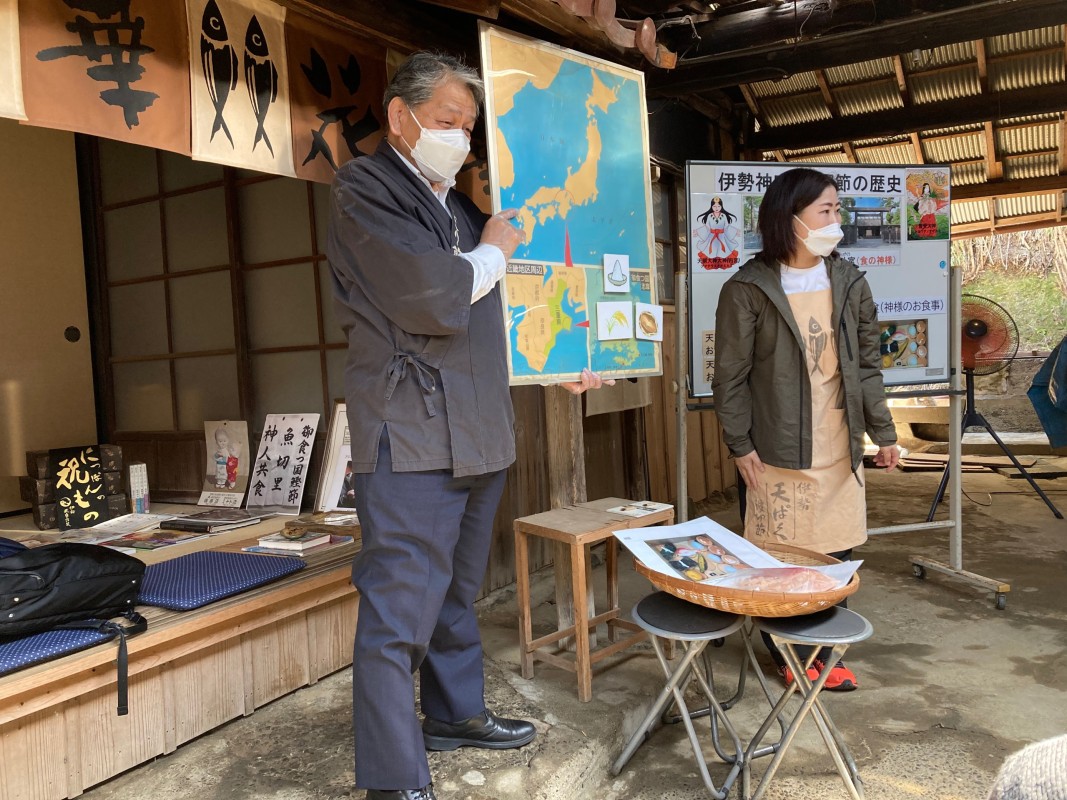 Learn about the history and culture of dried bonito flakes
You can learn about the history of Miketsukuni and the production of bonito flakes derived from the nature of Shima.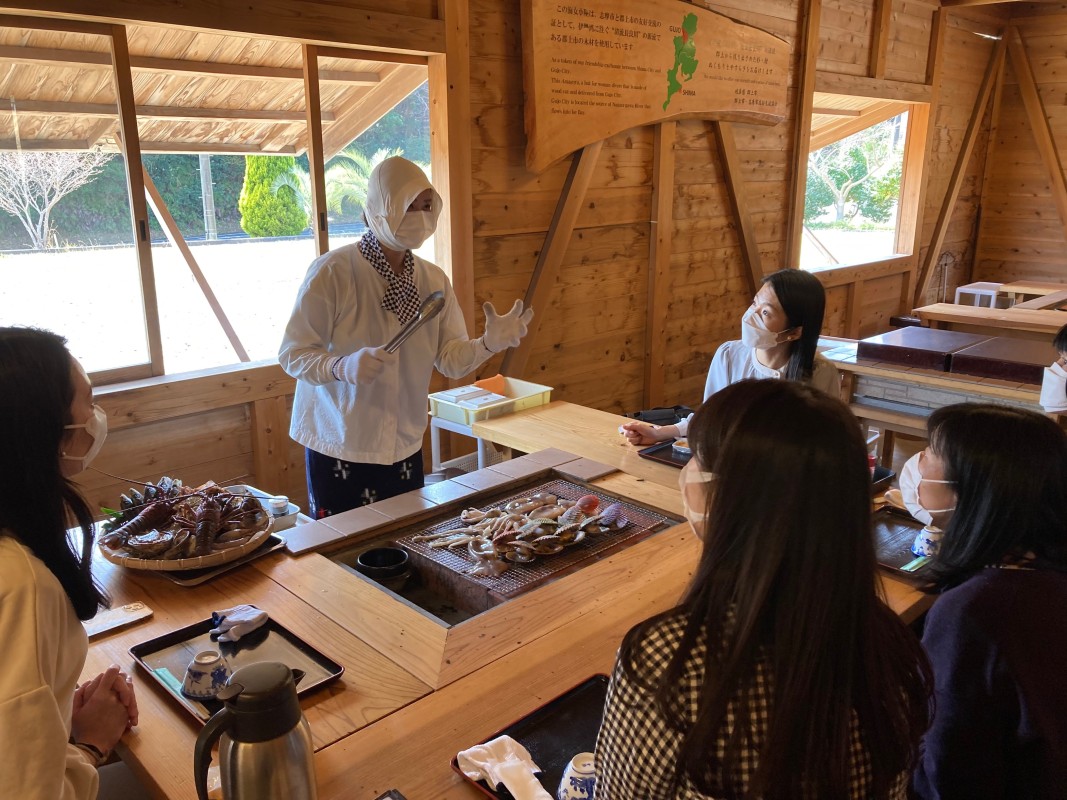 Experience SDGs from the sea with ama (woman diver)
You will receive valuable seafood while hearing about the changes in the fishing grounds from the ama.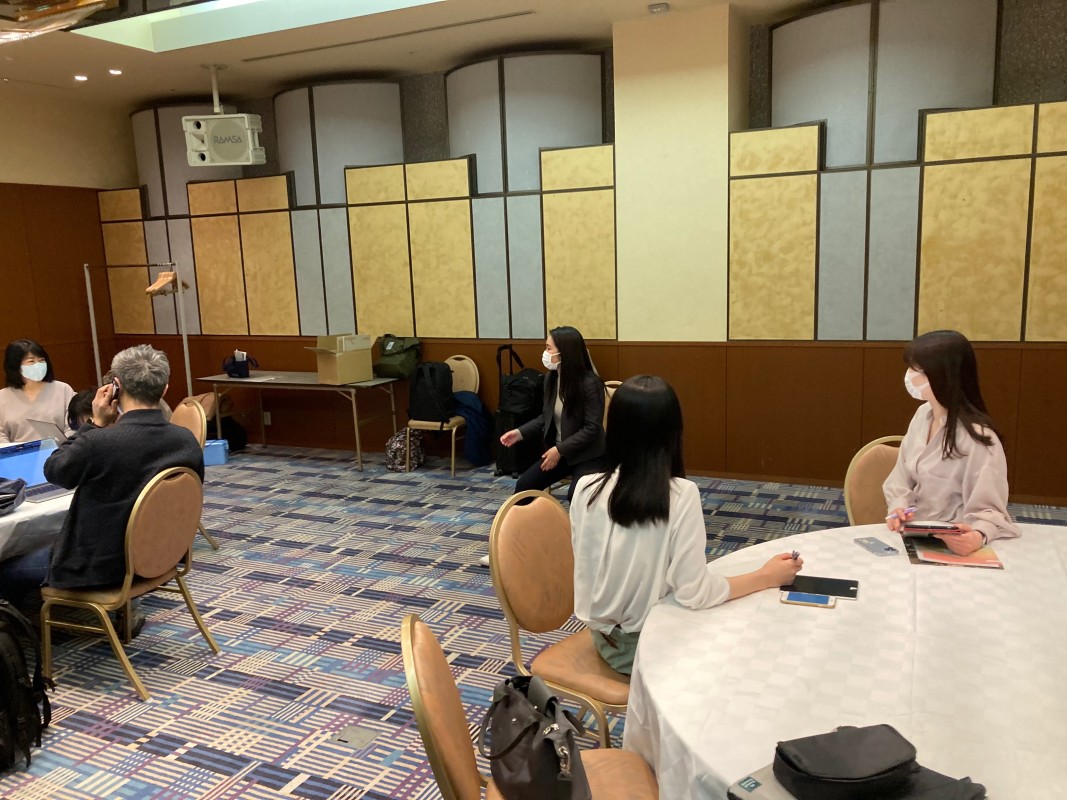 Discussions
Discussions on the SDGs in Shima and workcation plans were held in a rented hotel room.
Day 1
13:00
Pearl Extraction Experience at Pearl Miki.
15:00
Check-in hotel
Work in own room/meeting room
Day 2
9:00
Breakfast (buffet in the hotel restaurant)
10:00
Coastal walk and SDGs lecture at Shima Nature School
14:00
Sea kayaking experience at Shima Nature School.
16:00
Return to hotel.
Work in own room/meeting room
Day 3
9:00
Breakfast (buffet in the hotel restaurant)
11:00
Visit to Katsuo no TEMPAKU
12:30
Lunch at Ama Hut SATOUMIAN
15:00
Return to hotel.
Work in own room/meeting room
Facility Information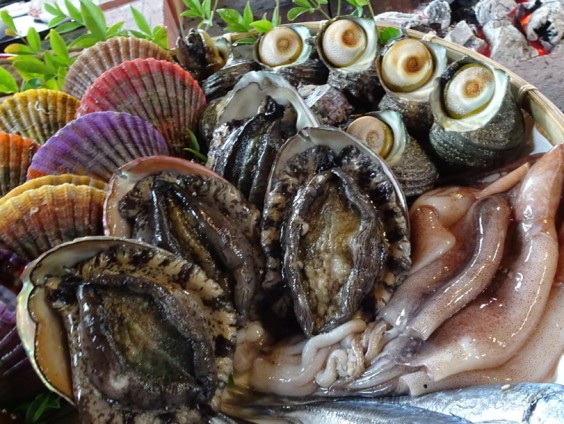 Ama Hut SATOUMIAN
Location:
〒517-0704 2279 Koshika, Shima-cho, Shima City, Mie Prefecture
Phone number:0599-85-1212
Office Hours:Reservations accepted from 9:00 to 17:00
parking lot:Free parking is available on site (paved). 25 passenger cars and large buses can be parked.
Access and local transportation
By car
Ise Expressway Ise IC→Ise-Futami-Toba Line (free section) →Daini-Ise Road (free section) →Shiraki IC→Go straight on Route 260 in the direction of Oza→Turn left at the blue traffic information signboard for "Azurihama"→Turn right at the end and go straight, and you will see a signboard for a divers' hut experience.
By bus
About 60 minutes from the nearest station "Unata Station
From the nearest station, Unata Station, take a bus bound for Goza Port.
Buses are stationed at Unata Station. It takes about 30 minutes and costs about 7,000 yen to 8,000 yen.
Car rental
ORIX Rent-a-Car has a branch in front of Ukata Station.
Orix Rent-a-Car:0599-43-1098
Day 4
9:00
Breakfast (buffet in the hotel restaurant)
For inquiries about this model plan, please contact
Japan Airlines Co., Ltd.
Phone number:090-5100-9684