Workcation in nature at Meiwa Town
#Chunansei(Meiwa Town)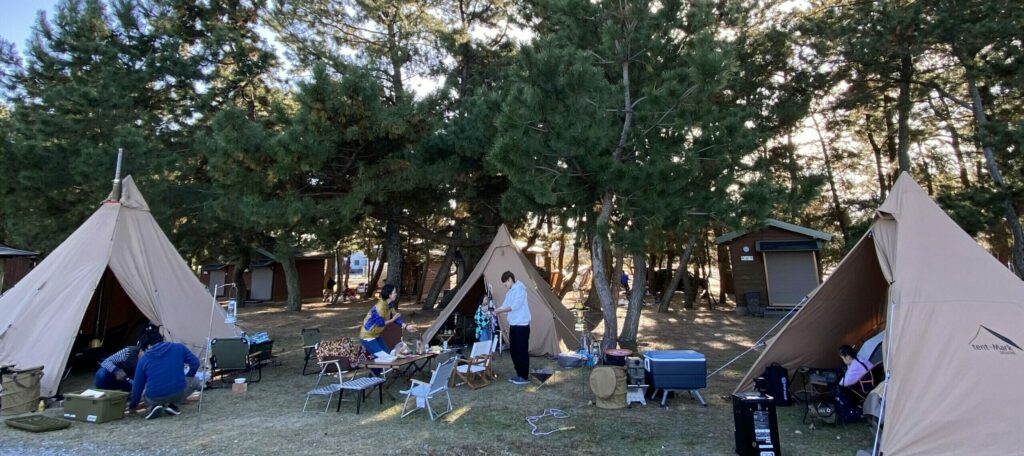 Refresh under the sky of Meiwa Town.
The Oyodo Coast, with its white sand and green pines, is right in front of you, and you can telework at the campground in the morning while being surrounded by the wide ocean and blue sky. In the afternoon, you can experience outdoor activities such as swimming, sea fishing, and tent saunas, or rent a bicycle to visit Saingu, a famous sightseeing spot, a museum, and a hands-on museum, and refresh yourself under the sky of Meiwa Town. And at night, when you look up at the night sky over a bonfire while feasting on BBQ meat, you will be full and satisfied! Working in "Oyodo, a town rich in nature" and "Meiwa Town, a Japanese Heritage Site," adults and children alike will have a great time.
PICK UP CONTENTS
Recommended Content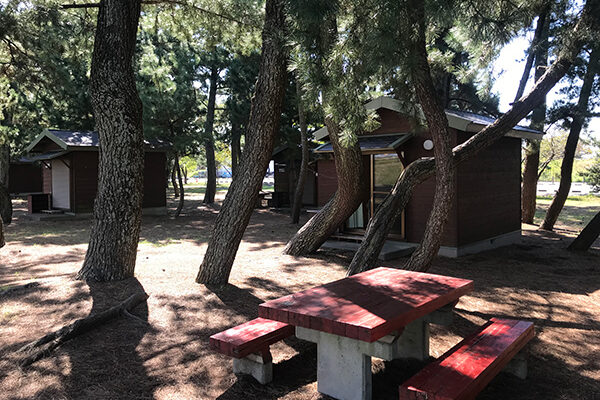 Bungalow with sea breeze
Surrounded by pine forests and sea breezes, teleworking in a bungalow is a fun way to get work done!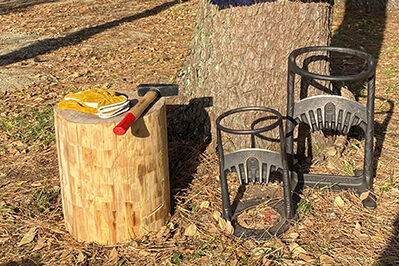 Wood-chopping experience relieves stress
Stress Relief with a Wood Chopping Experience! Refresh! The wood you split will be used for the evening bonfire to warm your body and soul. For more information on activities, please contact Oyodo Fureai Campsite.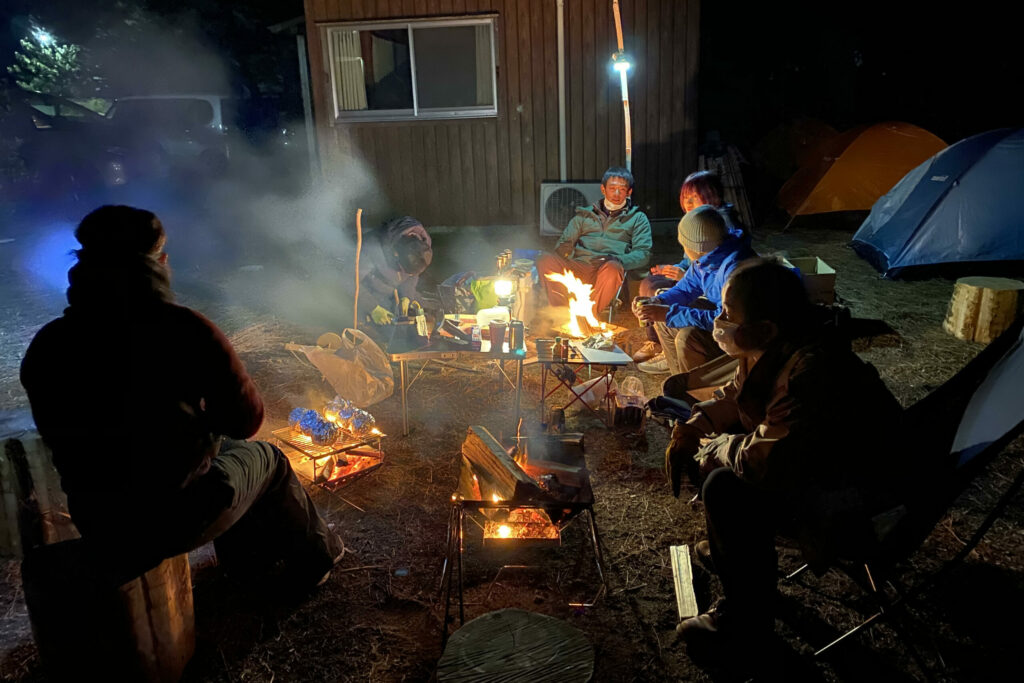 BBQ for everyone!
For dinner, we purchased food from Meiwa Town and had a great time together at a BBQ...
Day 1
afternoon
Check-in at Oyodo Fureai Campsite (13:00-17:00) Telework in bungalows Experience chopping wood
dinner
BBQ (BBQ food set, Matsusaka beef hormone set)
evening
Socializing around a bonfire
Facility Information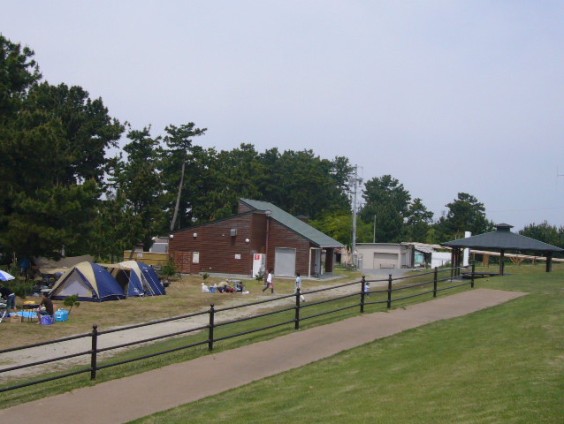 Oyodo Fureai Campsite
Location:
〒515-0302 2953, OyodoKou, Meiwa-Town, Taki-gun, Mie Prefecture
Phone number:0596-55-4664
Office Hours:9:00-17:00
parking lot:Free for one car per group of guests
equipment
Access and local transportation
From the Matsusaka IC on the Ise Expressway, take Route 23 via Prefectural Road 59 toward Ise.
Turn left at Oyodo Intersection (Mie Heart Center) and go toward Oyodo Fishing Port.
(20km from Matsusaka IC: 45 minutes)
Day 2
lunch
Restaurants in Meiwa Town
afternoon
Sea experience (swimming, fishing) Tent sauna
dinner
Pizza making (pizza oven)
evening
Night sky (star and moon) observation
Day 3
lunch
Restaurants in Meiwa Town
afternoon
Strolling around Saiku Shrine (rental bicycle)
dinner
BBQ (BBQ food set, Matsusaka beef hormone set)
evening
Socializing around a bonfire
Day 4
morning
Clean up Check out (~11:00)
For inquiries about this model plan, please contact