Workcation website has been relaunched!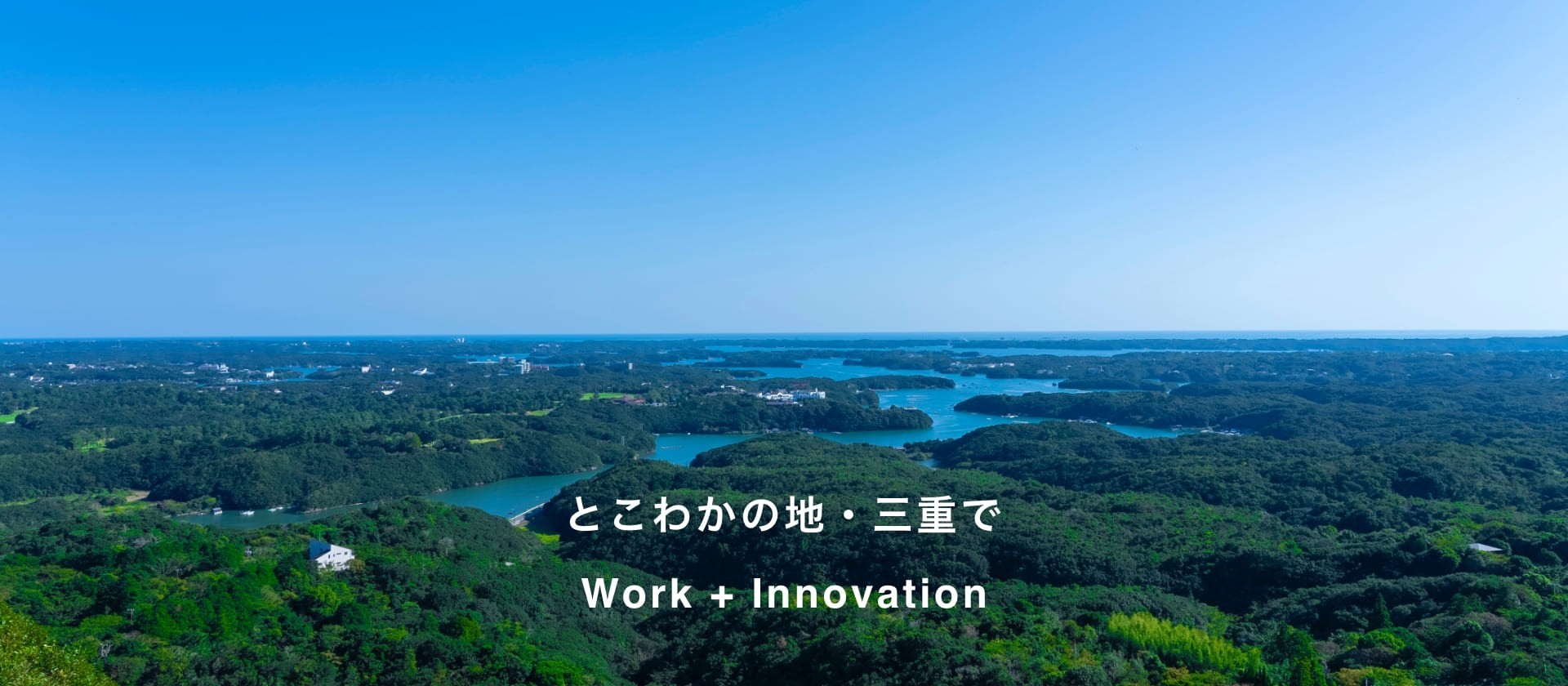 Mie Prefecture is promoting the acceptance of "workcation," in which companies and individuals from urban areas such as the Tokyo metropolitan area, Kansai area, and Chubu area can work safely, securely, and comfortably in the prefecture's nature-rich environment, with the aim of stimulating the prefecture's economy, solving regional issues, and promoting migration by increasing the number of related residents.
We have renewed the Workcation website to further promote the matching of companies and individuals interested in working in Mie Prefecture with facilities in the prefecture, and to communicate the attractiveness of workcations in Mie Prefecture.
If you are considering a workcation in Mie Prefecture, please take advantage of this service.