Facing the Kumano-nada Sea, Owase City has long prospered in the fishing and forestry industries. The city also boasts one of the highest rainfalls in Japan due to the warm and rainy climate and the Kuroshio Current.

In Owase City, you can experience teleworking at the registered tangible cultural property "Mise Doi Family Residence" and staying at an old private house. It is sure to be a nostalgic work vacation experience.
The Workcation Experiencer this time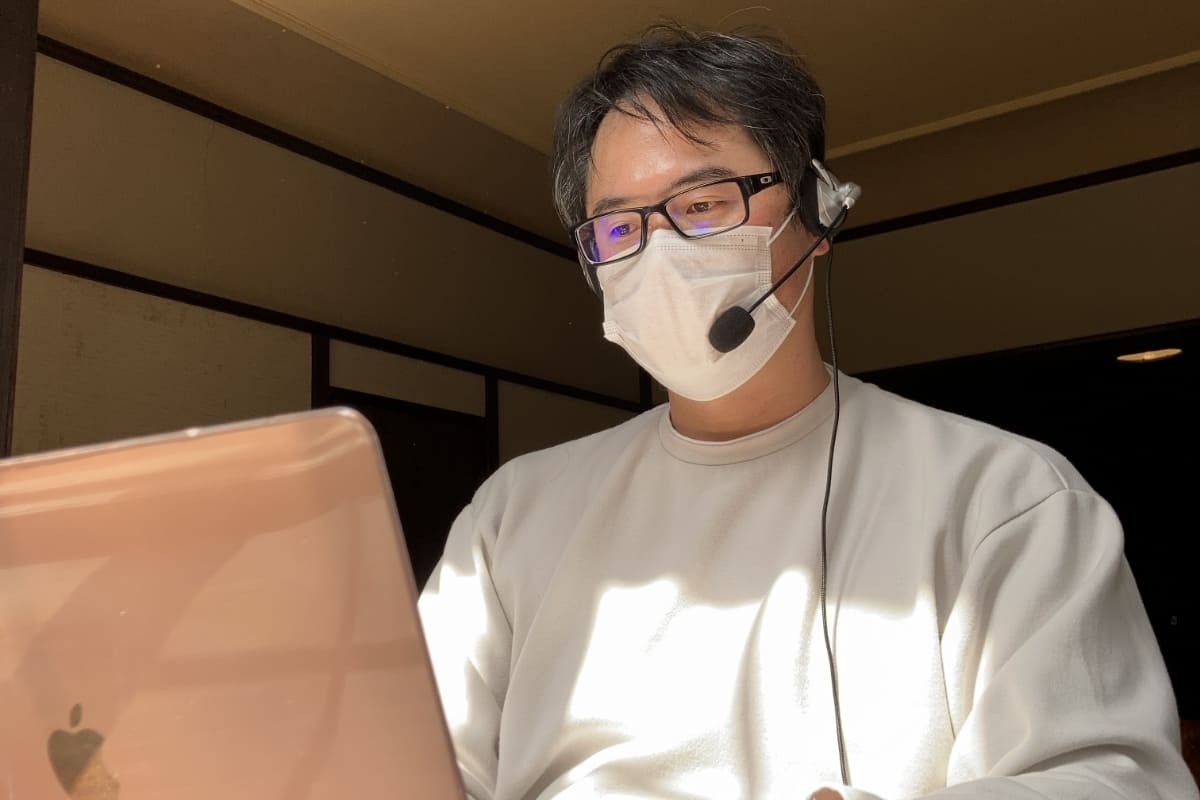 The person who experienced our work experience was Mr. Hashizume, who lives in Kameyama City. Her hobby of fishing has grown, and she now runs "Fishing Kitchen," a website that introduces restaurants in various parts of Japan where you can bring in your own fish to eat. Here are three days and two nights of Mr. Hashizume's workcation experience around Mikiura fishing port, which is also known as one of the best fishing spots in Mie Prefecture.
[Day 1: Start working remotely at the "Mise Doi Family Residence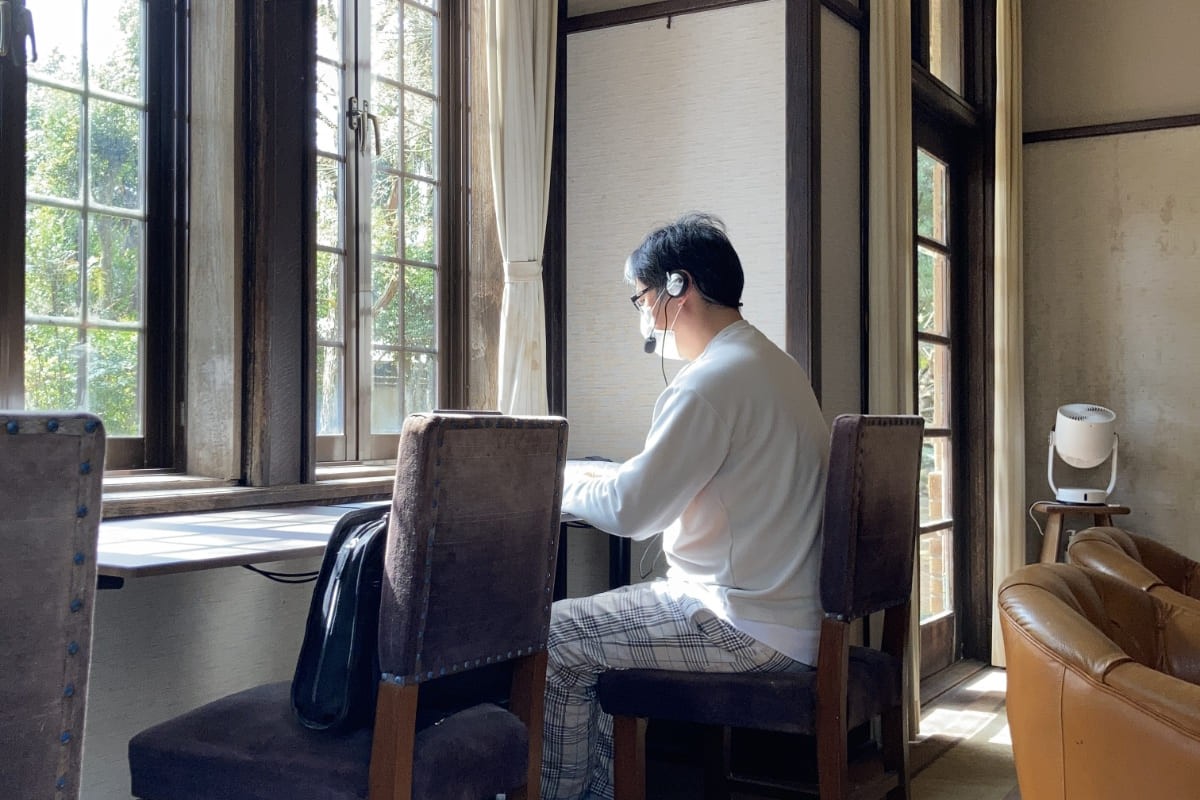 Built in 1931, the "Mise Doi Family Residence" is a registered tangible cultural property. This modern, Japanese-style building, with its Art Deco style and Sukiya-style tatami room, is open to the public as a coworking space. "The natural light shining through the windows allowed me to work in a very relaxed atmosphere," said Hashizume.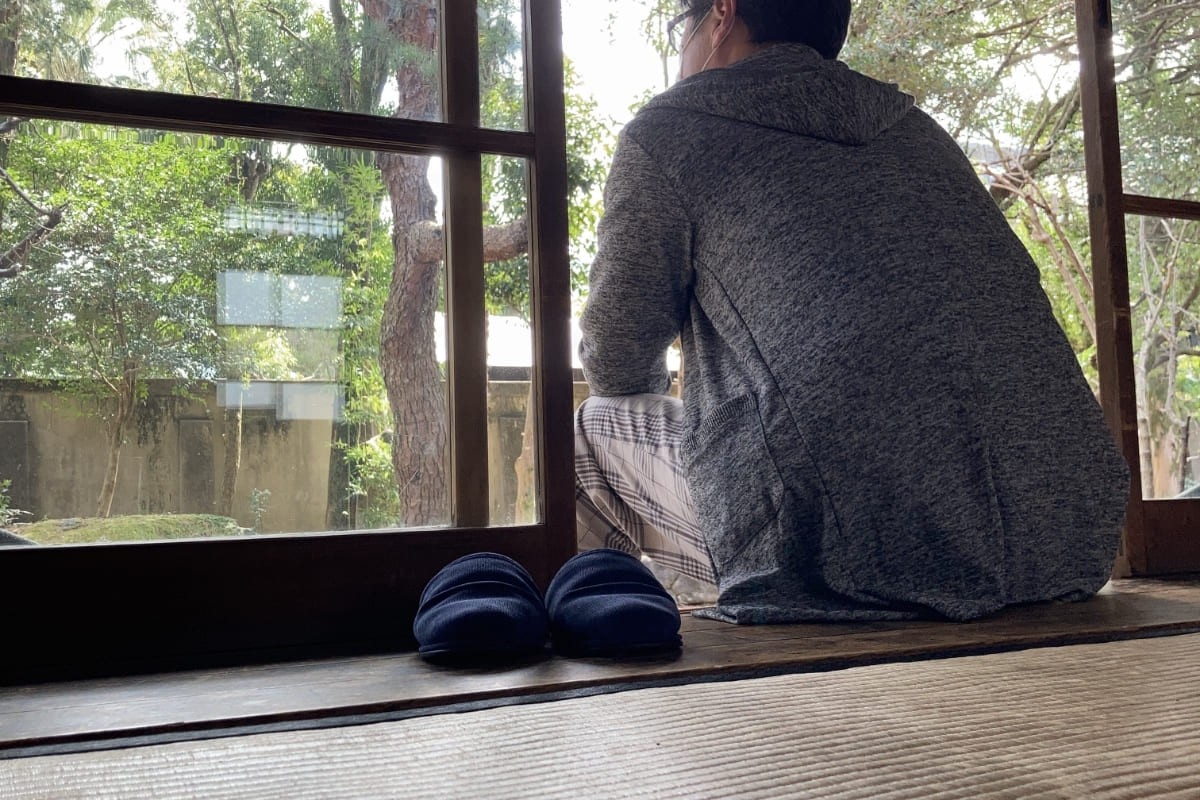 When you get tired of working, you can refresh yourself by looking out at the Japanese garden on the veranda.
Refreshing yourself with a walk around the Mikiura Sowai and fishing, a hobby of mine.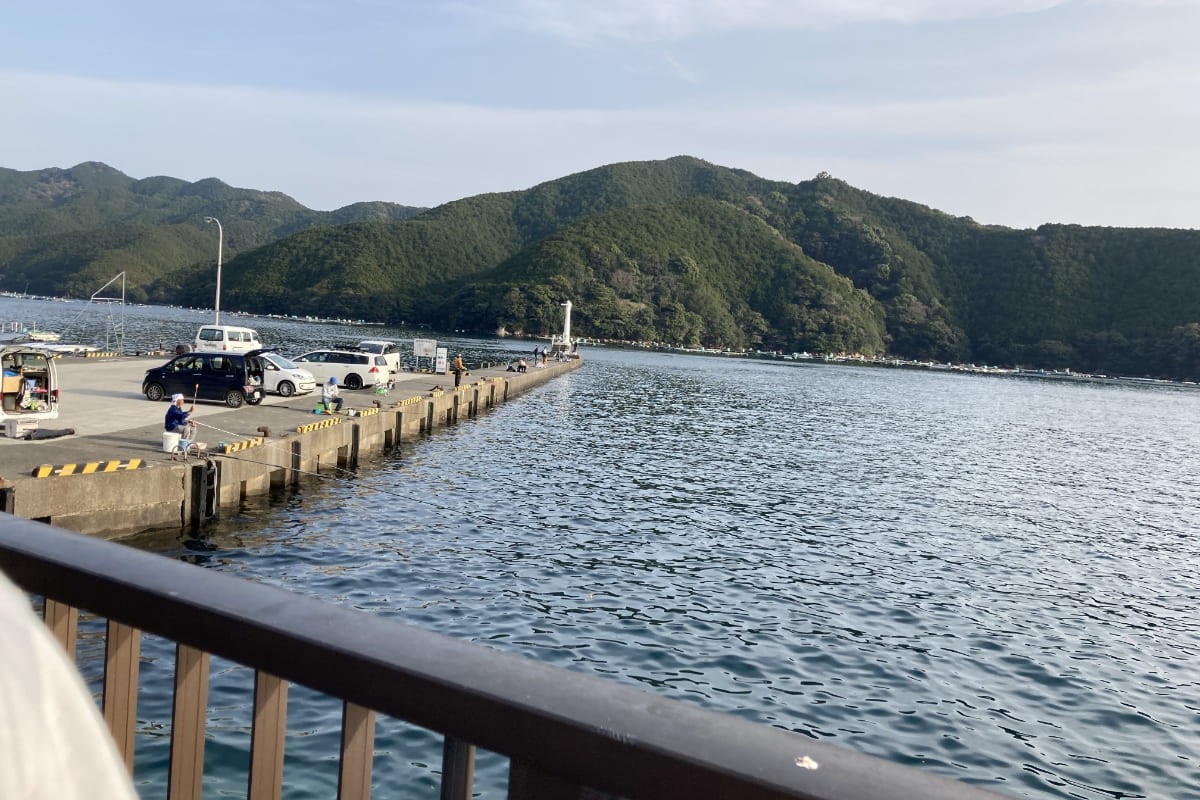 There is a fishing spot right in front of the accommodation, Mikiura Sowai. Ms. Hashizume also tried her hand at procuring ingredients for dinner at this spot. If she is lucky, she can even catch a sea bream or bonito.
[Day 2: Enjoying a sumptuous breakfast unique to this location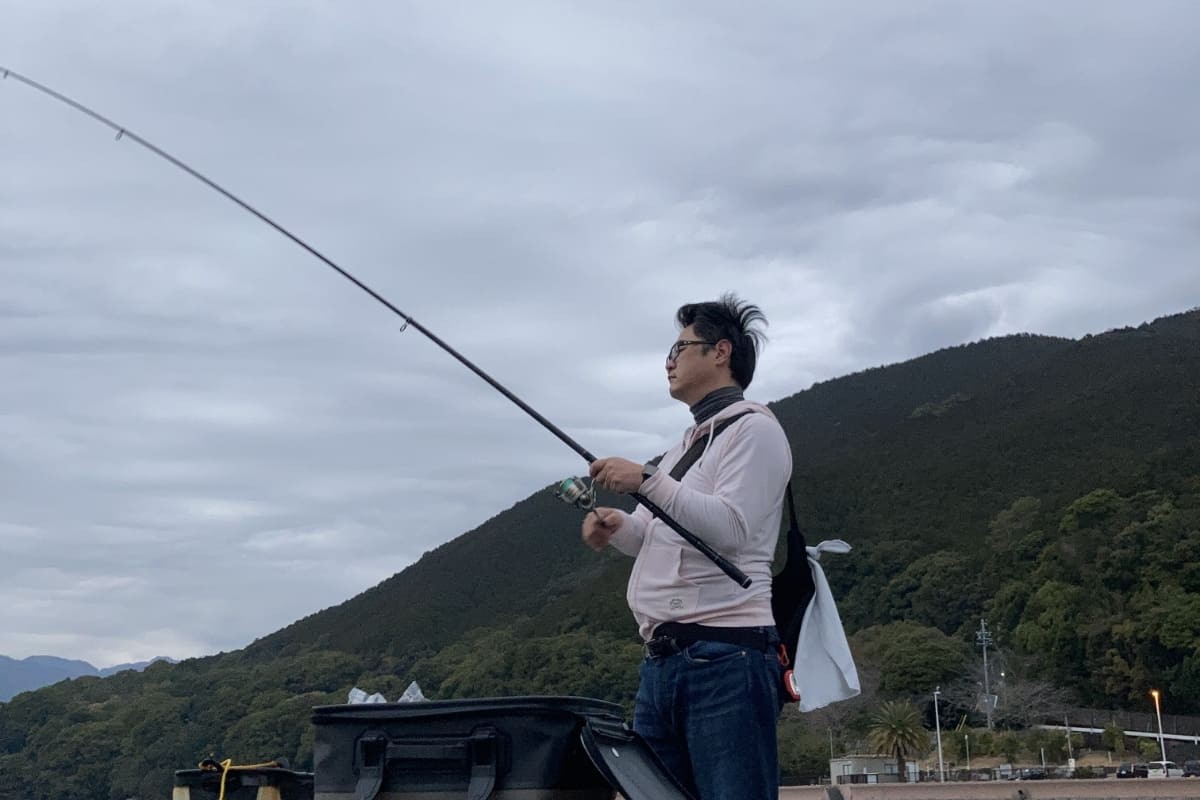 Owase City boasts one of the highest rainfalls in Japan, and unfortunately it rained on the second day, but we went to the fishing port in front of us before the rain started to fall. It's a popular fishing spot, so it's usually packed with anglers from morning, but on this day I was able to enjoy the luxury of fishing alone," said Hashizume. In about 20 minutes, he caught a horse mackerel.
The Luxury of Tasting Freshly Caught Fish Immediately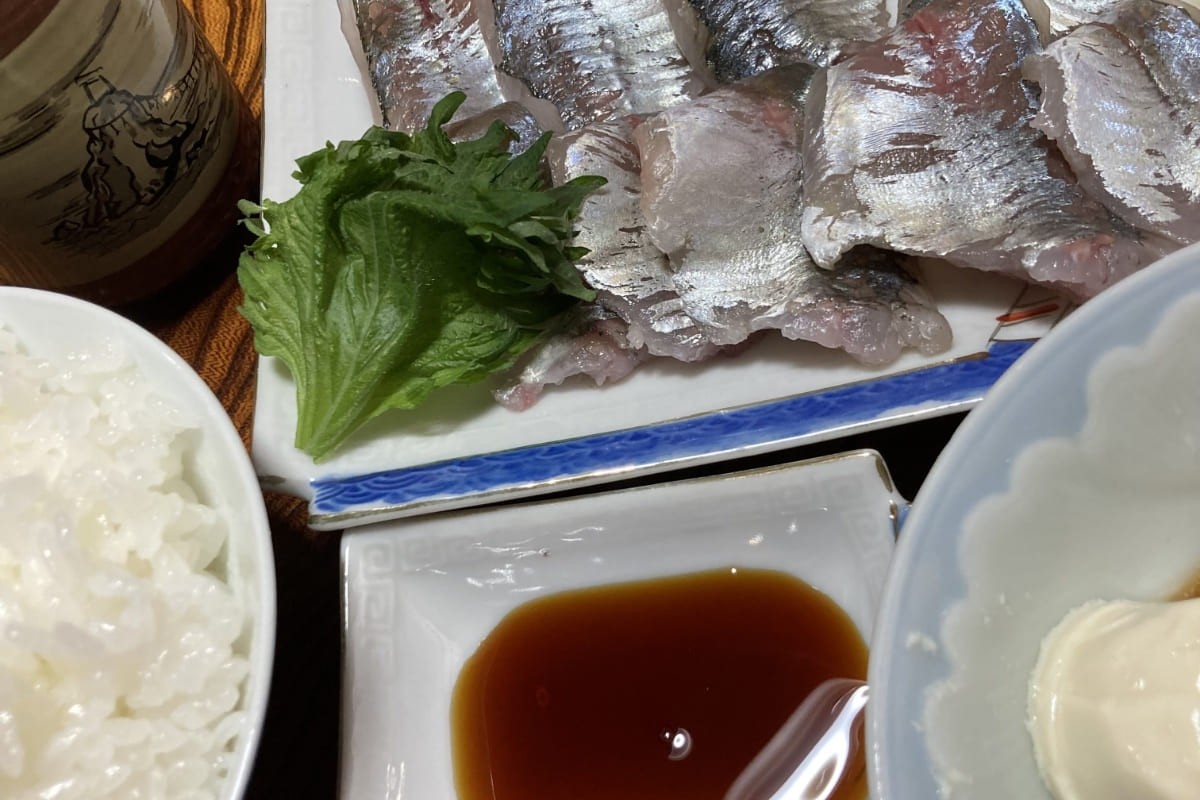 He immediately took the horse mackerel back to his home stay and prepared it as sashimi for a set meal. "The fishing equipment was convenient, and above all, it is rare to be able to taste freshly caught fish right away. It was chewy and great." Hashizume said.
Quietly teleworking in an old private house in the afternoon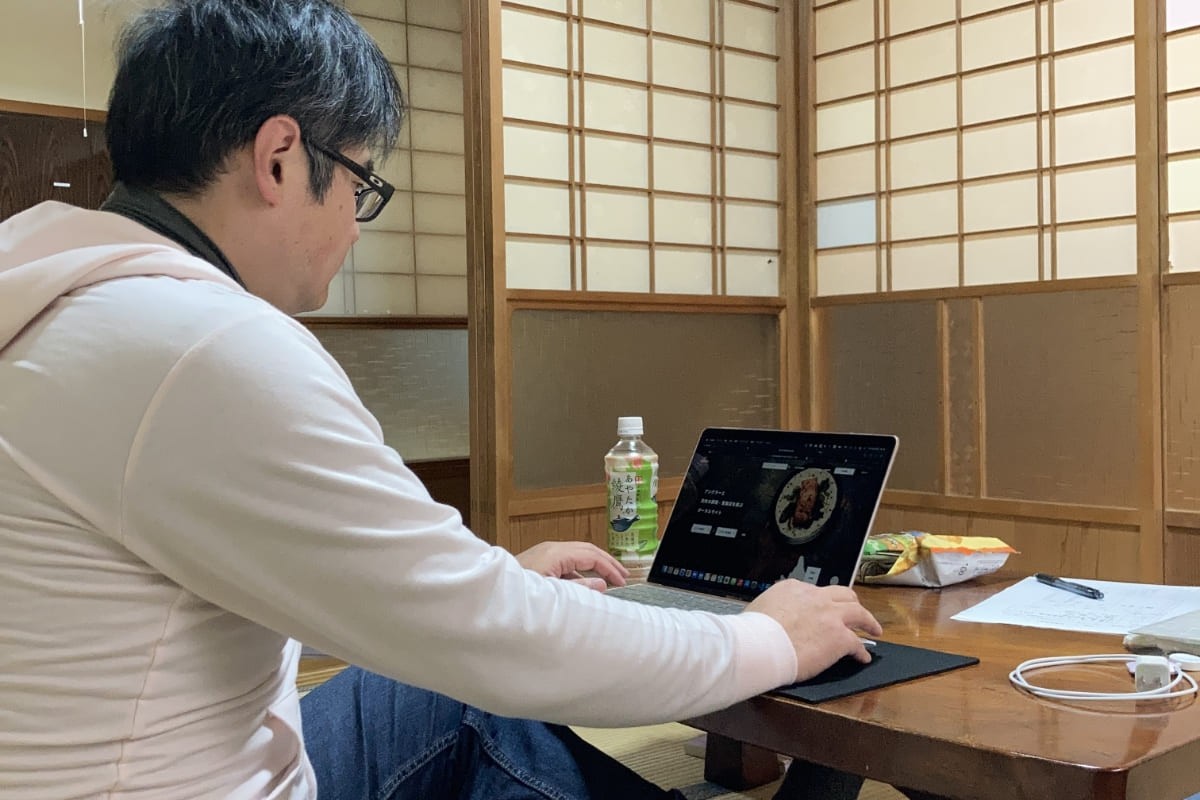 Mikiura Sowai, where Mr. Hashizume stayed, is a private home where visitors can experience life in a fishing village. The entire house is available for rent to a limited number of couples, allowing them to spend their time in a relaxed atmosphere.
[Day 3] On the way home, we found a great fishing spot!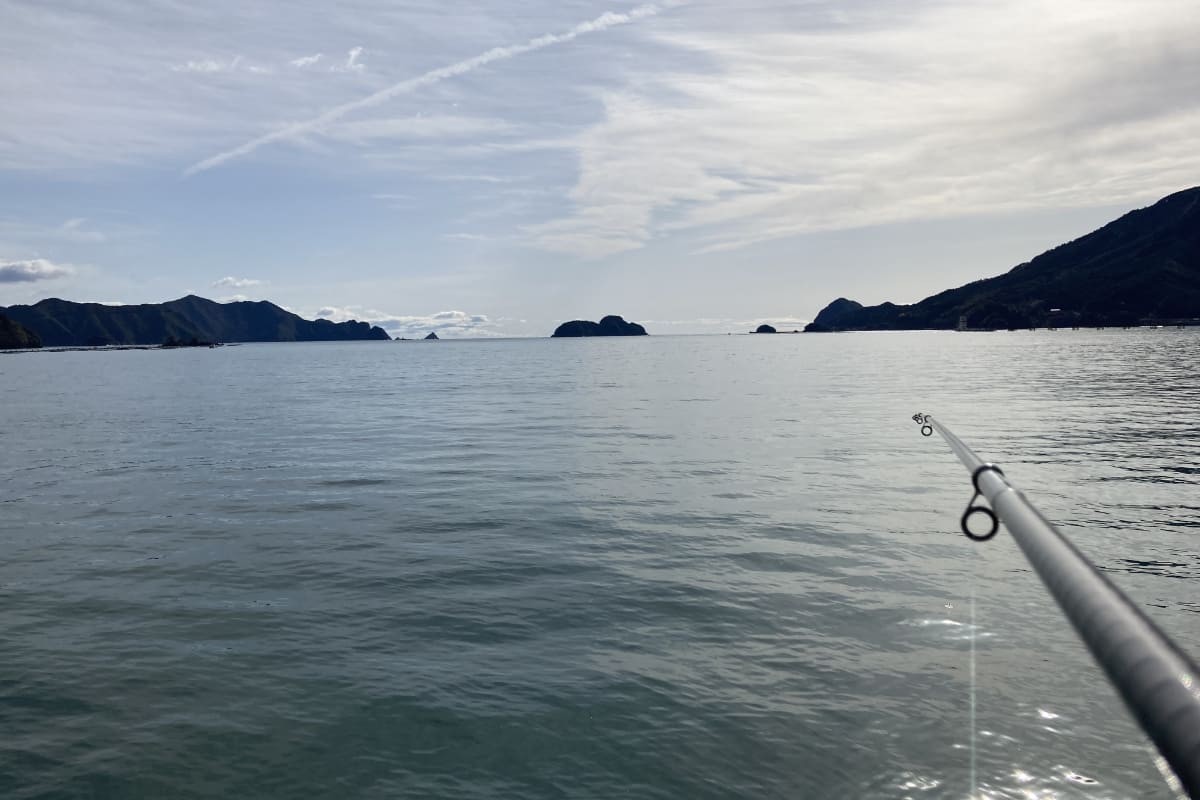 On the third day, the rain stopped and the sun was warm. After leaving Mikiura Sowai, we set out to explore the nearby area. On the way, they found a hole-in-the-wall fishing spot.

Looking back on his three-day work vacation, during which he fully enjoyed his favorite fishing, Hashizume said, "Although it rained, I was able to enjoy my hobby and get some hints for my work during the three days. Next time, I want to bring my wife along. I would like to bring my wife with me next time.
[Example of how to spend the day]
[Day 1] 12:00
12:00 Arrive at "Shared Space Doimise" and start teleworking
14:00 Attend webinar
15:00 Go shopping at Owase City
16:00 Walk around Mikiura Fishing Port and go fishing
17:00 Arrive at Mikiura Sowai, telework
[Day 2]
6:00 Fishing at Mikiura Fishing Port
9:00 Telework all day at Mikiura Sowai due to rain
[Day 3] 10:30
10:30 Arrive at "Shared Space Doimise" and meet with local residents
12:00 End of workation
[Facilities]
Share Space Doimise
14-2 Asahi-cho, Owase, Mie 519-3611
Mikiura Sowai
〒519-3814 三重県尾鹫市三木浦町25