Misugi Town is located in the mountains of Tsu City, Mie Prefecture, on the border with Nara Prefecture. As its name suggests, the town is surrounded by beautiful cedar forests and clear, clear streams that soothe visitors.

Misugi Resort promotes "Inaka Tourism," in which the entire town is considered as a lodging facility, in a place that retains much of the original Japanese landscape, including historical heritage, culture, and customs. Misugi Resort offers a wide variety of activities and accommodation plans for everyone from single people to families, making it a spot full of attractions where you can create a work plan that suits each individual.
The Workcation Experiencer this time
This time, the vacationers were Mr. Horiuchi and his kid Nijishin, and Mr. Sasaki and his kid Aoi. They experienced a plan that they could enjoy with their children while also gathering information about Mr. Horiuchi and Ms. Sasaki's work at the Komono-cho Tourist Association. Here are some of the ways Mr. Horiuchi and his son, who do not usually telework, and Mr. Sasaki and his son enjoyed their workcation away from their daily lives.
[Day 1: Teleworking in the open lobby while watching over the children.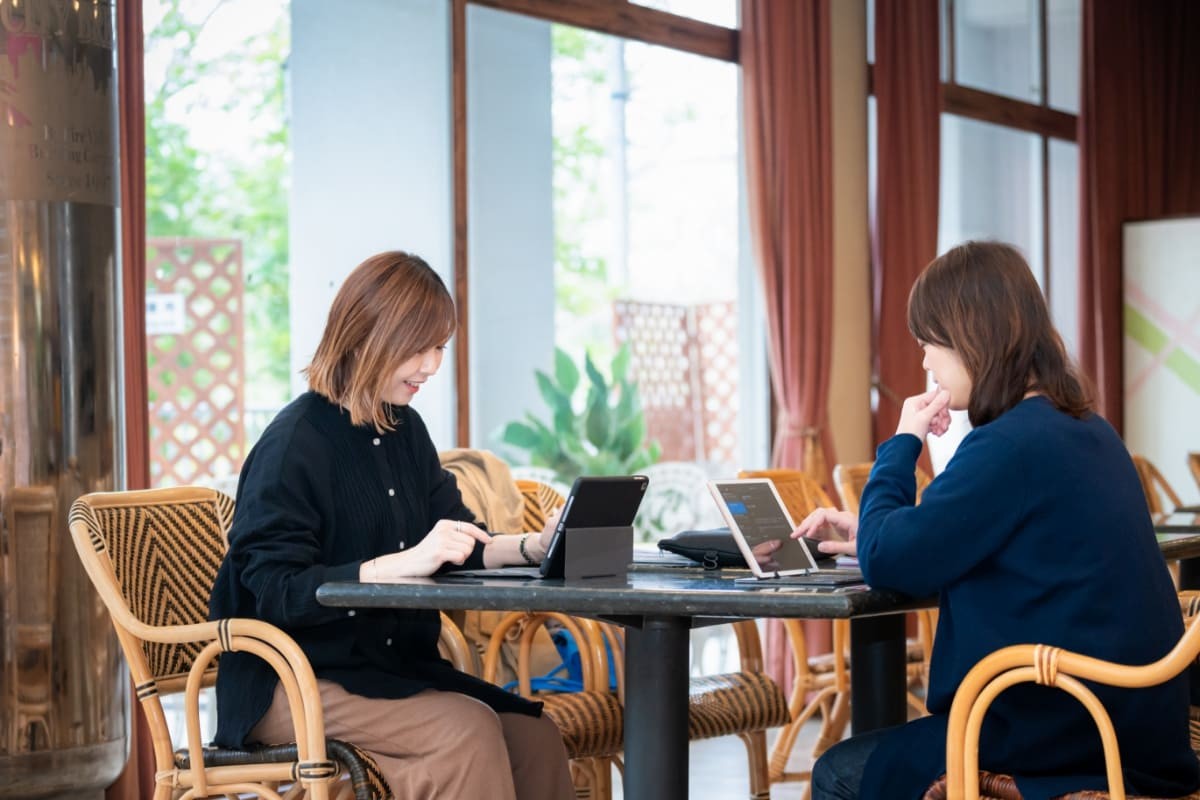 The couple, who normally work in the office of the tourist association, tried their hand at teleworking this time. They are able to concentrate on their work in the open space with a view of the forest through the large windows.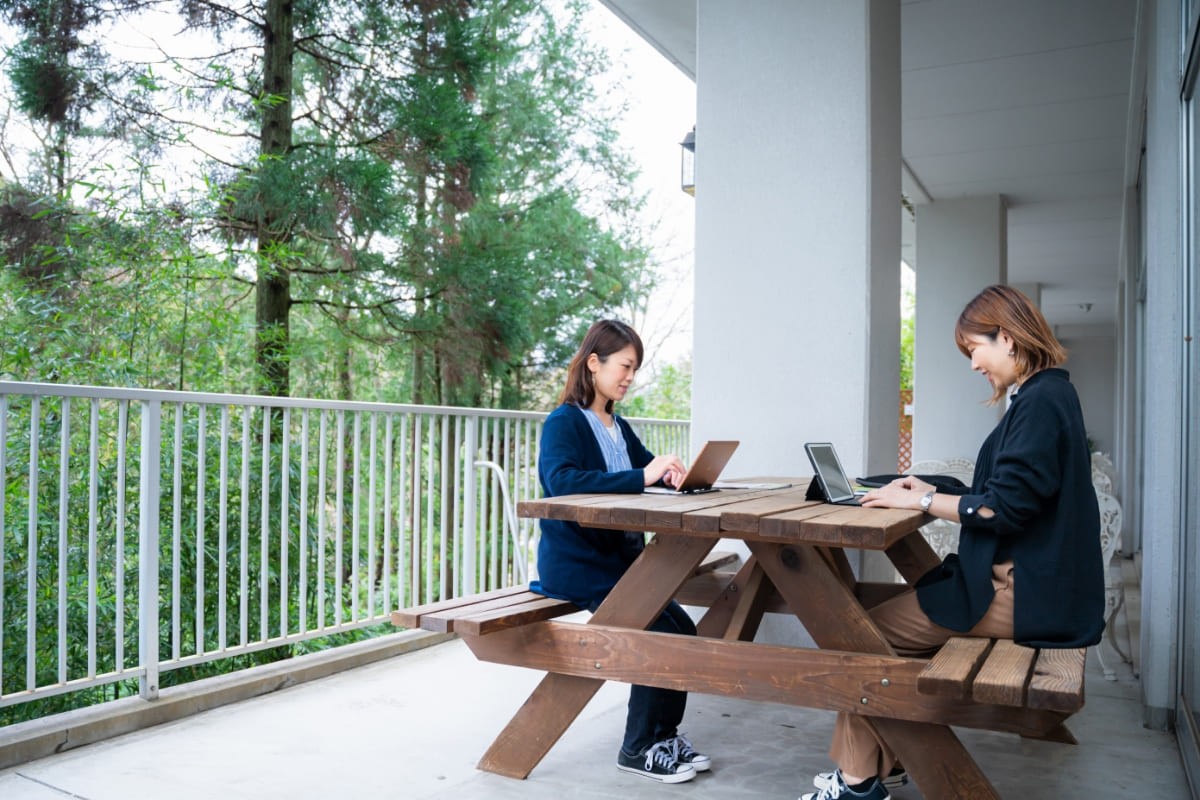 Wi-Fi is also available on the balcony, so on a nice day, it is possible to work outside.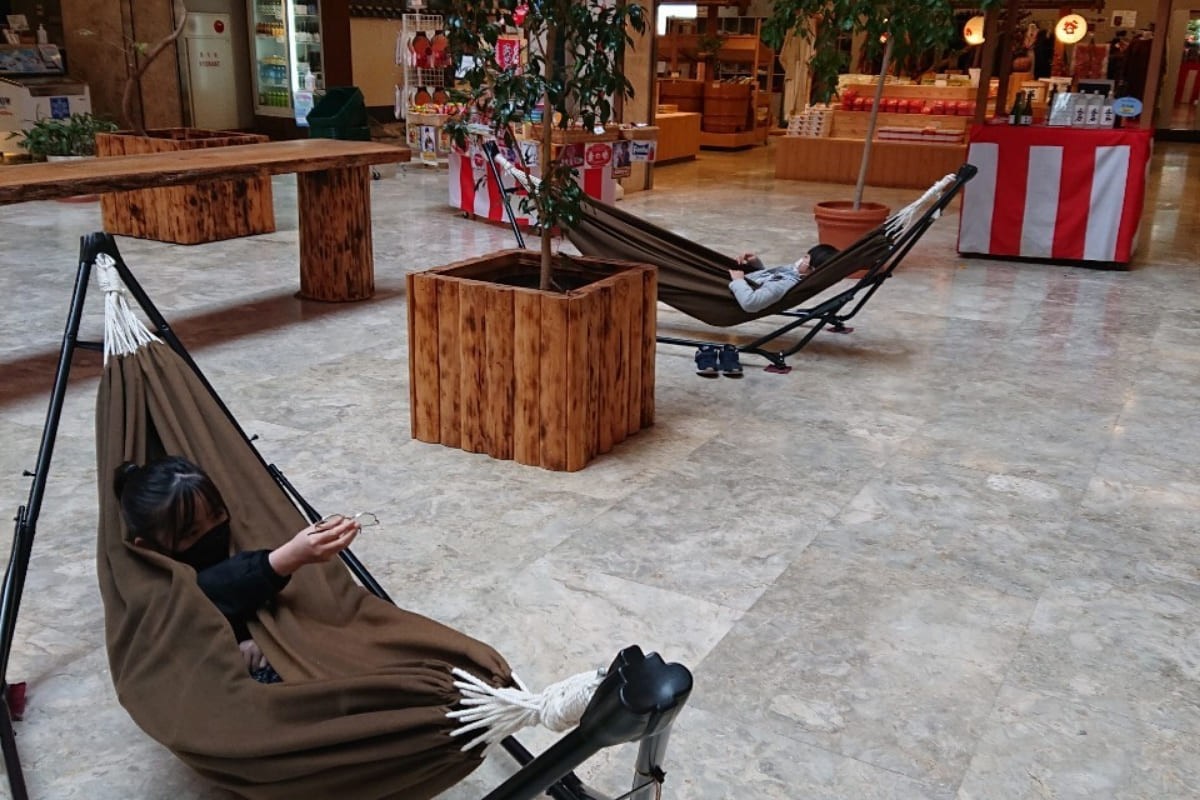 The lobby has a hammock and a candy counter to keep children occupied while their parents are working. Nijishin and Aoi, who had never met each other before this day, quickly became familiar with each other in front of the unexpected attractions.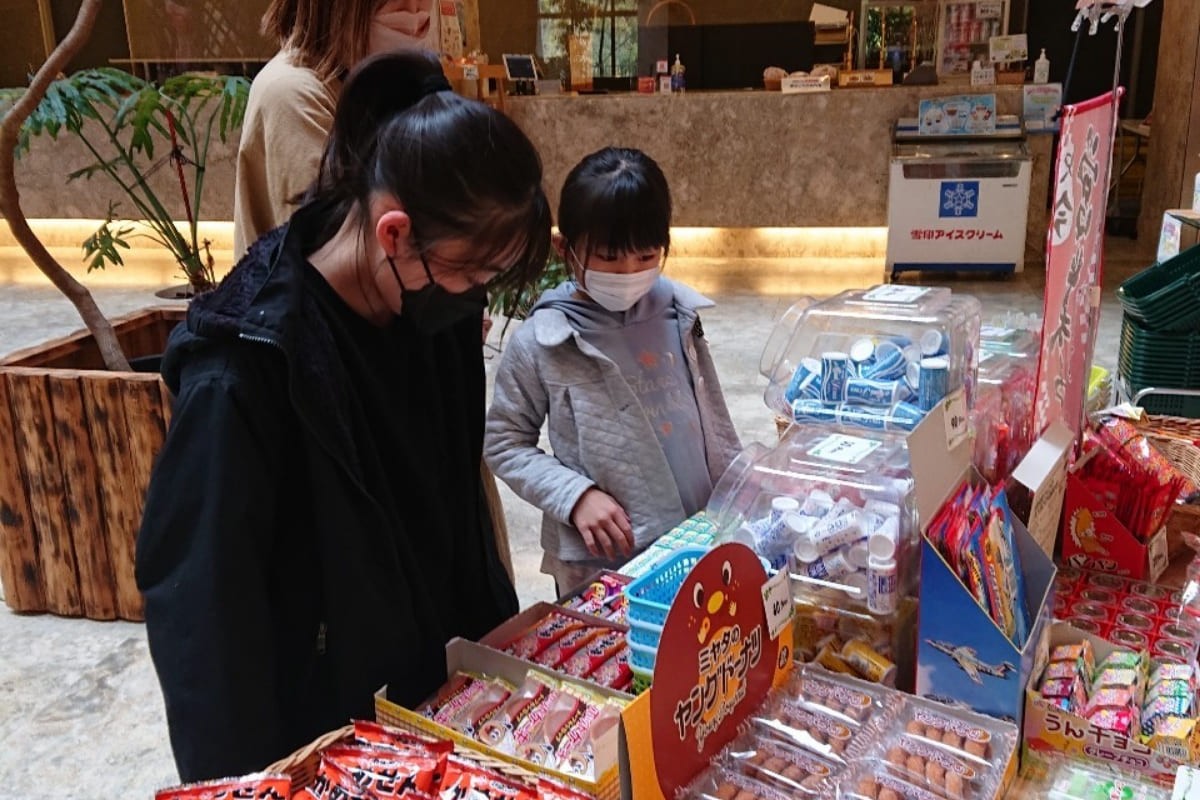 Enjoy local delicacies to your heart's content. Buffet-style hotel dinner.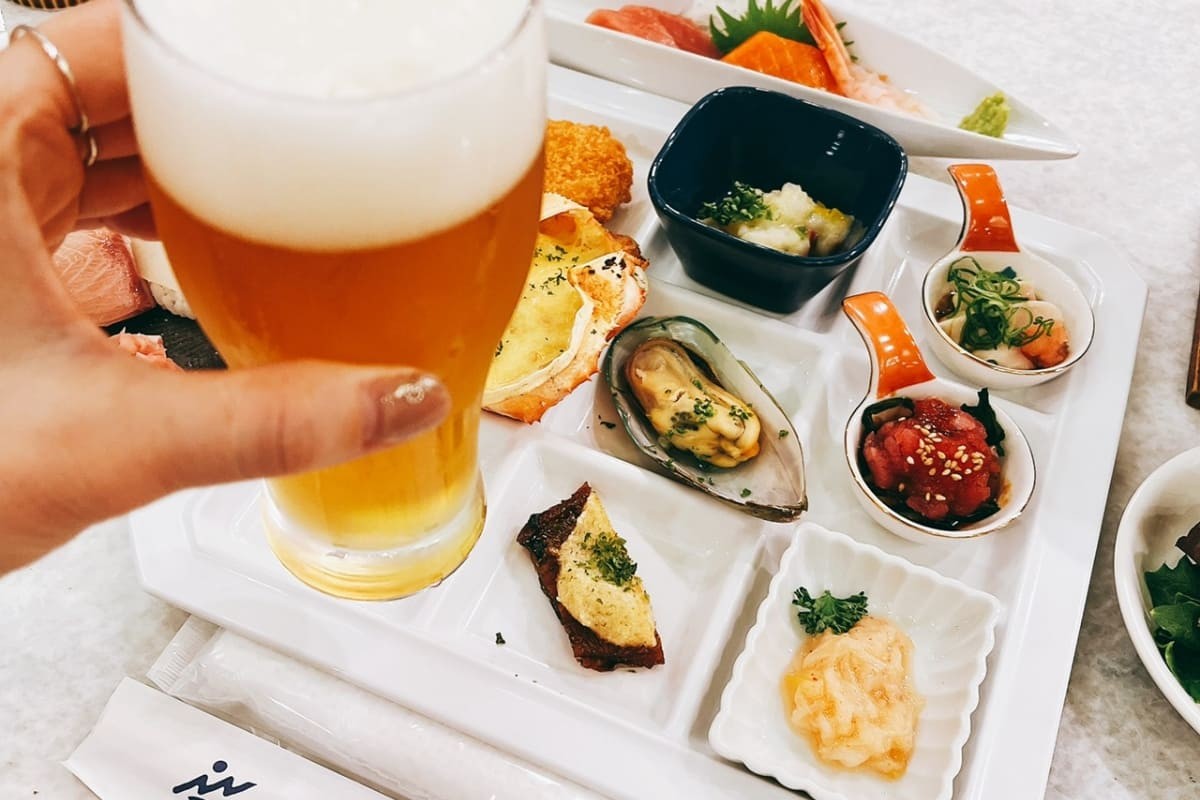 For dinner, we went to the hotel's Marest restaurant, a buffet-style restaurant that was reopened in 2020 and offers a wide variety of dishes that children will love, including ice cream. The first day ends with a hearty dinner of sumptuous dishes made with local ingredients.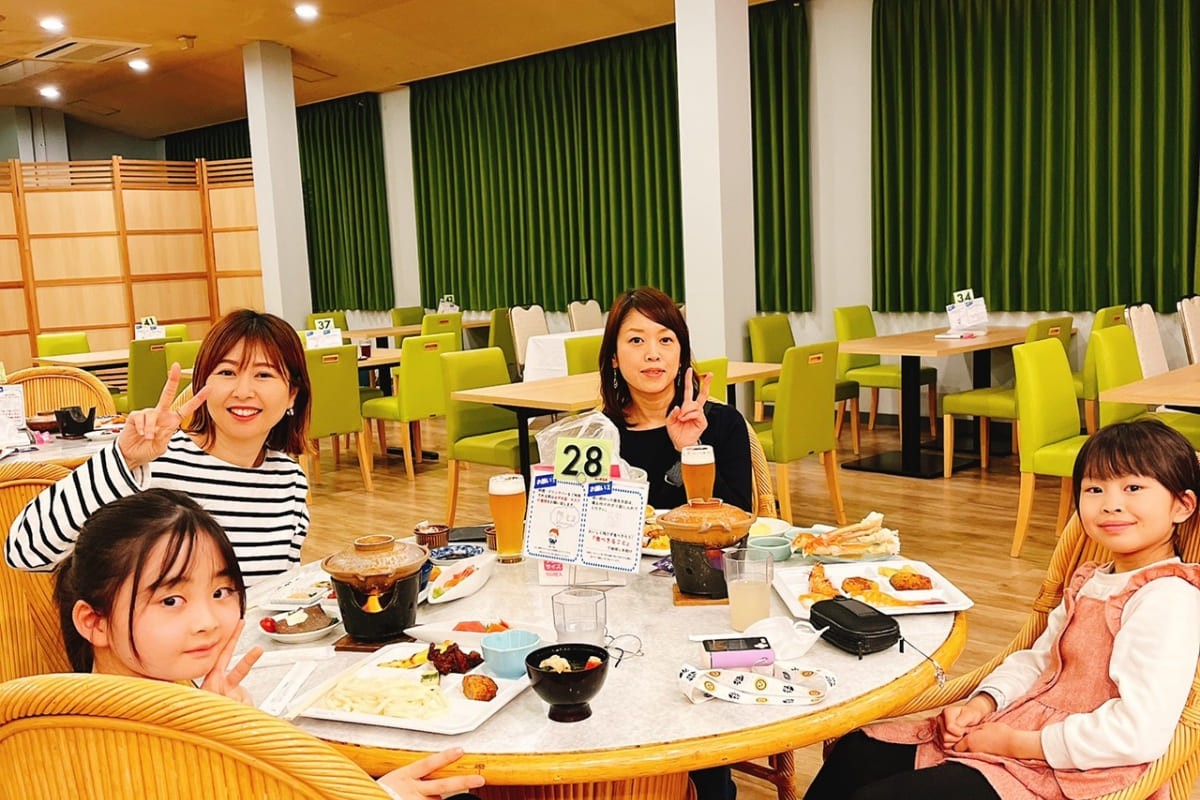 [Day 2] There are plenty of activities to enjoy even in the rain. A full day of work and play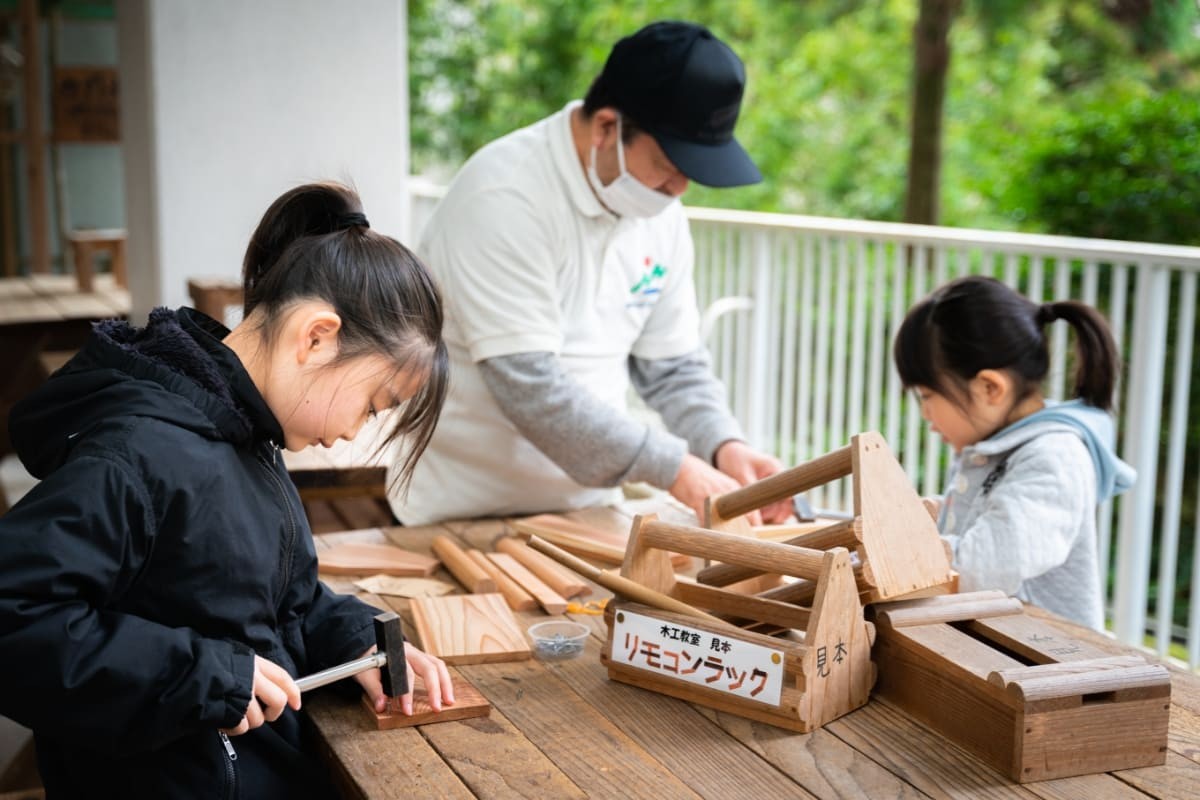 On this day, Horiuchi and Sasaki started teleworking in the lobby. On the terrace next to the lobby, Nijushin and Aoi participated in a woodworking activity. They made a remote control rack and a tissue case with a woodworking kit that makes effective use of wood from thinned forests in Misugi Town. The work area was right next to the lobby, so I was able to watch what the children were doing while I worked," said Horiuchi.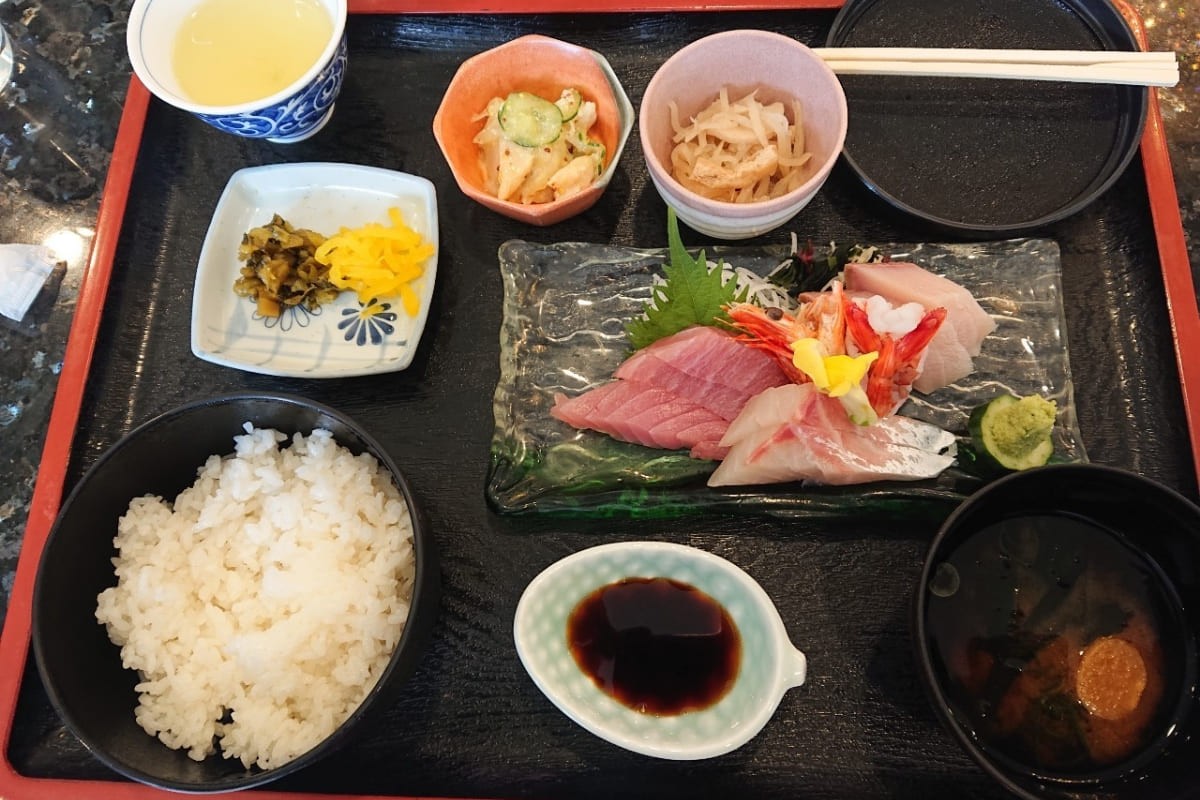 Lunch was a sashimi set meal using fresh local fish. They bring the meal to the lobby where they are working. It looks like they will be hard at work in the afternoon.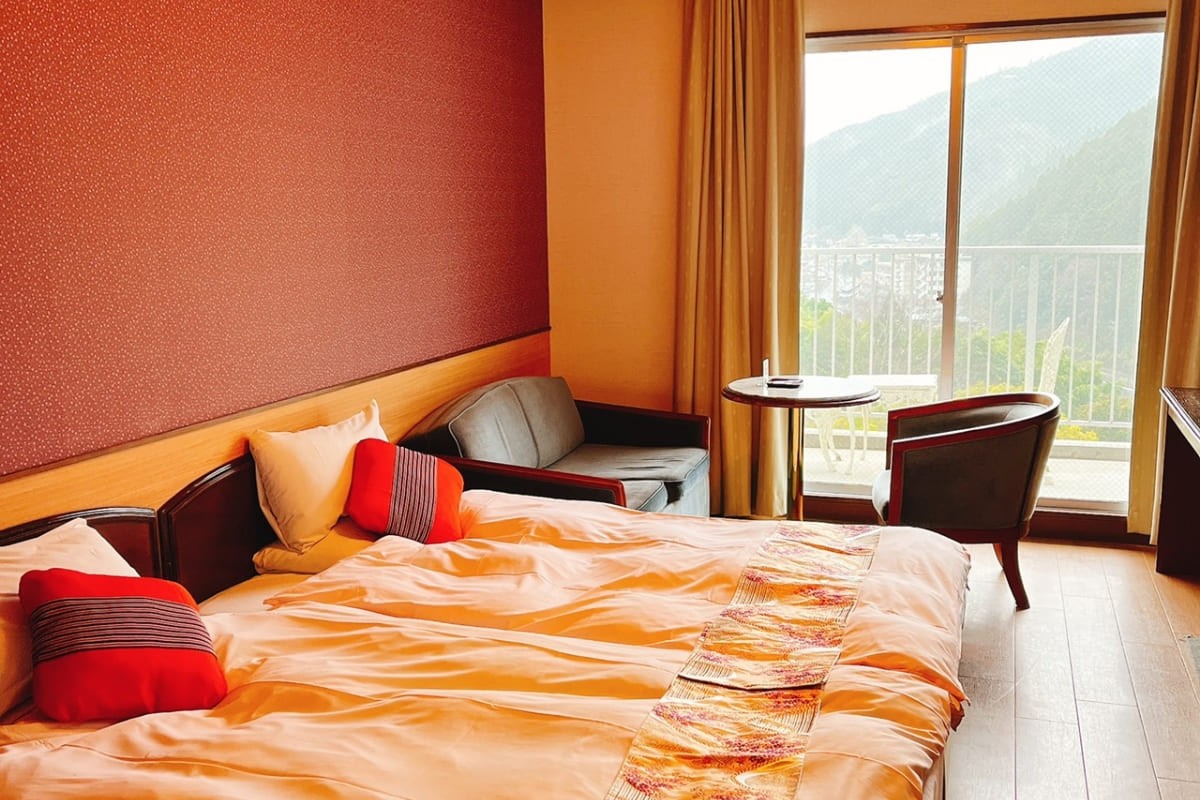 In the afternoon, I teleworked in a comfortable hotel room. With a view of the Misugi forest, you can concentrate on your work in a calm space.
Making baumkuchen with ingredients from Mie Prefecture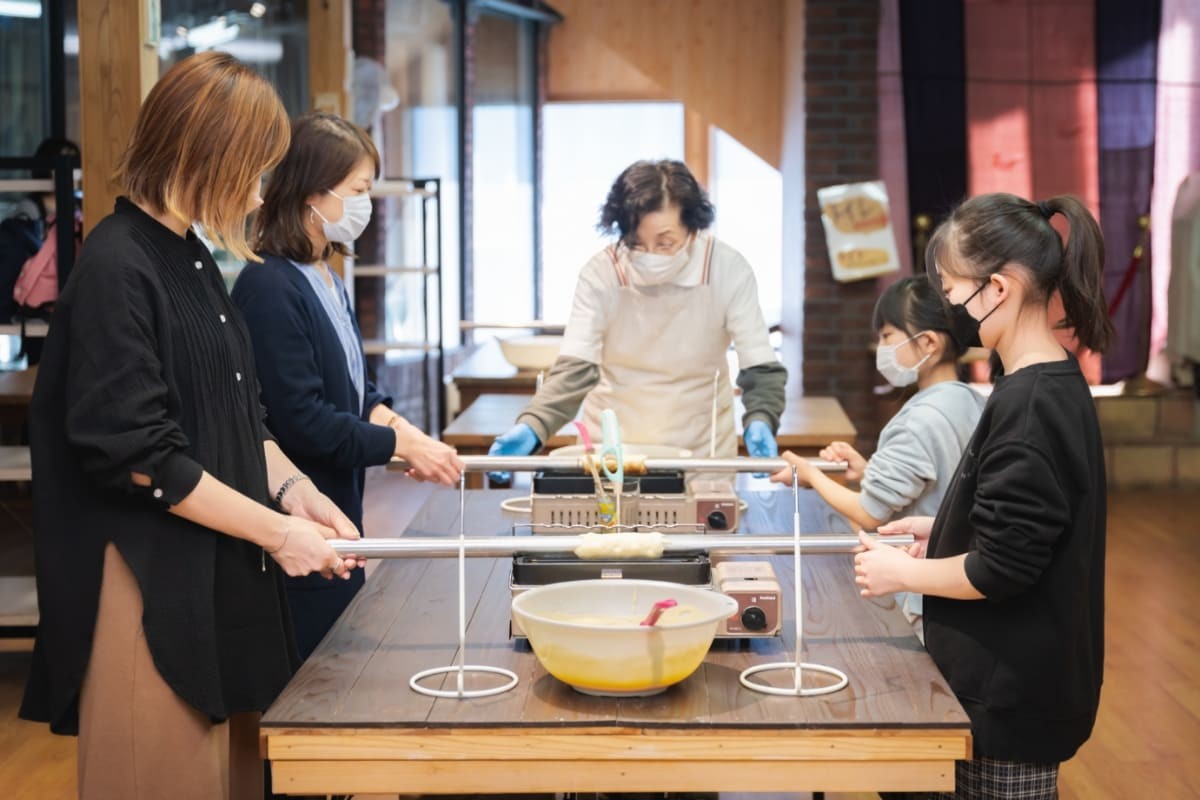 It was a great opportunity for a work vacation. The group decided to try making baumkuchen, an activity that both parents and children can enjoy together. "The baumkuchen, made with ingredients such as wheat from Mie Prefecture and rice flour from Misugi Town, was a memorable experience for both parents and children." said Horiuchi.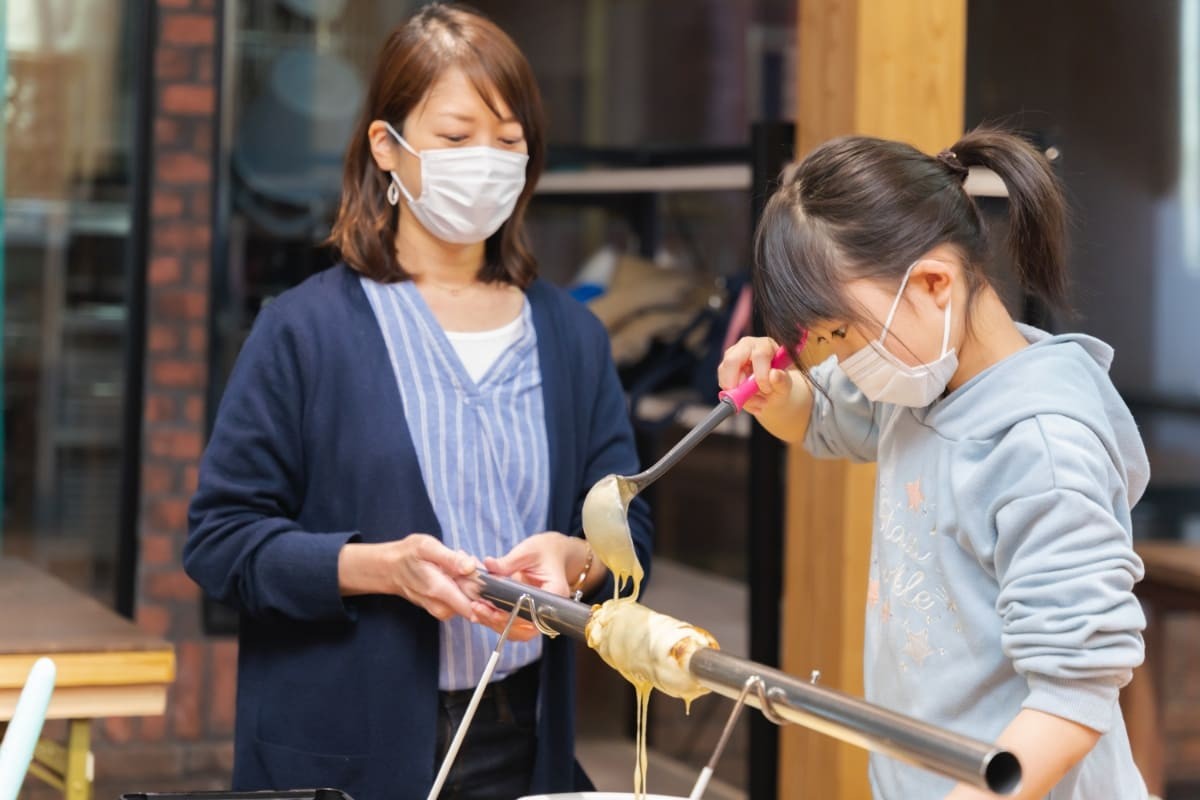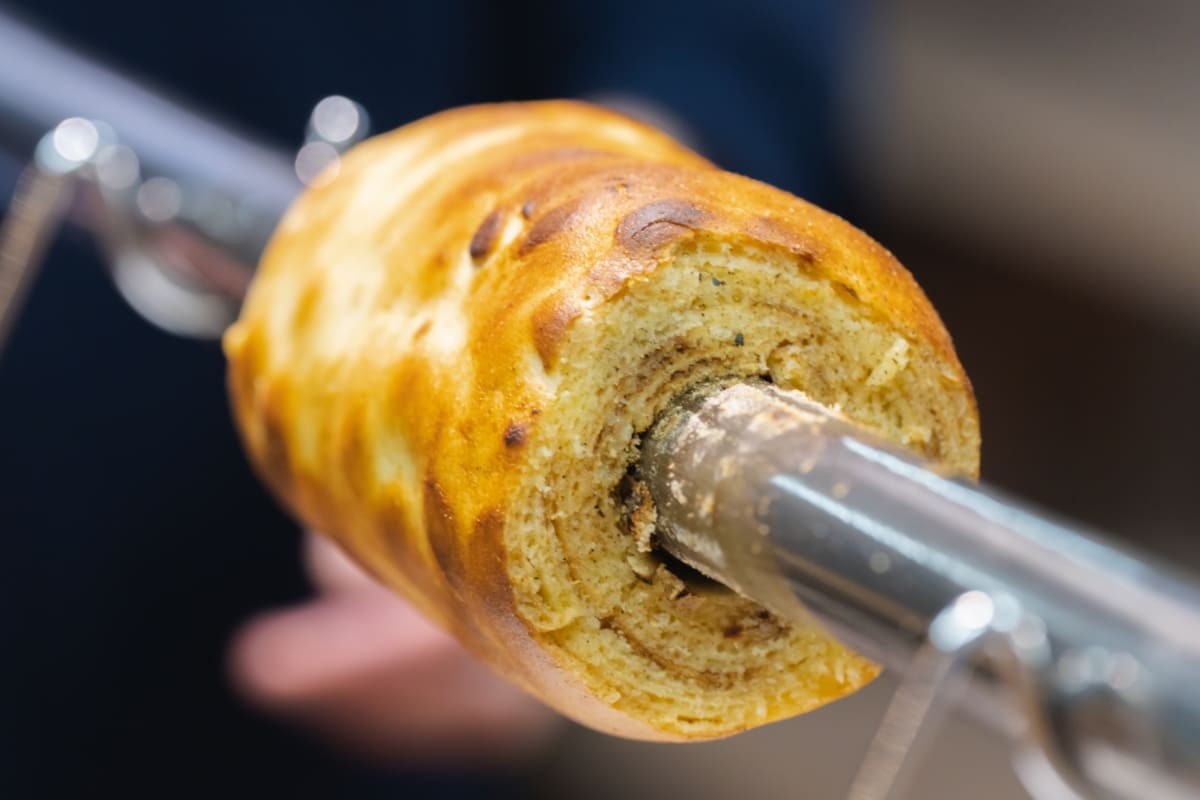 Enjoy the taste of Mie in a private space.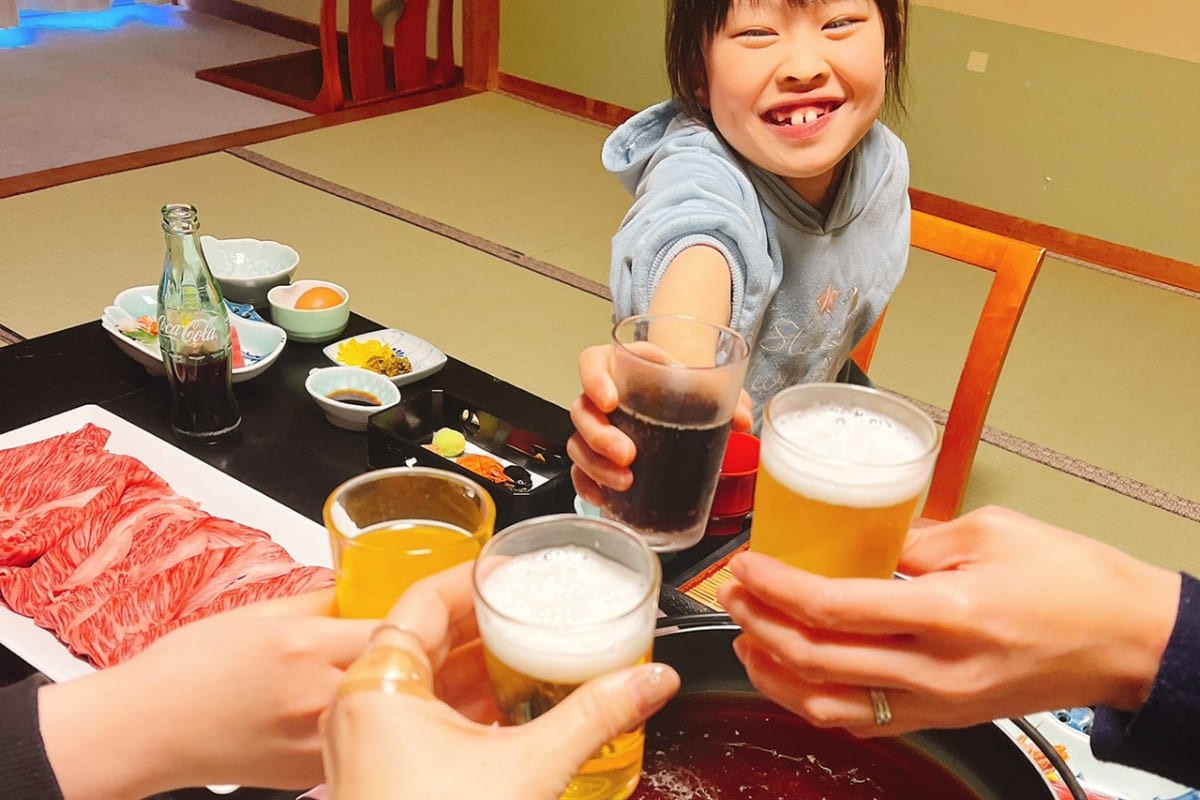 On this day, we had dinner in a private room where we could spend time in comfort. Both children and adults were very satisfied with the hot pot of Matsusaka beef, a specialty of Mie Prefecture. With warm food and pleasant conversation, the last night of the vacation was over.
[Day 3] A walk around the hotel. Visit to Kimigano Dam.
After checking out of the hotel at 10:00 a.m., the group visited the towering Kimigano Dam near the hotel. After visiting this popular tourist spot, also known as a cherry blossom viewing spot, the group left Misugi Town for the last time.

Looking back on the three-day work trip, Horiuchi said, "I don't usually telework, so this was a great opportunity for me to see my mother work up close and personal. I usually don't telework. The children were also able to receive a lot of stimulation in a different environment."

Misugi Resort also offers a wide range of other activities, such as stargazing and pizza making, so we hope you and your children will enjoy your work vacation.
[Example of how to spend the day]
[Day 1]
12:00 Arrive at the hotel and do telework in the lobby
17:00 End of telework
18:00 Dinner at the hotel restaurant
[Day 2]
9:30 Telework in the lobby
10:00 (Children only) Participate in woodworking class
12:00 Lunch
13:00 Telework in the room
14:00 Make baumkuchen
17:00 Dinner in private room
[Day 3]
10:00 Telework in the lobby
11:00 Walk around the hotel, end of workday
[Facilities]
Misugi Resort
5990 Yachi, Misugi-cho, Tsu City, Mie Prefecture 515-3421
tel : 059-272-1155