Workcation in Owase, surrounded by nature, close to the sea and easily accessible to the mountains. We look back on three fulfilling days and two nights spent exploring the town, visiting facilities to learn about its history, and attending events.
The Workcation Experiencer this time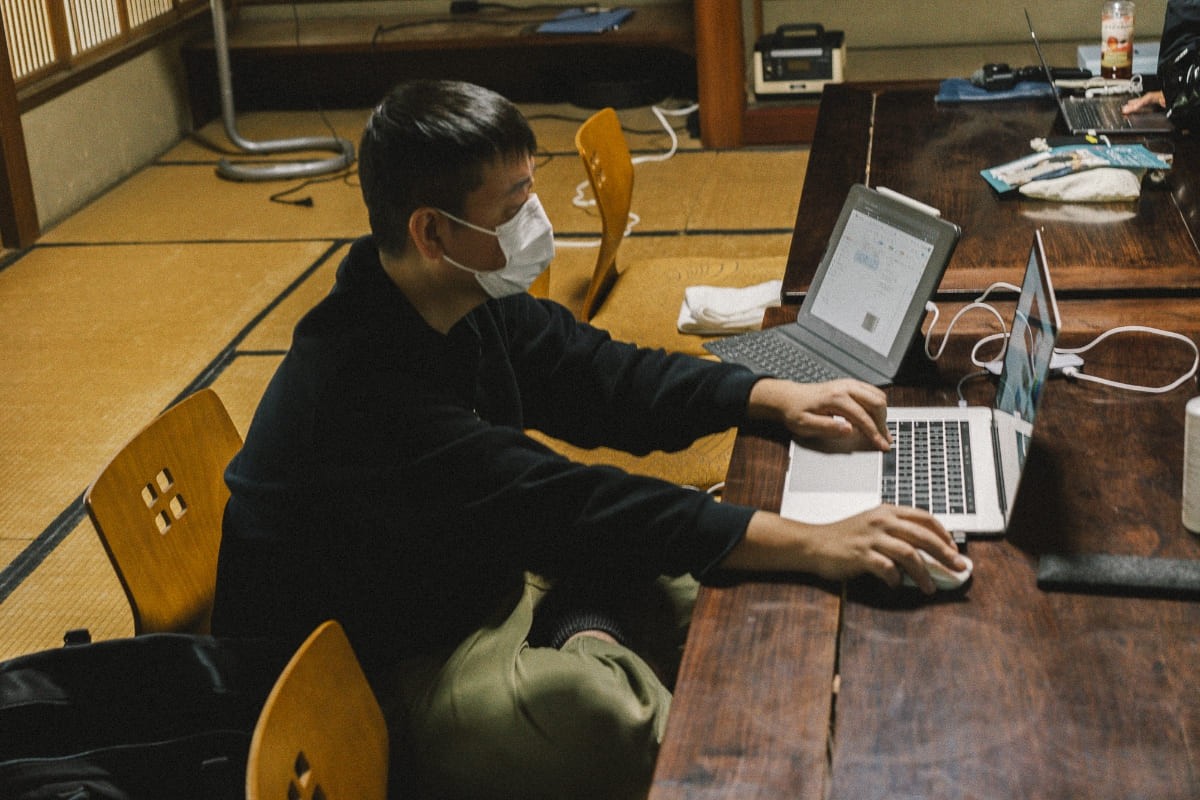 Mr. Ryo Takasugi and his wife Mitsuho, who are also members of the Matsusaka City Regional Development Cooperation Team. Their usual job is to run their own business and work in a creative field. They participated in this work vacation to research the town of Owase.
[Day 1: For fun and for work. Spending a day at a well-equipped base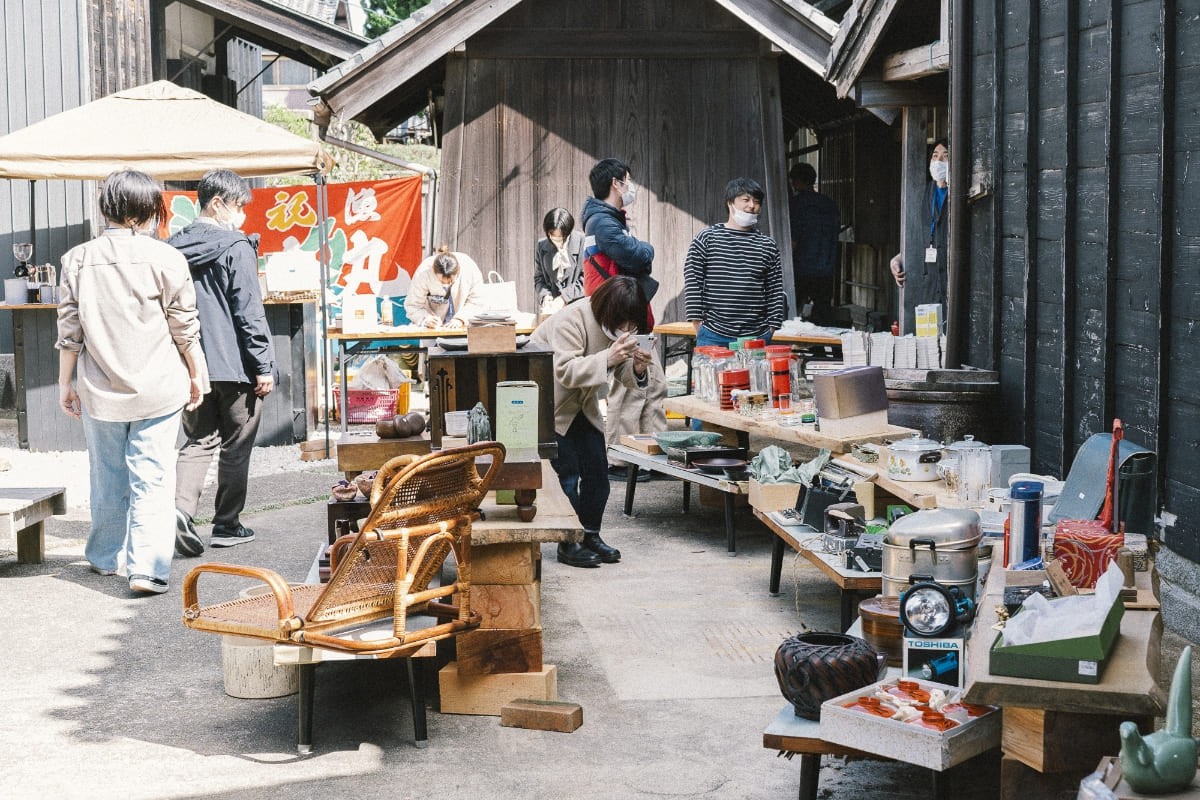 At noon, we arrived at "Share Space Doimise" (hereafter, "Doimise"), the base of this working space. In addition to coworking, "Doimise" regularly holds events.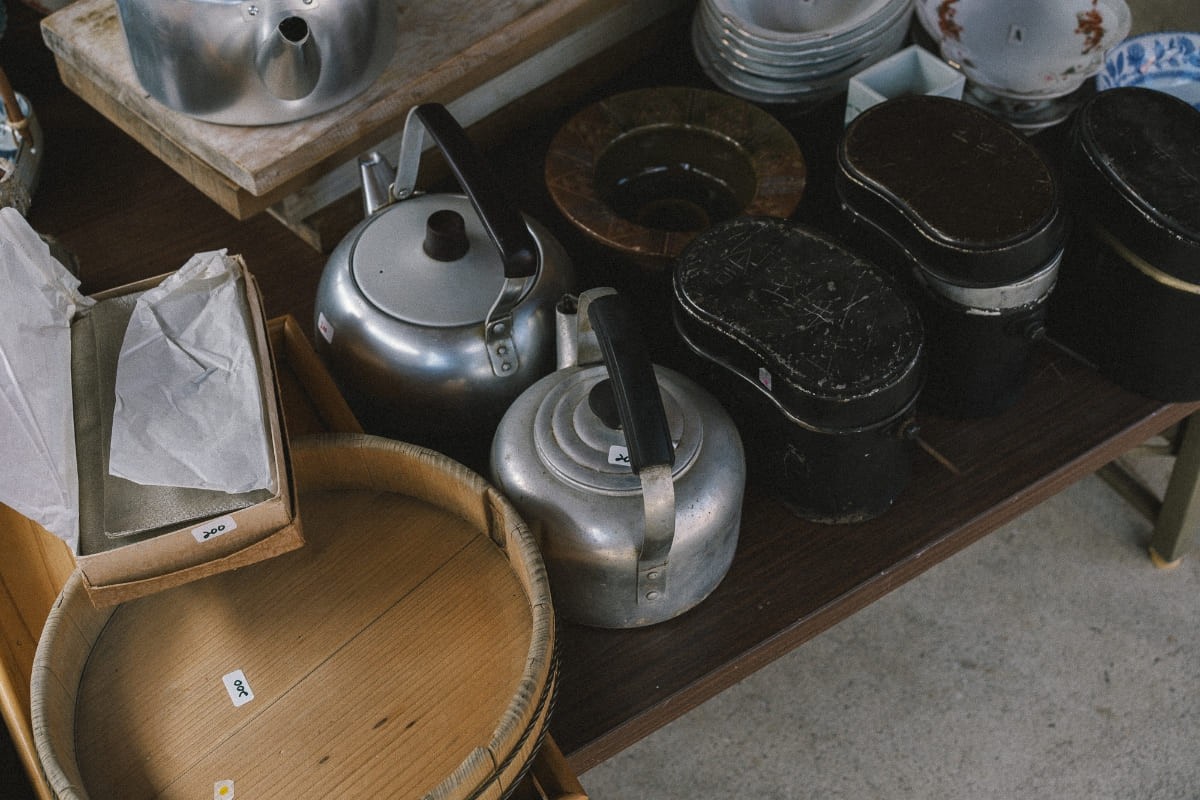 Before work, I did a little shopping at the "FURUMON-ICHI". There are a wide variety of old tools, containers, clothing, toys, etc., and it is well worth a look. There are so many items to choose from that I can't stop looking," says Mitsuho.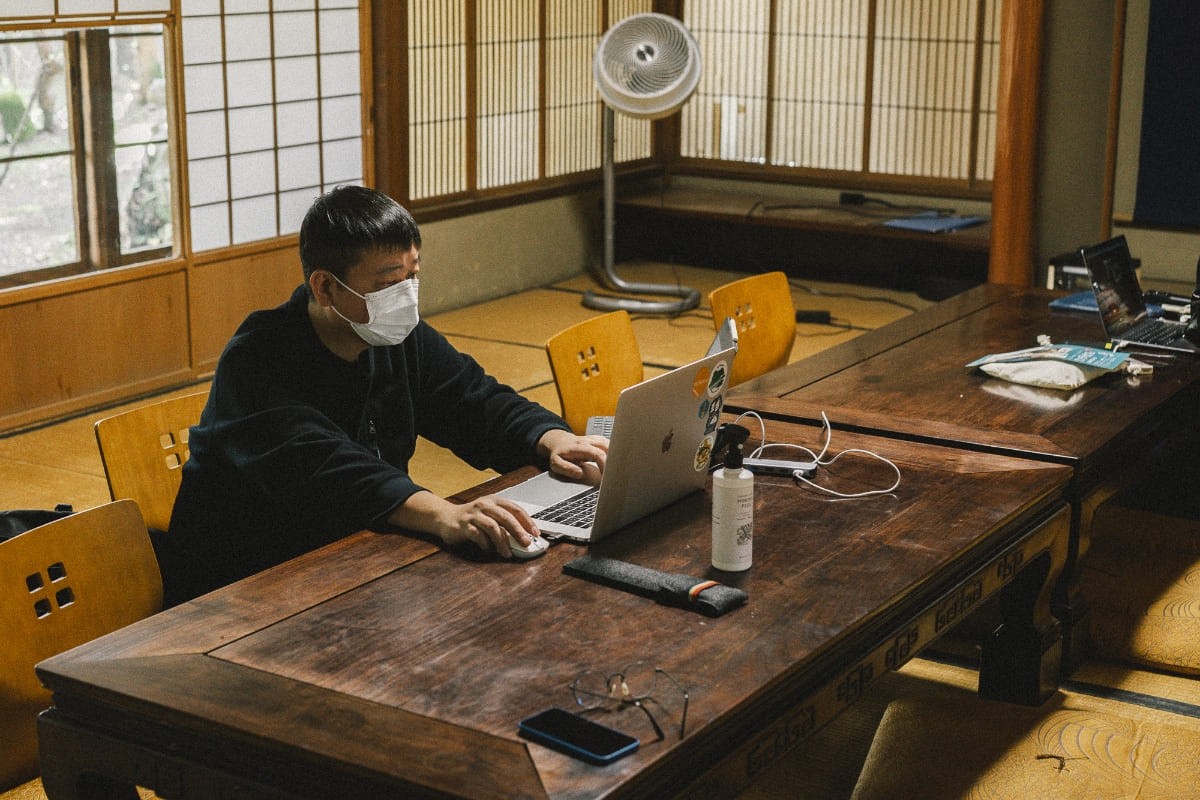 "Among the Japanese and Western spaces in "Doimise," we selected a spacious Japanese-style room with tatami mats. Although there was an event outdoors, the sound didn't bother me that much and I was able to concentrate," says Ryo.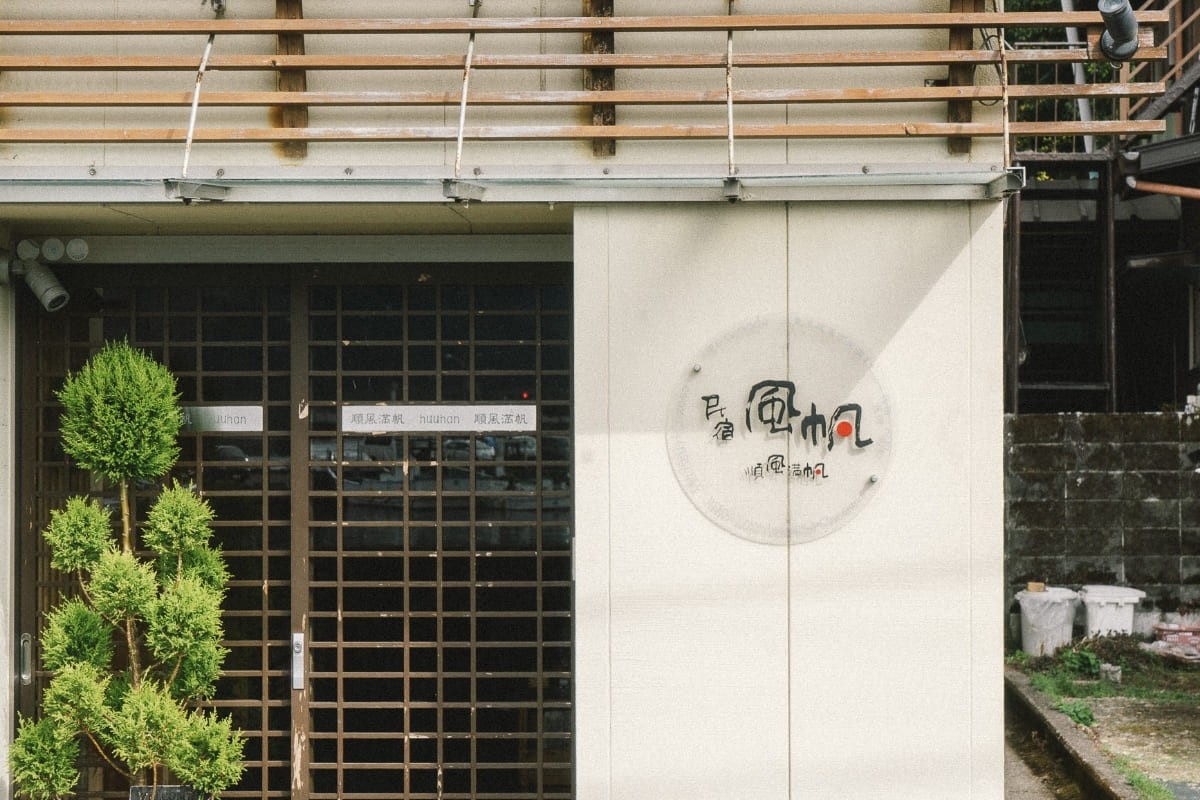 After working for about five hours, we moved to "Guesthouse Fu-han," where we would be staying this time. The distance is about 10 minutes by car. If you don't have a car, don't worry, there is a shuttle service available. There is a harbor right in front of the inn, and the sound of waves can be heard comfortably. The clean and neat space is also an important point.

This is the end of the first day.
[Day 2] Feel the atmosphere of Owase from walking and eating.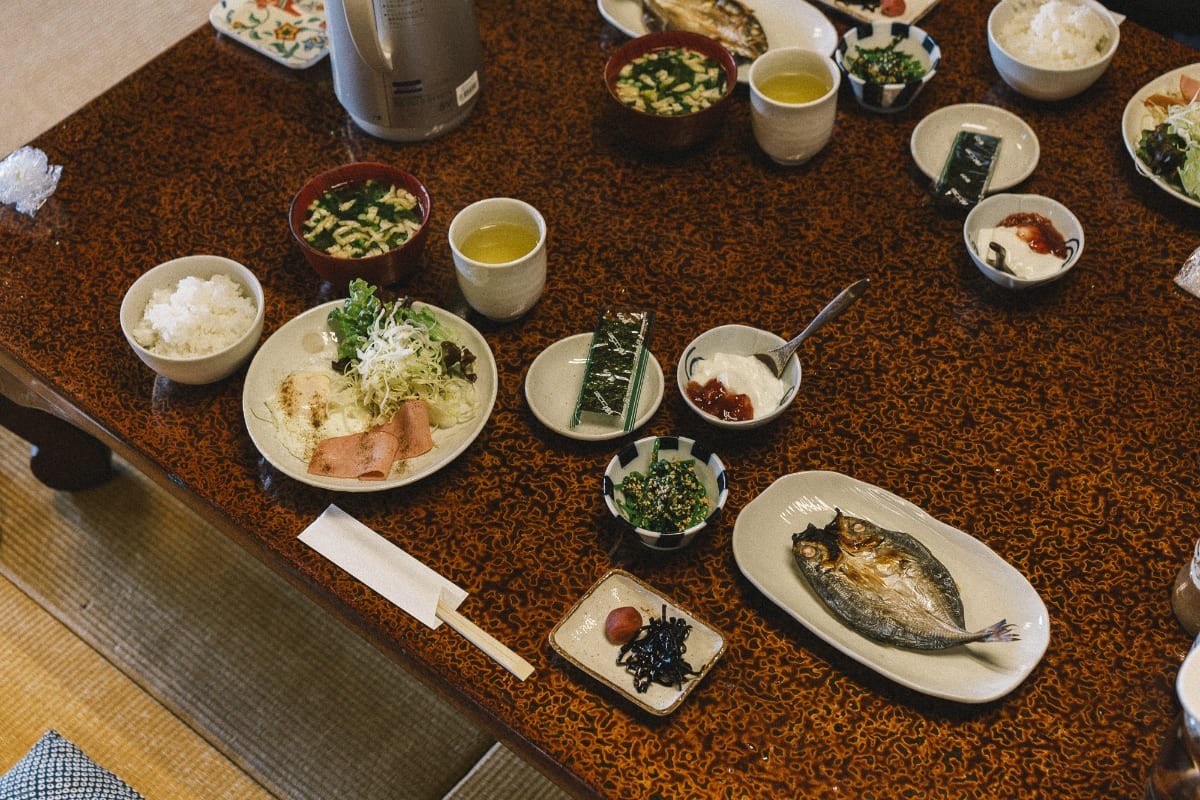 Breakfast is a daily special of dried fish, bacon, eggs, pickles, miso soup, and rice. The well-balanced composition will get you off to a good start.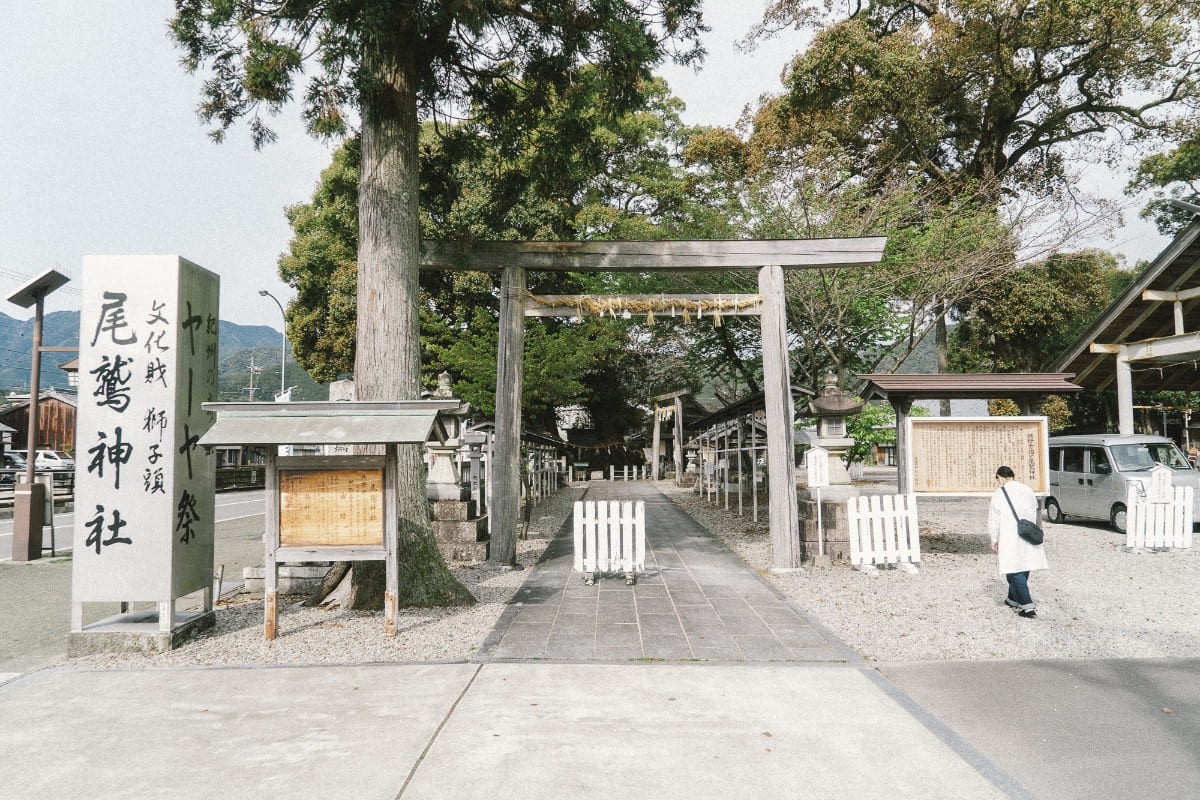 Take a walk around the town of Owase. First, we visit "Owase Shrine," which is famous for its camphor tree, designated as a natural monument by the prefecture. The two camphor trees, also known as "husband and wife camphor trees," have long been loved by the townspeople as a place to bring married couples together and to bring children and good luck in their marriage.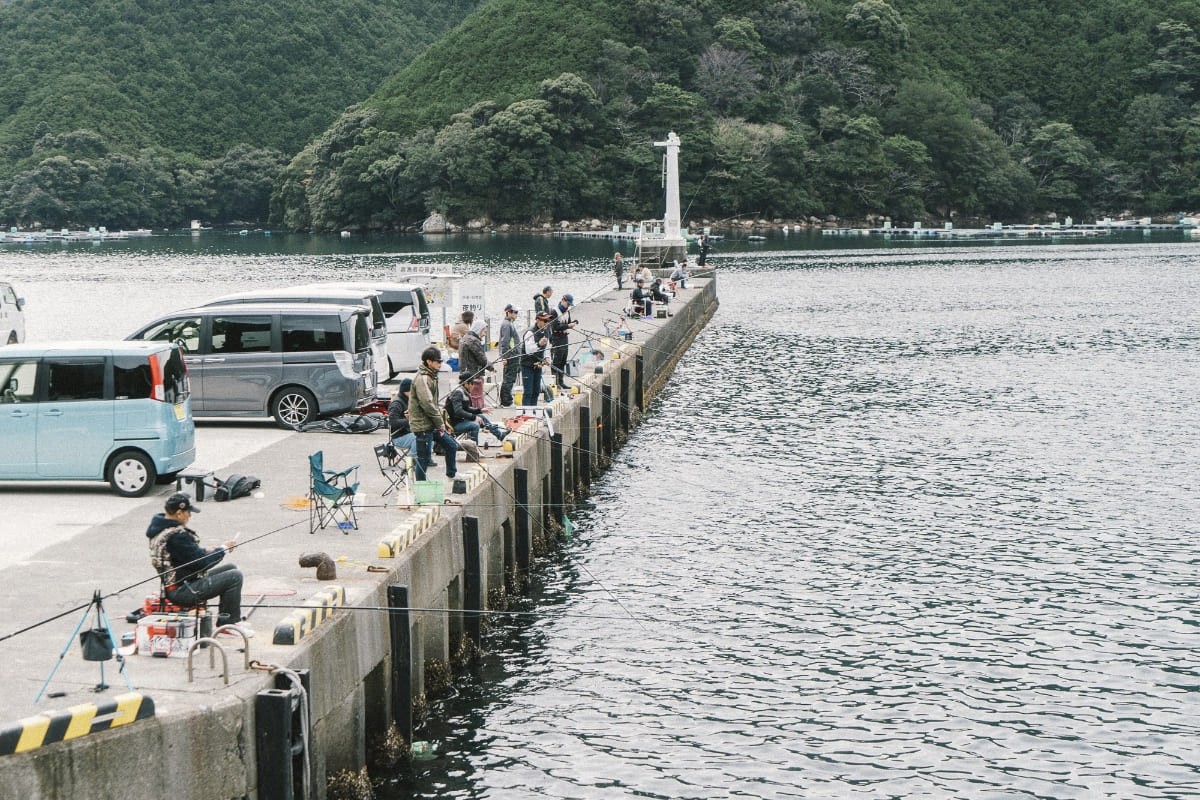 Take a short detour to the sea. Anglers are lined up in a row. If you are a fisherman, you may want to grab a rod and give it a try.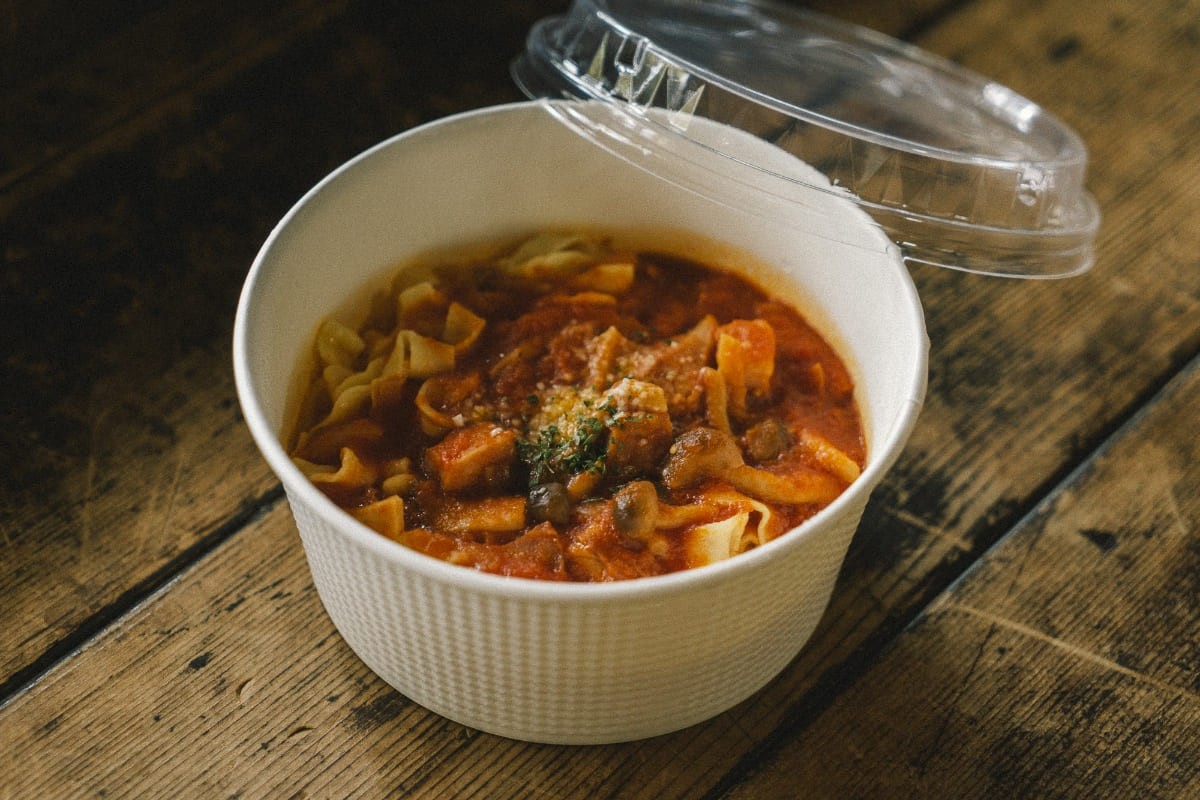 Back at "Doimise," I enjoyed the pasta that was on sale at the event. Taking a break from work to take a peek at the event and stroll around a bit to procure food is a unique and refreshing experience at this location.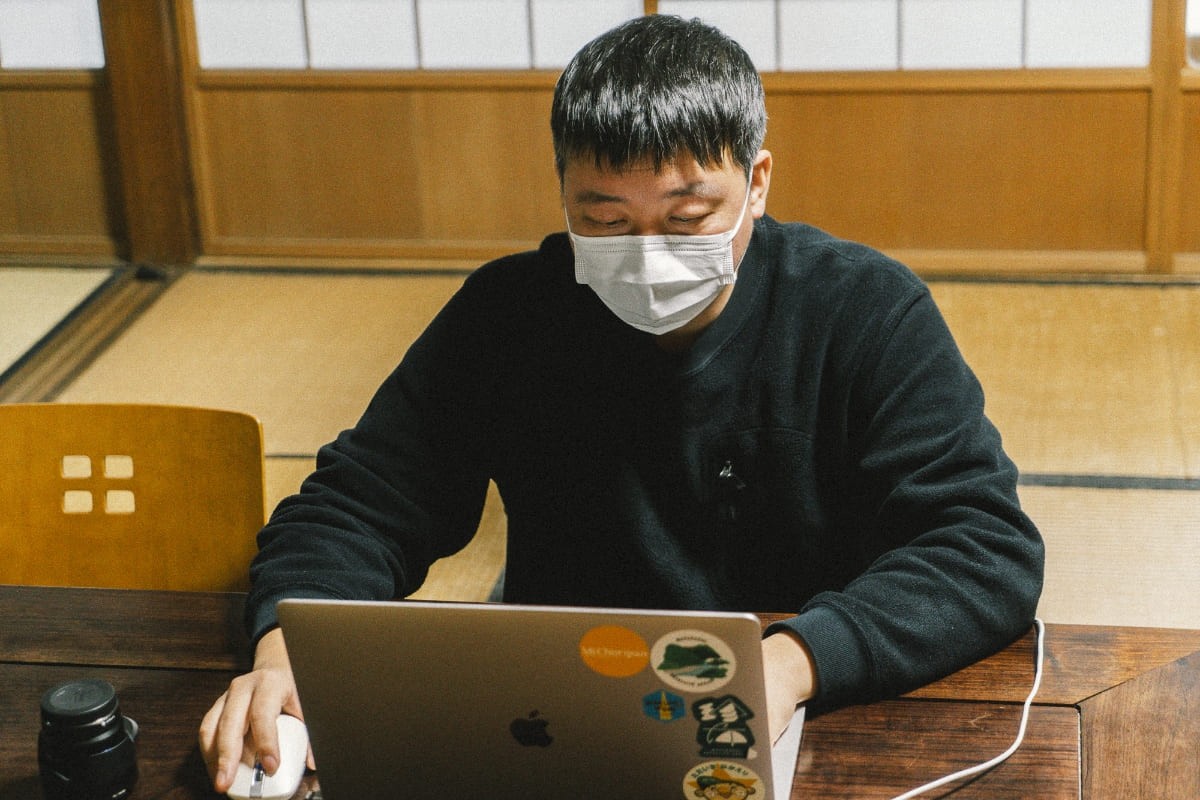 After lunch, I returned to my room to work, where Wi-Fi and power outlets are provided so I can work without hindrance.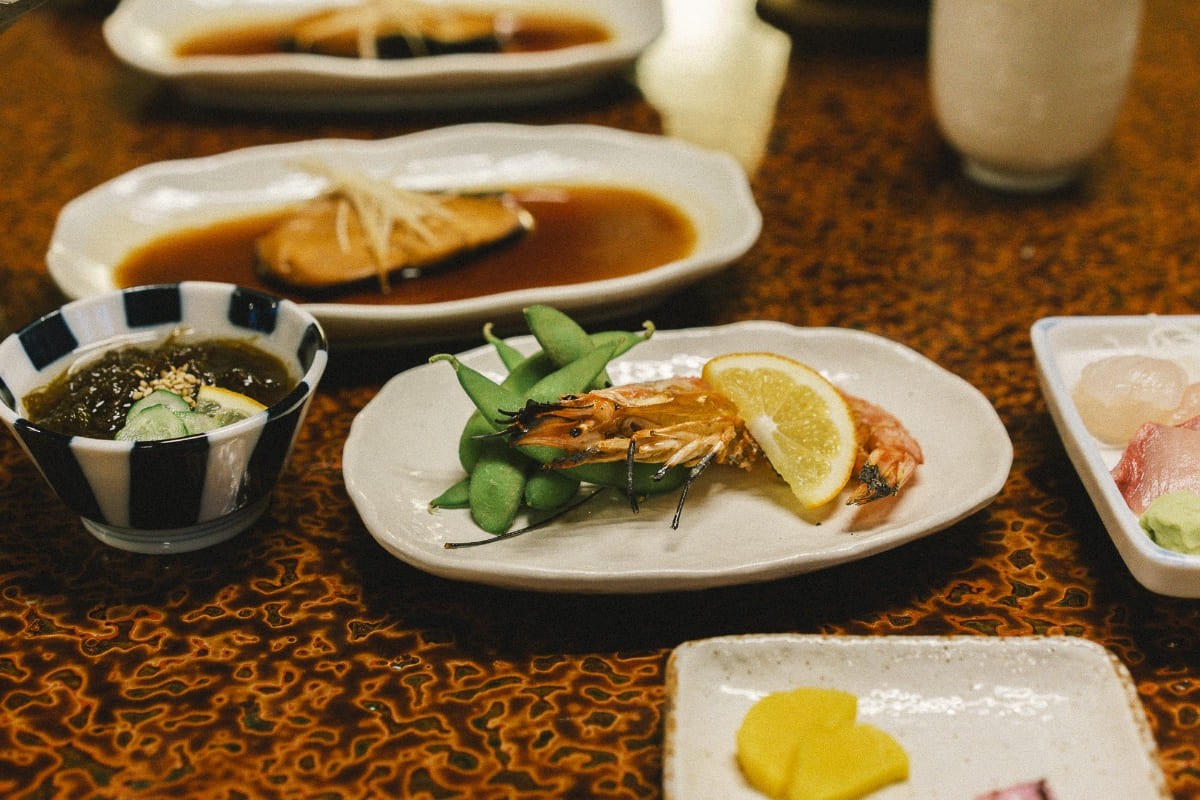 We work until around 7:00 p.m. and then move back to the guest house. Today's dinner is a home-cooked meal centering on seafood from Owase. From sashimi to simmered and fried dishes, you will be satisfied with the large number of items. In addition, fish lovers can order a boat-load of fish.

On the second day, go to bed early and prepare for tomorrow.
[Day 3: Learn about the local character through the World Heritage Site "Kumano Kodo".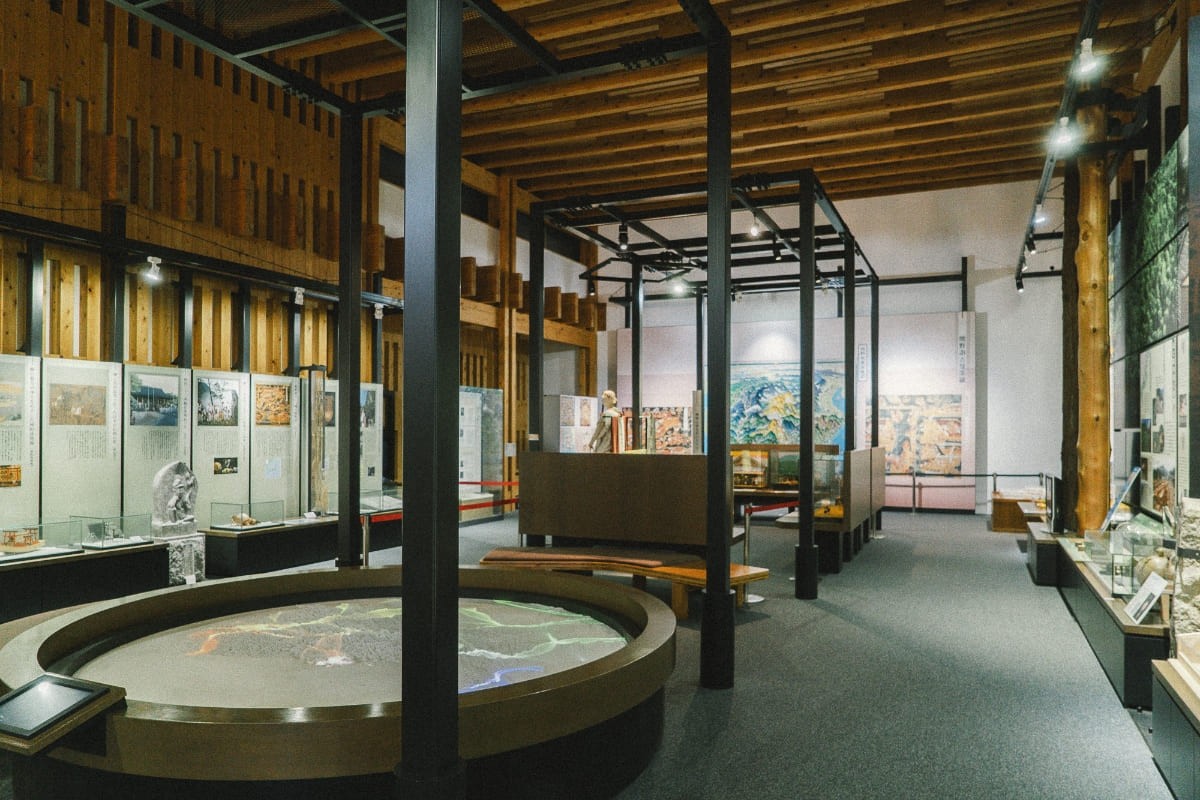 On the third day, check out early, take a short stroll around town, and then visit the Mie Prefectural Kumano Kodo Center. The center offers exhibits, materials, and special exhibitions related to the World Heritage Kumano Kodo, as well as talk events related to hiking in the mountains.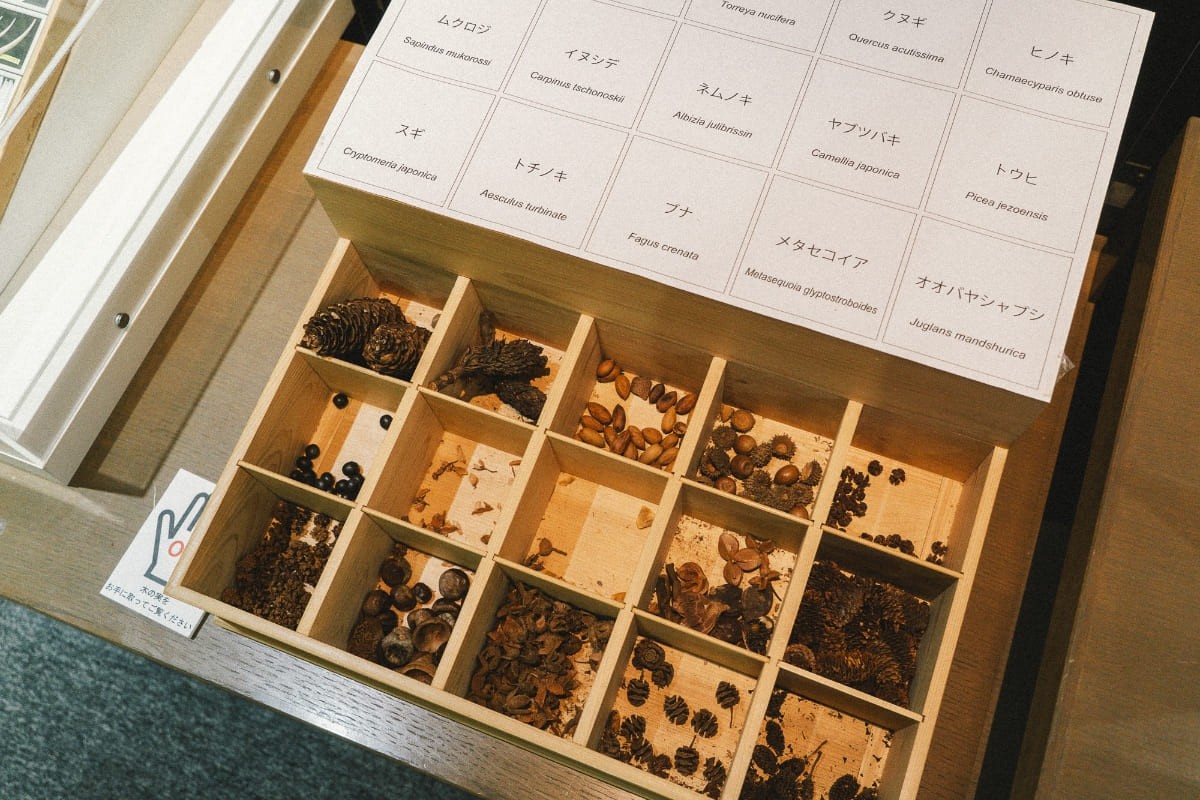 You can also see and touch the nuts that can actually be found along the Kumano Kodo.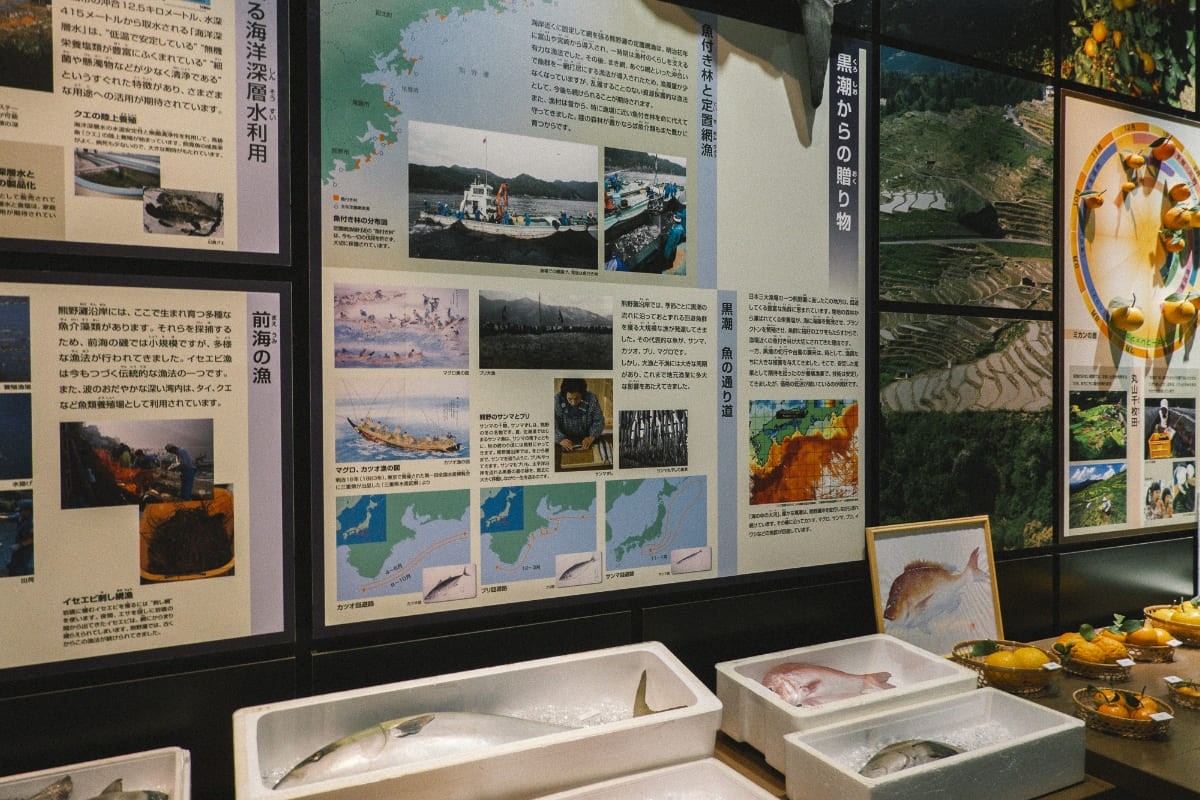 Fish and plants that can be found around the Kumano Kodo are also on display. Visitors can learn about the history of the town, which has been promoted through the relationship between people and nature.

The facility's exhibits are spread out over several rooms, so you can enjoy them for a long time. Afterwards, we bought some souvenirs at the roadside station to end our 3-day/2-night workcation experience in Owase.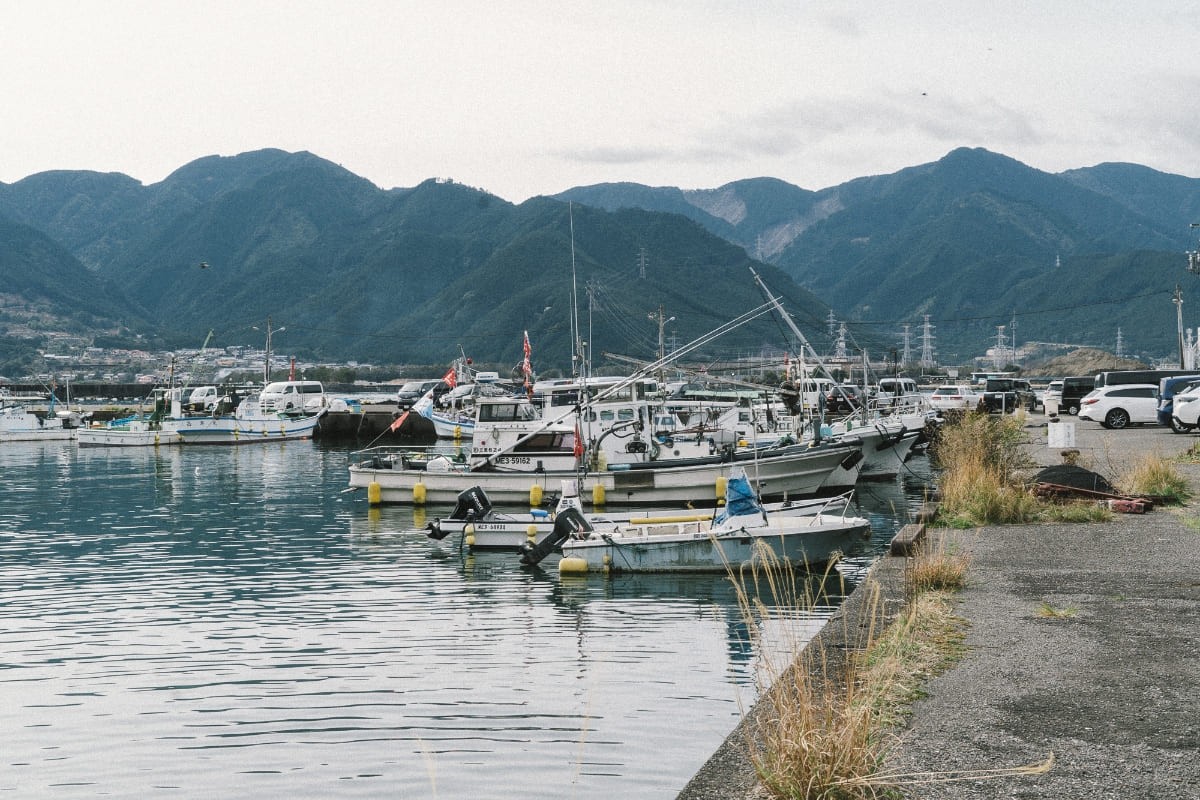 Like the working space, the environment was quieter than I had imagined, so I was able to concentrate on my work. It was also refreshing to be able to spend time in a tight rhythm of life, as I don't usually eat at a fixed time. Next time I participate in the program, I think it would be more interesting to tour around with a local coordinator and discover new things," said Ryo and Mitsuho.

Perhaps the charm of a work vacation is that the way you see and enjoy a town changes depending on the number of days you stay, the time of year, and the number of people staying.
[Example of how to spend the day]
[Day 1]
13:00 Shop at the "FURUMON Market" at "Share Space Doimise"
14:00 Telework
19:00 Check in at "Minsyuku Kazaho
[Day 2]
9:00 Visit Owase Shrine, visit fishing at Mikiura Beach
10:00 Telework at "Share Space Doimise
12:00 Lunch at a kitchen car at FURUMON-ICHI
13:00 Telework
19:00 Return to "Minsyuku Kazaho" for dinner
[Day 3] 6:00 Departure
6:00 Depart
7:00 Explore Owase, drive around
9:00 Visit "Kumano Kodo Center", stop at "Roadside Station Miyama" for shopping
13:00 End of vacation
[Facilities]
Share Space Doimise
14-2 Asahi-cho, Owase, Mie 519-3611
Guest House Fu-han
11 Tenmanura, Owase, Mie 519-3602
Mie Prefectural Kumano Kodo Center
12-4, Mukai, Owase, Mie 519-3625