In the middle of Mie Prefecture. You can experience a 2-day/1-night work vacation in Oku Ise, where you can feel closer to the mountains, rivers, and nature.
The Workcation Experiencer this time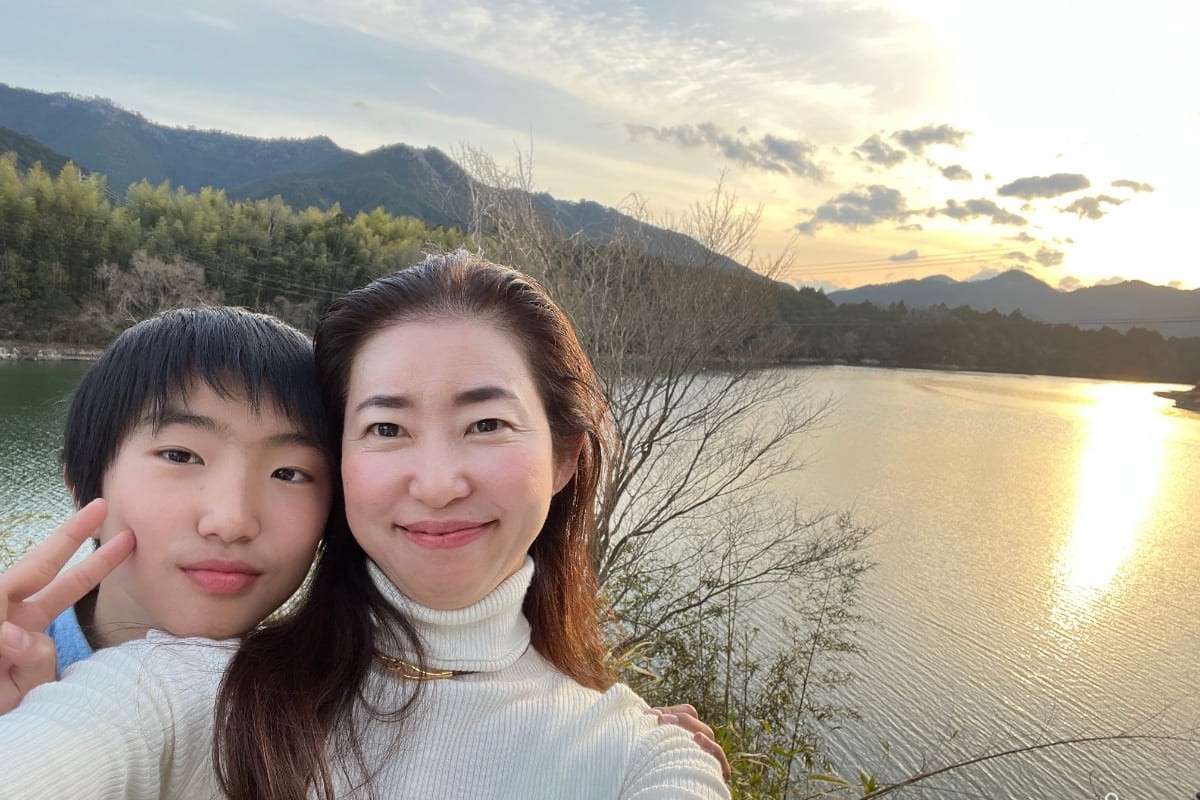 This time, we asked Mr. Kojima and Mr. Yasuo to experience a workacation. They are self-employed and have little time to spend on their own. This is their first experience of a workcation. When they work on their days off, they often have to work in the morning or at night, which is a limited time, in order to secure time with their children.

Two of her friends, Rumi Mukohara and Ira are also participating with her.
[Day 1] Enjoying staying at the hotel while feeling the nature around the hotel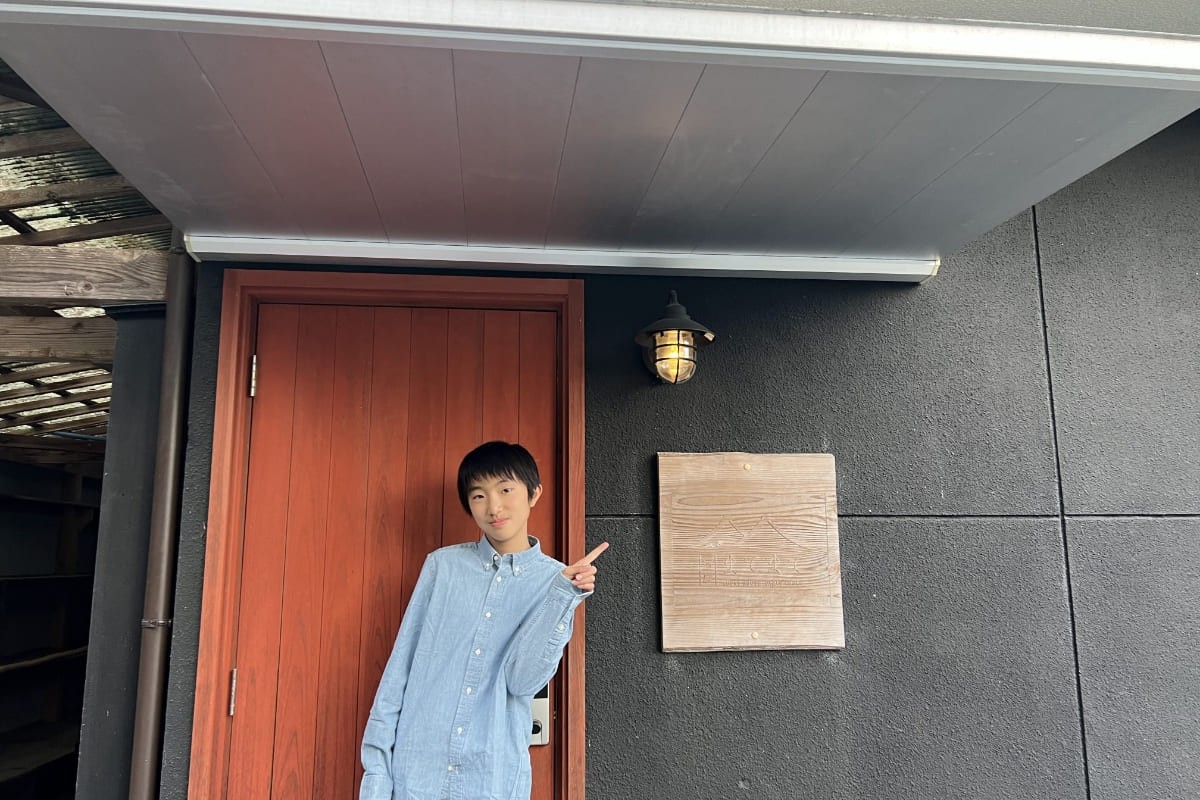 On the first day, we checked in to the guesthouse "Guest House Mate Mate" in the evening. This guesthouse is located in the town of Odaicho, which is registered as a UNESCO Eco-Park, one of only a few in Japan, and there is so much nature that there is not even a single convenience store in the area. The guesthouse is a single building, so it is safe even for a large group.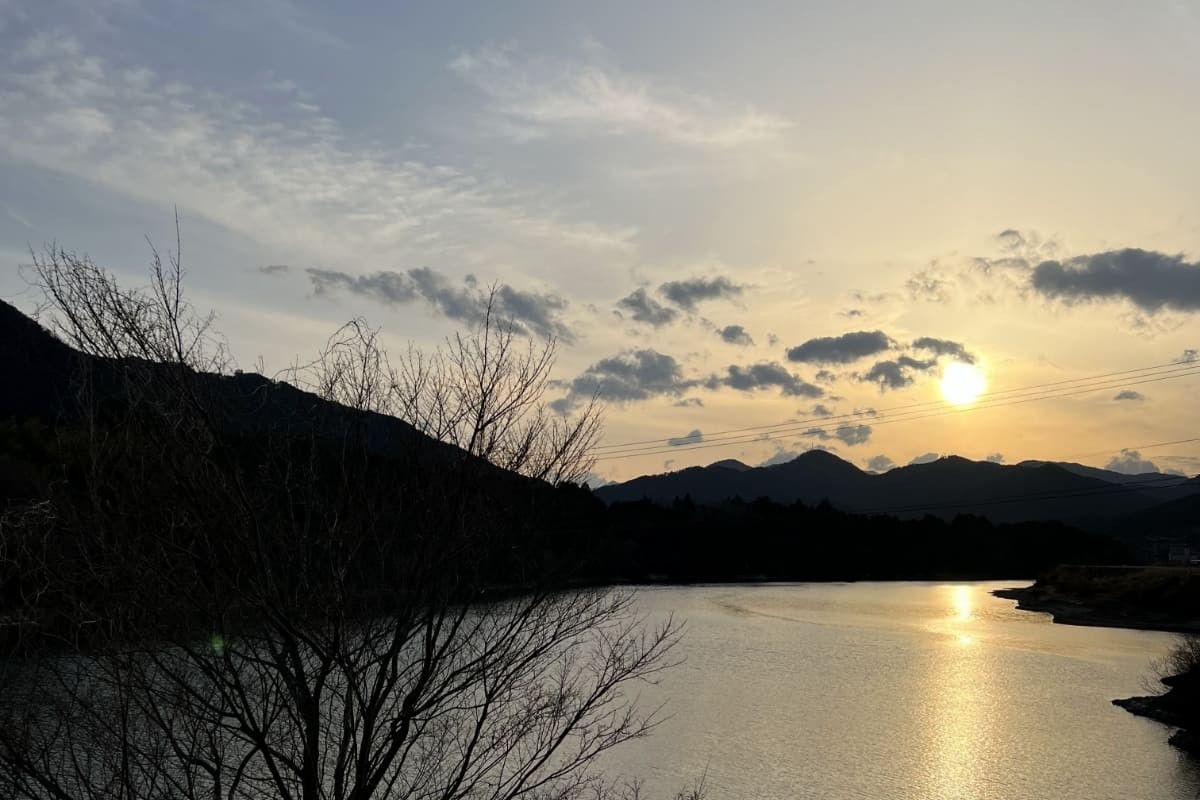 The clear Miyagawa River flows right in front of the guesthouse, and the clean air is also an attraction. You will be tempted to point your camera at it.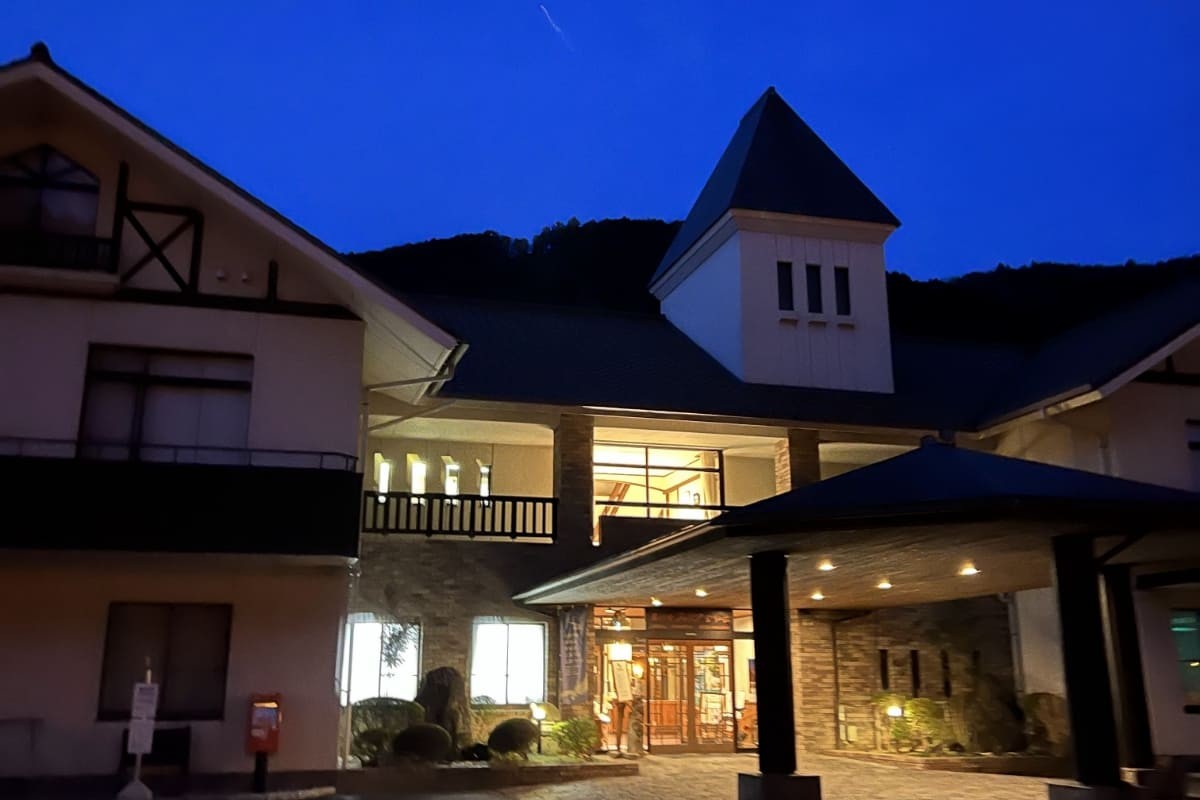 A 10-minute drive will take you to the hotel "Oku Ise Forestopia". Here you can use the workspace, hot spring, and dinner. There is a river flowing nearby, and on a clear day, you can see the stars beautifully, making it a perfect place for a walk.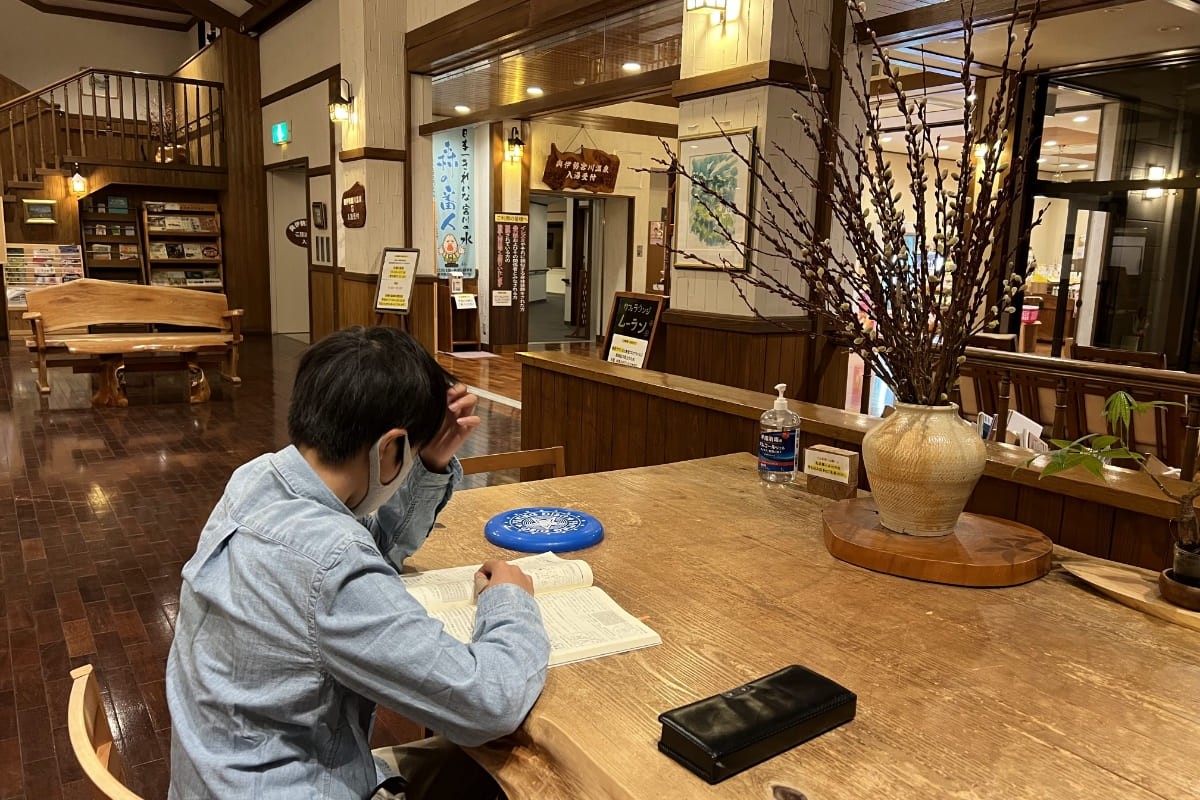 Yasuo started working on his homework before dinner. There are plenty of seats and the spacious lobby helps him concentrate.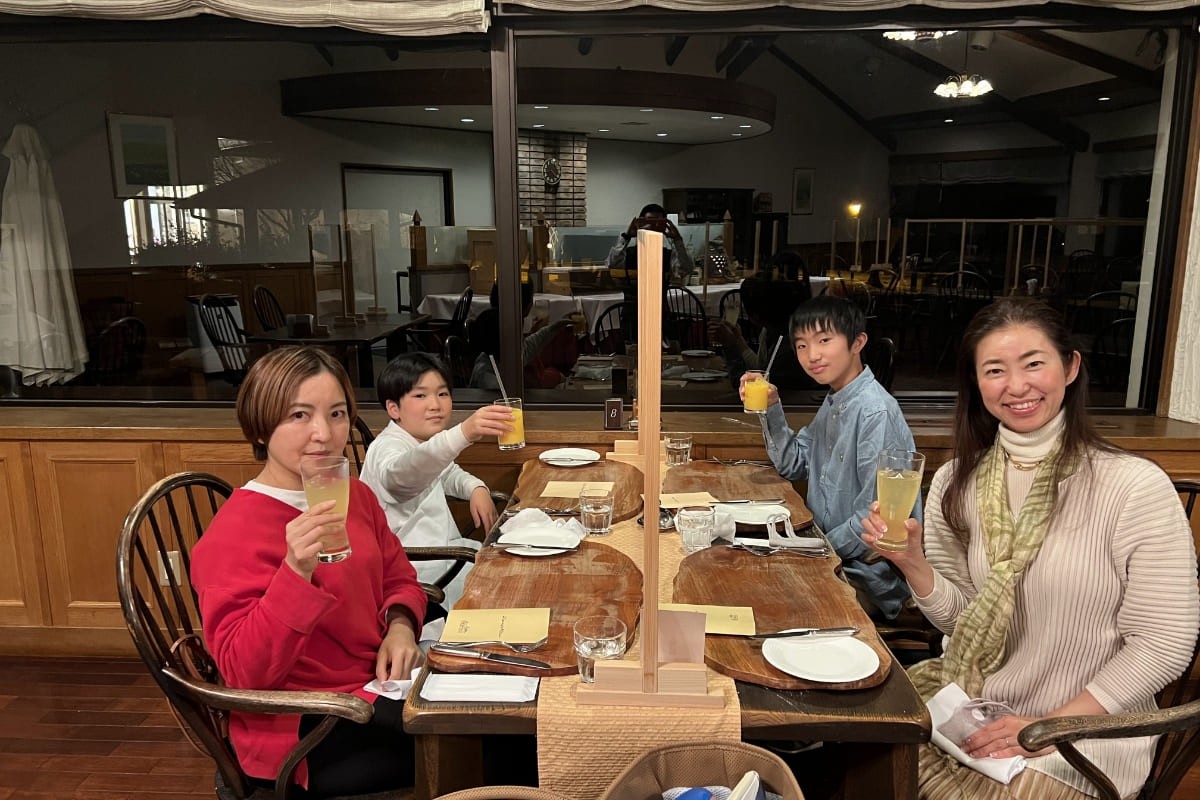 Mukohara and his children join us for dinner. This day was a French course meal. There are also other courses that change with the seasons, gibier dishes, and outdoor BBQ use. Afterward, we enjoyed the natural hot spring. Even a one-day trip to the inn is enjoyable.

Return to "Guesthouse Mate Mate" for a good night's rest in preparation for tomorrow.
[Day 2] See with your eyes and feel with your skin. The charm of activity experience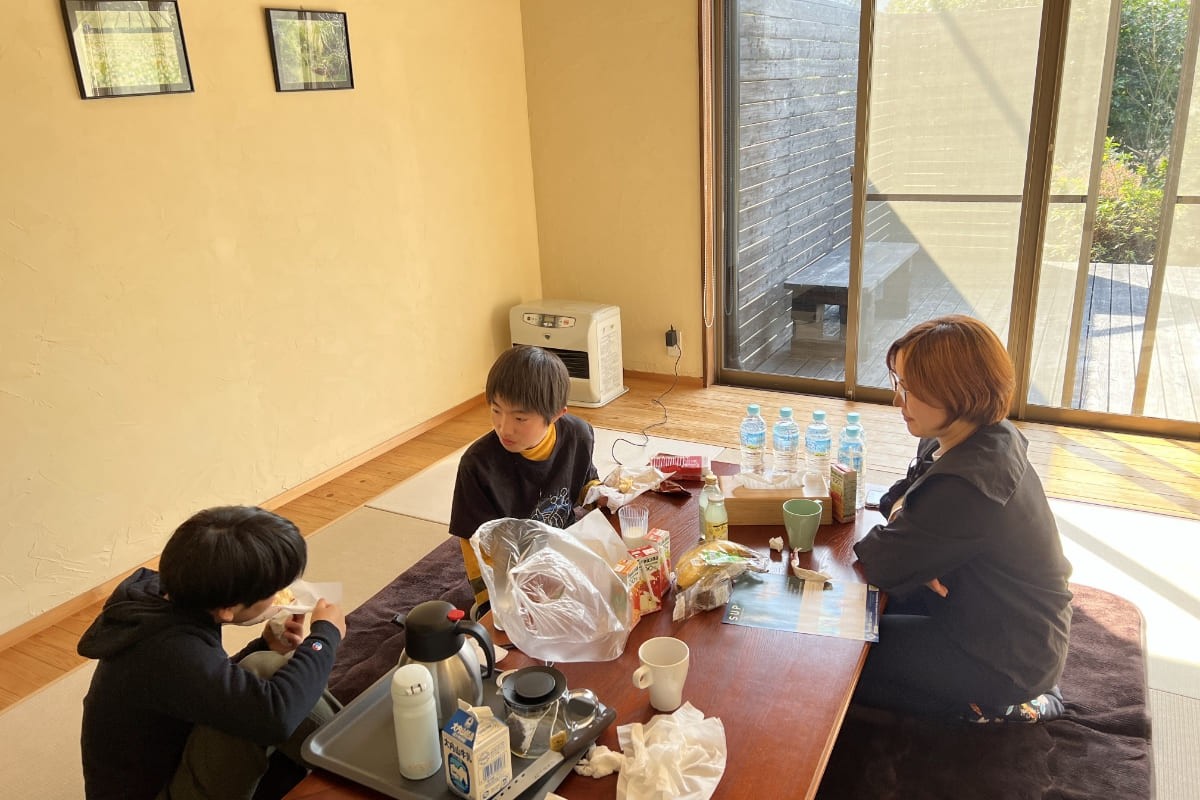 Breakfast is served in the spacious dining room. Conversation will be lively in the homey atmosphere. After checking out, you will go for a SUP experience at the clear Miya River.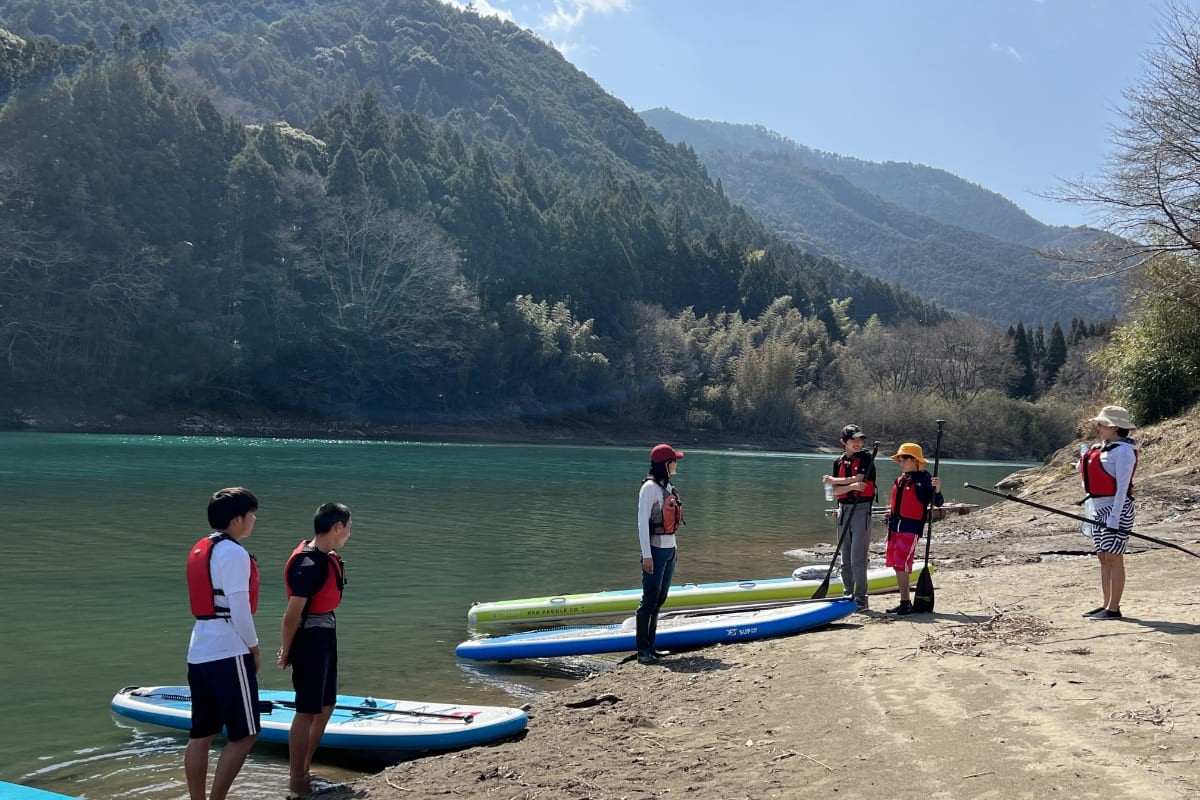 SUP activities are offered by Verde Odai Tourism. An instructor will accompany you so that children, adults, and beginners alike can enjoy the ride. After listening to the instructor, Mr. Noda, give us a few precautions, we were ready to try the activity in pairs.
Meanwhile, Kojima-san is working at the Verde Odai Tourism office. He said, "It's a different environment from what I normally do, and the lack of voices around me allows me to concentrate in a quiet space."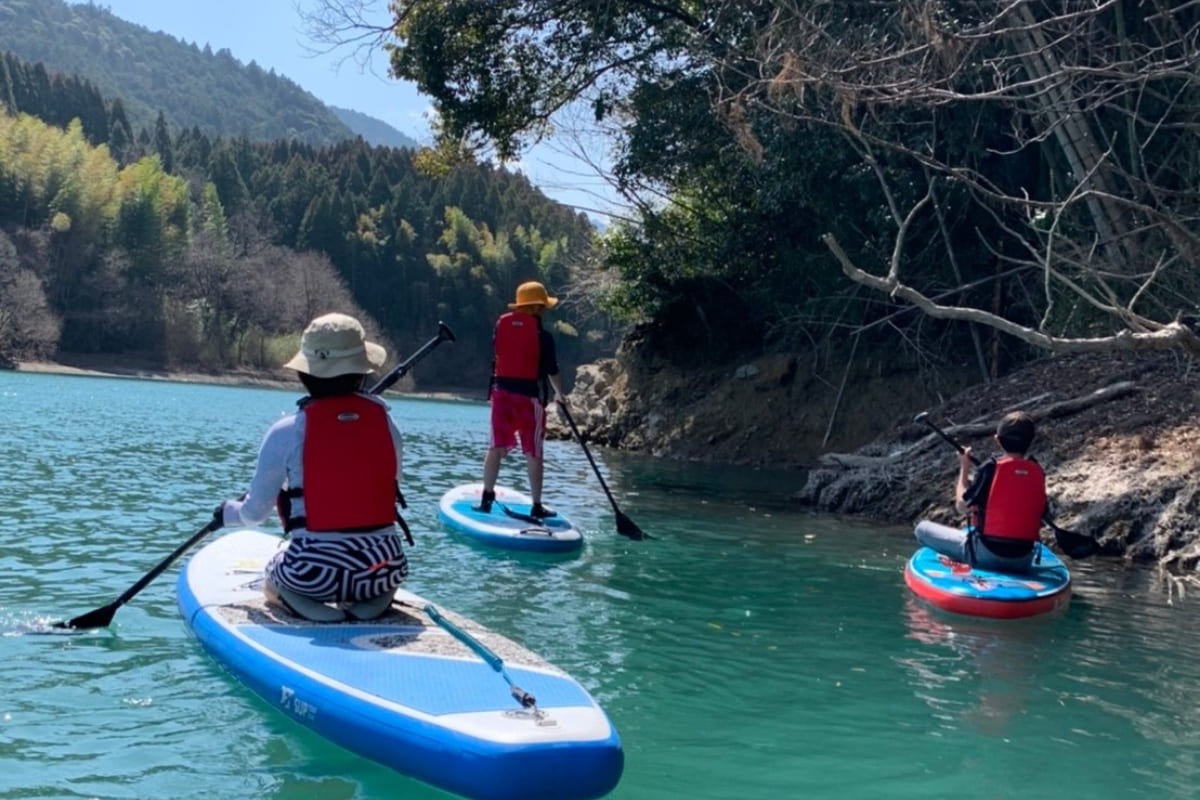 Once you get used to it, you can even ride the SUP by yourself. As you paddle, the surrounding locations gradually change, which makes you curious. Among them, the spot where the waterfall flows is a must-see. Also, depending on the season, you can jump into the river in your swimsuit!

After the experience until around midday, we finished our workcation with lunch at "Vison," a resort complex in Taki Town.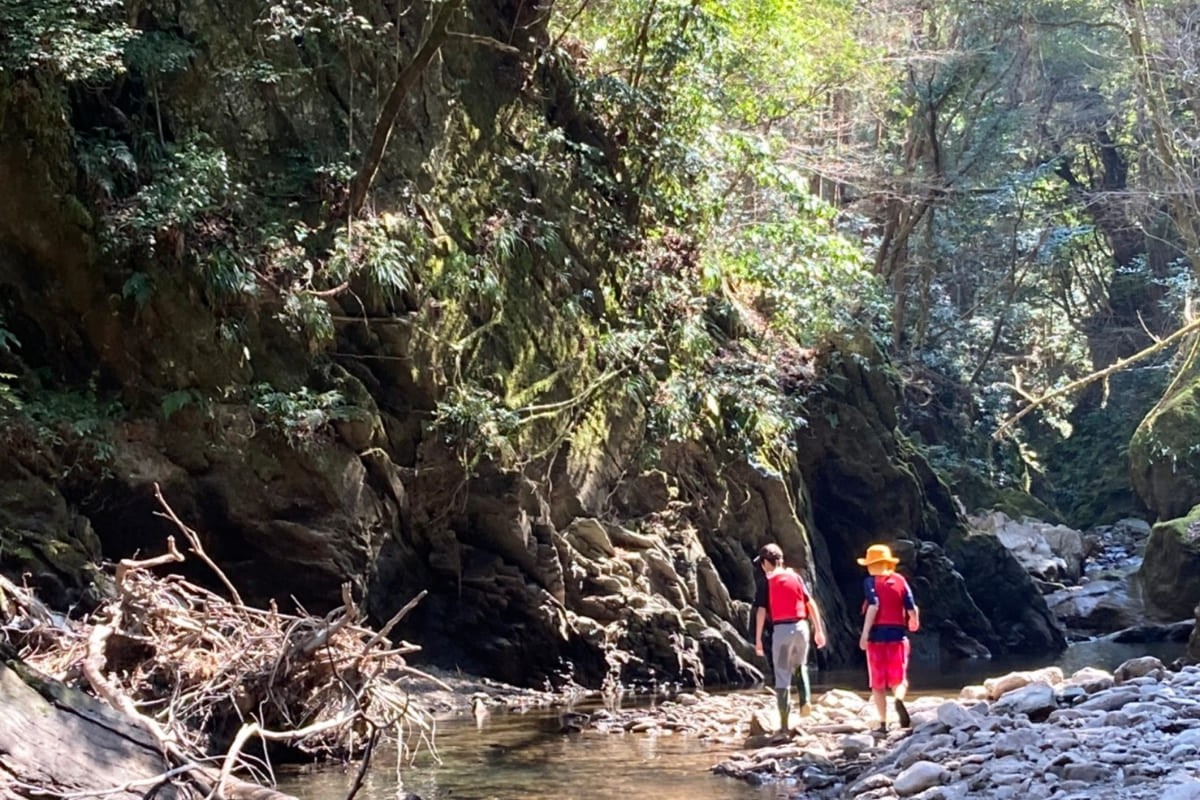 After the two-day and one-night work vacation, I was impressed by the fact that I was able to spend so much time with my children. I was able to concentrate on my work because the instructor took good care of me while I usually spend most of my time working with my children. Now that I know it is located in an easily accessible place, I would like to invite my friends around again. I couldn't experience any activities this time, so I would like to try various challenges as well as SUP," said Kojima. Yasuo, my son, said, "It was a lot of fun. The water was very clean. It wasn't too deep, so I wasn't scared. I would like to do it again.

A work vacation with parents and children is different from a vacation. Why don't you try it?
[An example of how to spend the day]
[Day 1]
17:30 Arrive at "Guesthouse Mate Mate"
18:00 Stroll along the riverside of Oku Ise Forestopia
18:30 Work in the lobby (children do homework)
19:30 French course dinner at "Ange" restaurant
21:00 Take a bath at Oku Ise Miyagawa Onsen
22:00 Return to "Guesthouse Mate Mate" for a happy reunion
[Day 2] 8:00 Breakfast
8:00 Breakfast
10:00 Departure
10:30 Arrive at Sakura no Sato Park. First SUP experience after a lecture.
Meanwhile, work at "Verde Odai Tourism" office.
13:15 Departure
14:00 Exit at Sewa-Taki Interchange and have lunch at "Vison".
15:00 End of workation
[Facilities]
Guesthouse Mate Mate
1198-2 Shimoma, Odai-cho, Taki-gun, Mie 519-2501
Oku Ise Forestopia
993, Sono, Odai-cho, Taki-gun, Mie 519-2513
Verde Odai Tourism
308, Shimomade, Odai-cho, Taki-gun, Mie 519-2501
VISON
672-1, Vison, Taki Town, Taki County, Mie Prefecture, 519-2170