Ama Hut SATOUMIAN
#Ise-Shima(Shima City)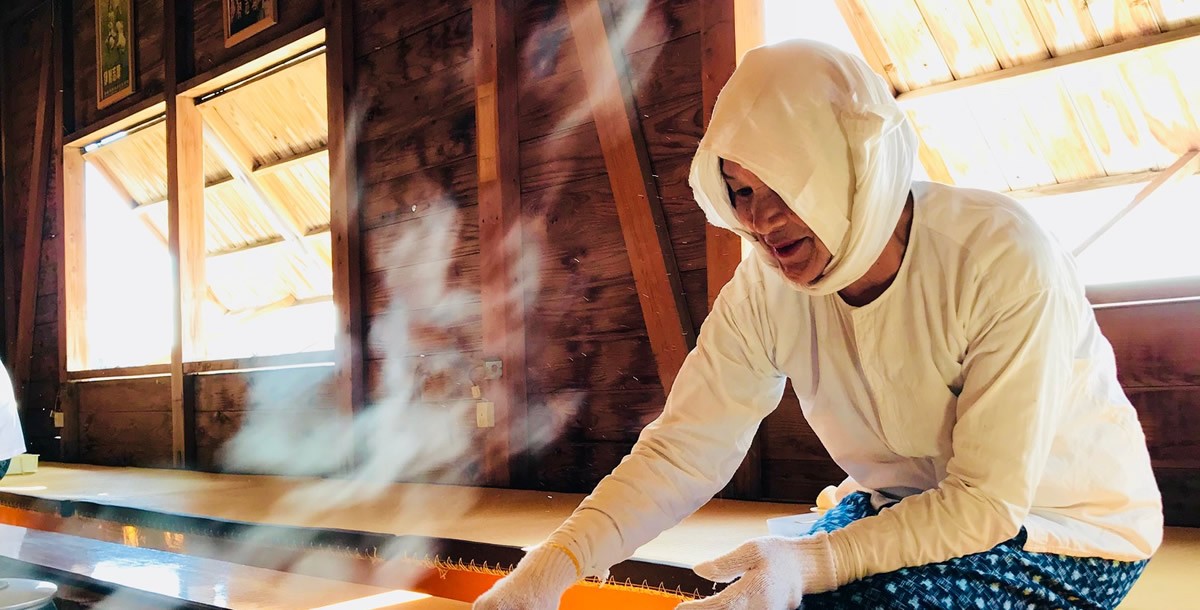 Ama Hut SATOUMIAN
Ama huts are huts where divers rest their tired bodies from fishing and warm themselves by a fire. Ama huts are also where divers prepare for their fishing trips and change their clothes. They warm themselves by putting wood in the hearth in the center of the hut and enjoy eating and chatting with each other between morning and afternoon fishing trips. The Ama-no-Hut experience at Satoumian is a replica of the original Ama-no-Hut, where you can dine while listening to stories about ama fishing and the sea from current and retired ama divers. Open for lunch and dinner, enjoy fresh seafood caught in the sea of Iseshima while listening to the precious stories of ama divers. The food is grilled over a charcoal fire, which, combined with the atmosphere of the hut, makes it even more delicious.
PICK UP CONTENTS
Recommended Content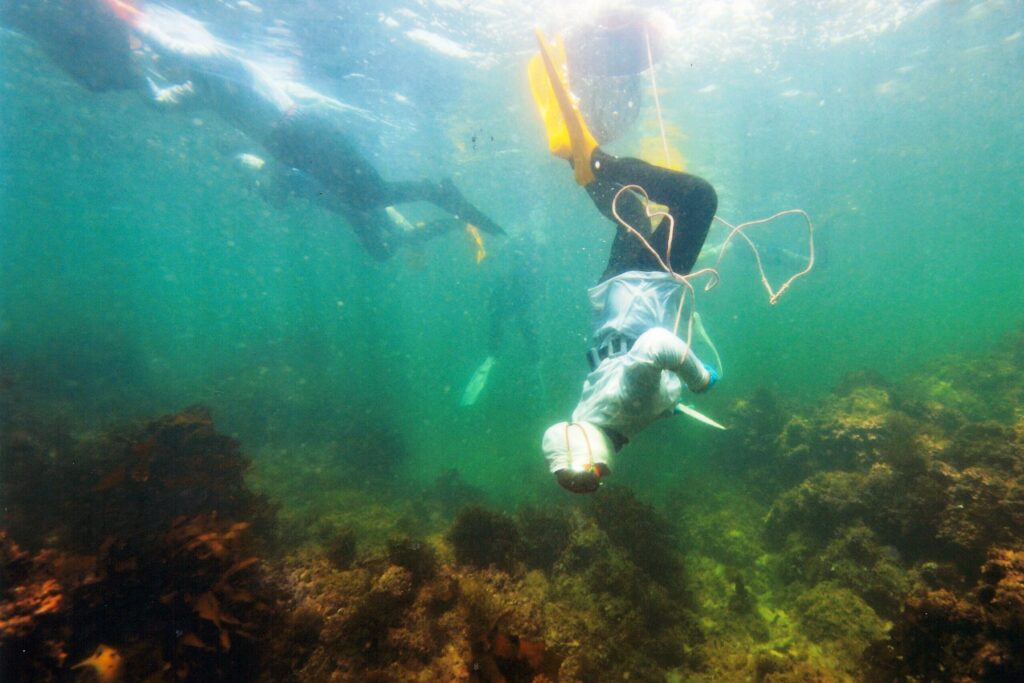 Divers' Culture Registered as a Japanese Heritage Site
Divers' culture is registered as a Japanese Heritage Site. You can experience the traditional culture.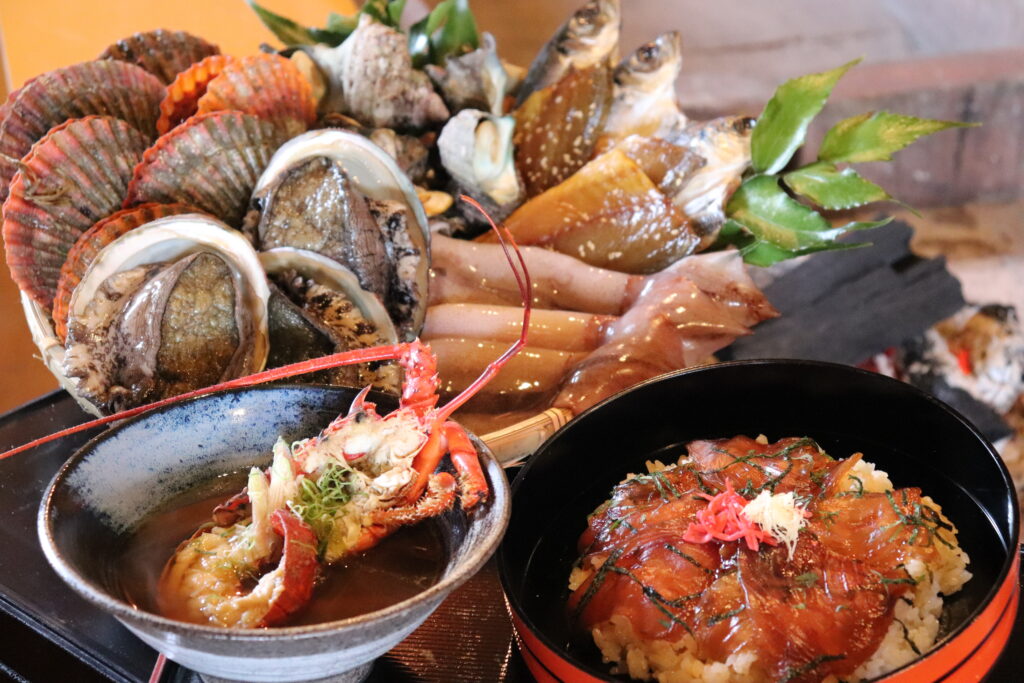 Fresh seafood caught in Iseshima
Fresh seafood from Ise-Shima is served.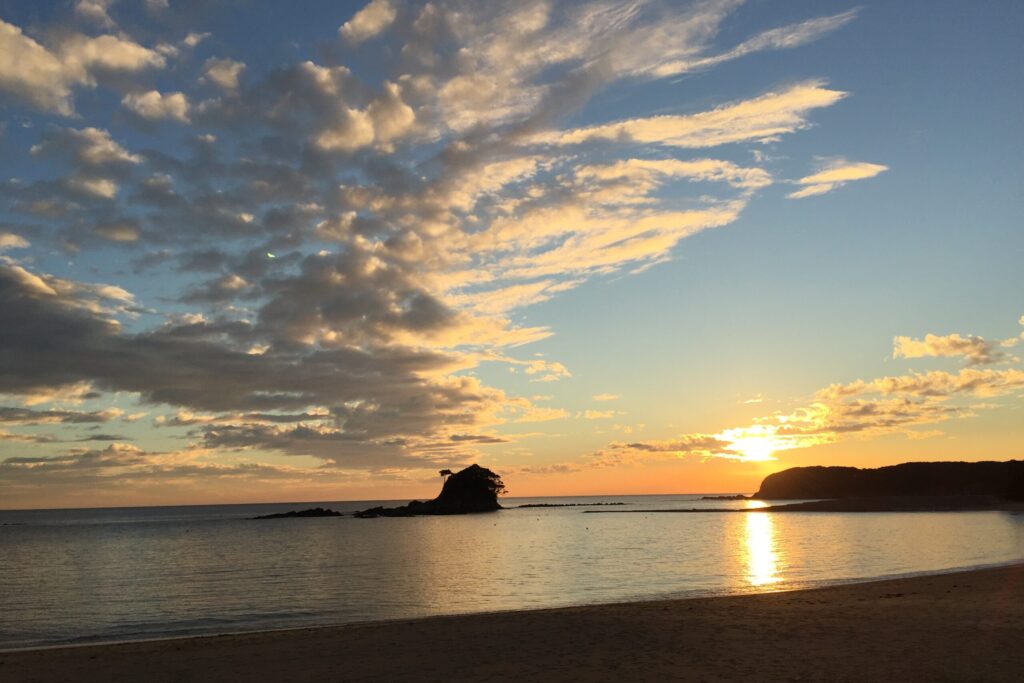 The sea stretches out before your eyes
The ocean stretching out before your eyes can be seen from every ama hut.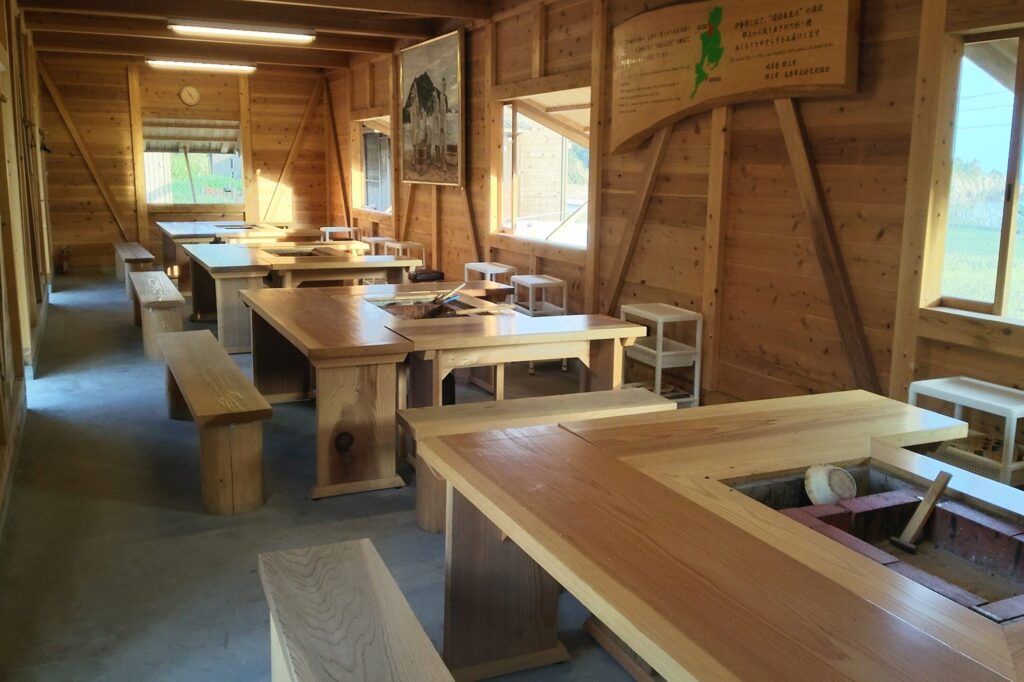 Chair table type (capacity 32 persons)
The restaurant is also barrier-free, and is designed so that guests in wheelchairs can eat without changing their wheelchairs. Diners can dine comfortably without having to take off their shoes.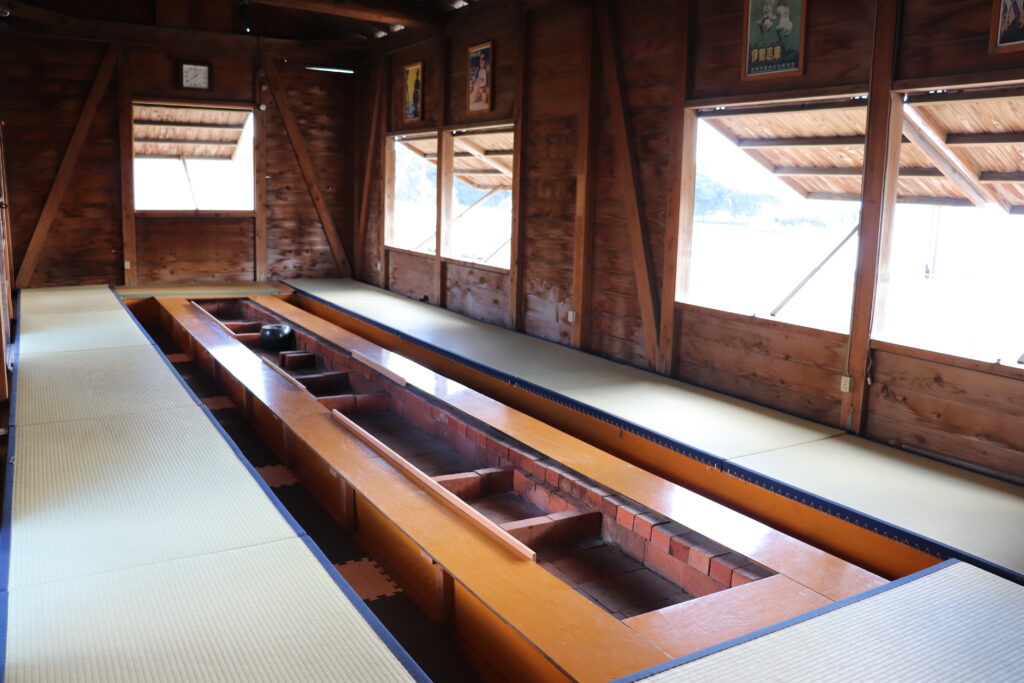 Kotatsu type (24 persons)
While retaining the atmosphere of an ama (women divers' hut), guests can dine in comfort with their feet down.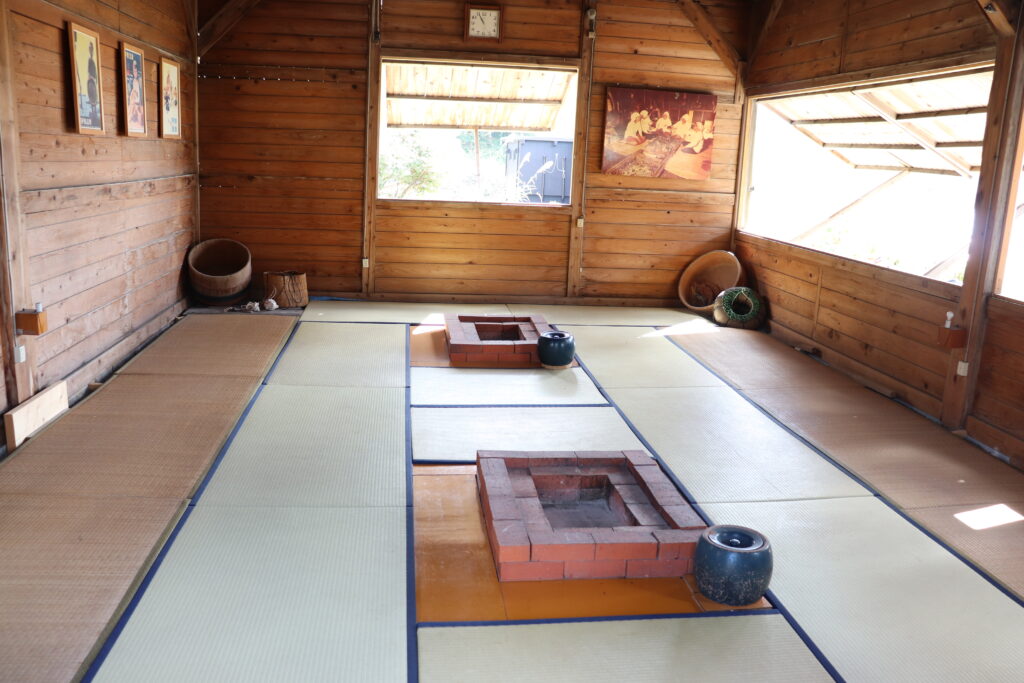 Tatami-mat type (16 persons)
This hut is the closest to the atmosphere of the original ama hut. It is recommended for guests who want to enjoy a more authentic ama hut experience.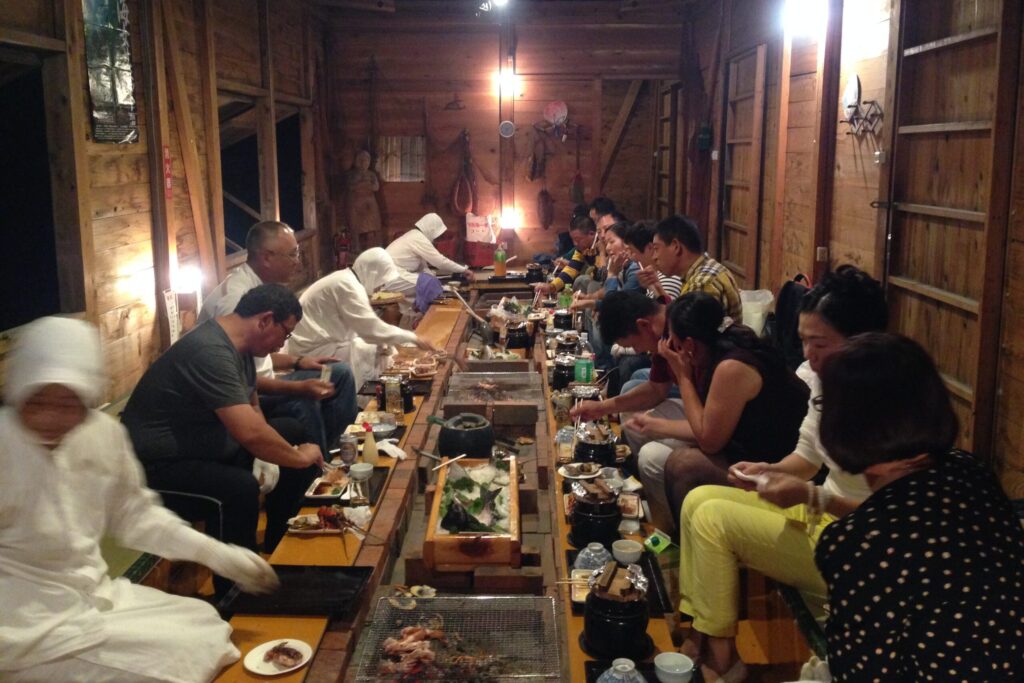 starry sky
Dinner is also available and you can see the star-filled sky.
The maximum capacity is 77 people (5 people in a small room, 16 people in a tatami room, 24 people in a kotatsu room, and 32 people in a chair-table room). The best feature of the restaurant is that one ama (diver) is available for every 1 to 8 guests, so there is no sharing seats with other guests. The Corona Disaster is a safe and comfortable place to enjoy a meal. We are also available for MICE events, and have hosted the "16th ASEAN-Japan Vice-Ministerial Meeting on Transport Policy Welcome Reception hosted by Mie Prefecture and Shima City" in the past. https://www.pref. mie.lg.jp/INBOUND/HP/MICE/p0043300003.htm
Facility Information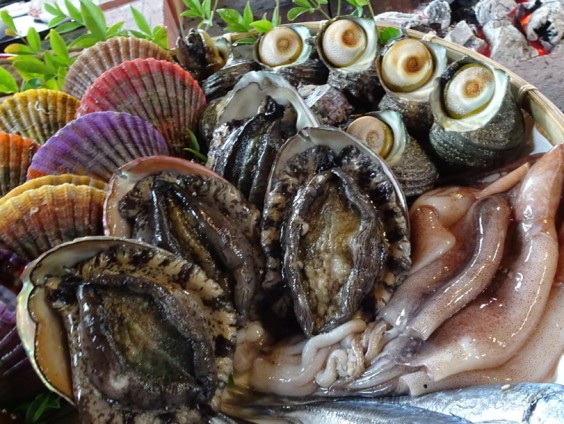 Ama Hut SATOUMIAN
Location:
〒517-0704 2279 Koshika, Shima-cho, Shima City, Mie Prefecture
Phone number:0599-85-1212
Office Hours:Reservations accepted from 9:00 to 17:00
parking lot:Free parking is available on site (paved). 25 passenger cars and large buses can be parked.
Access and local transportation
By car
Ise Expressway Ise IC→Ise-Futami-Toba Line (free section) →Daini-Ise Road (free section) →Shiraki IC→Go straight on Route 260 in the direction of Oza→Turn left at the blue traffic information signboard for "Azurihama"→Turn right at the end and go straight, and you will see a signboard for a divers' hut experience.
By bus
About 60 minutes from the nearest station "Unata Station
From the nearest station, Unata Station, take a bus bound for Goza Port.
Buses are stationed at Unata Station. It takes about 30 minutes and costs about 7,000 yen to 8,000 yen.
Car rental
ORIX Rent-a-Car has a branch in front of Ukata Station.
Orix Rent-a-Car:0599-43-1098