Healed by superb nature and a variety of fine trees. Workcation in Matsusaka City, famous for its beef.
#Chunansei(Matsusaka City)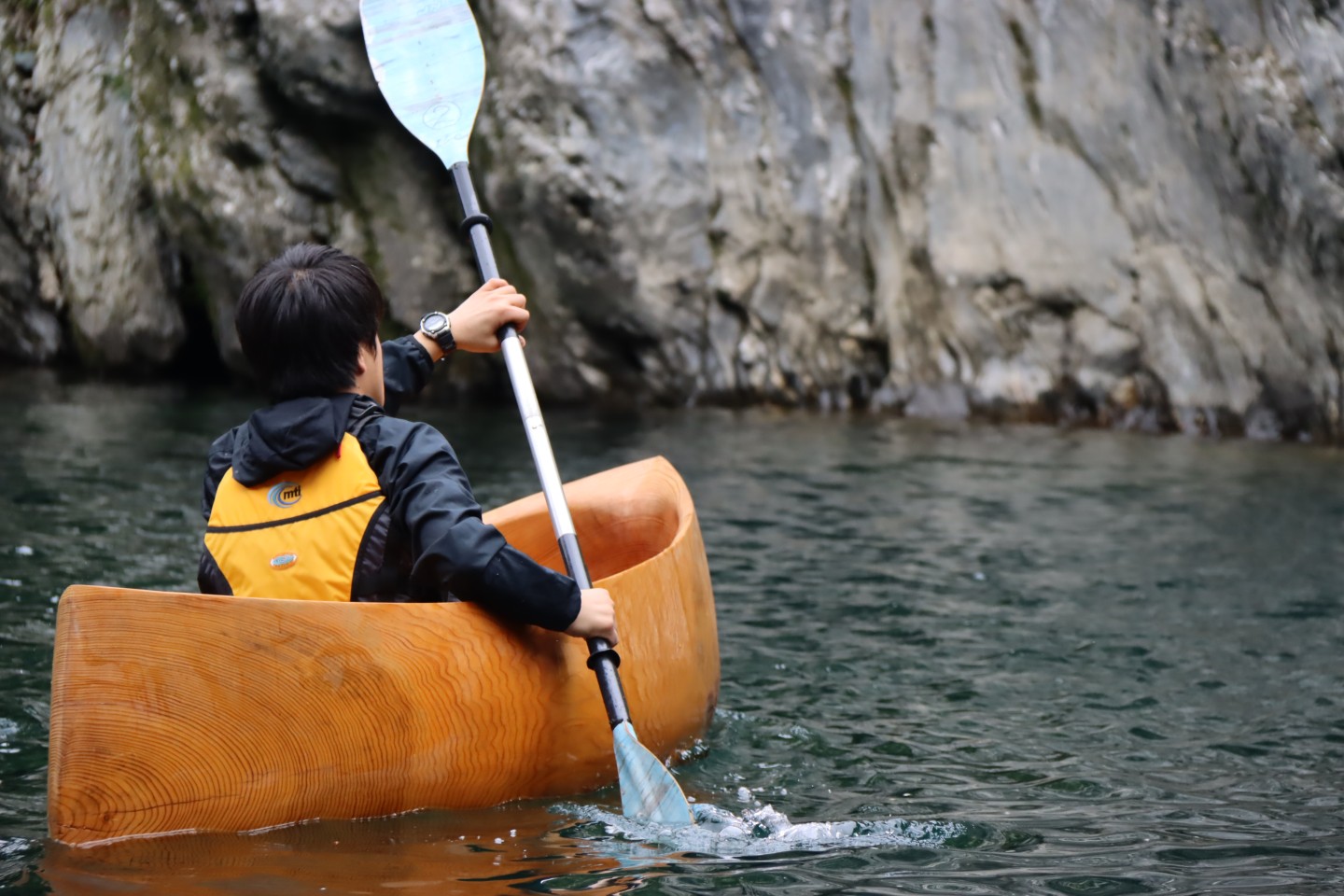 team building
New Business Creation
SDGs Program
Regional Problem Solving
Interaction with local residents and businesses
Culture & History
Enjoy nature at its finest. Get in touch with solid wood and calm your mind.
The concept of this workcation plan is to allow visitors to experience the diverse attractions of Iitaka-cho, such as its rich forests and nature, and the history and culture of Matsusaka City.
There are many experiences that can only be had in Iitaka-cho, such as forest tours, forestry that has been handed down for hundreds of years, the Wakayama-kaido Road with its legends of demarcation, canoeing in the clear Kushida River and gibier cuisine.
In Matsusaka city, you can take a stroll through the streets, where you can experience the history and culture of the city, and sample the finest Matsusaka beef. You will be accommodated at Utsukushiya. You can also buy beef from a nearby butcher shop and experience sukiyaki.
Eat, play and heal - this plan is packed full of attractions in Matsusaka city.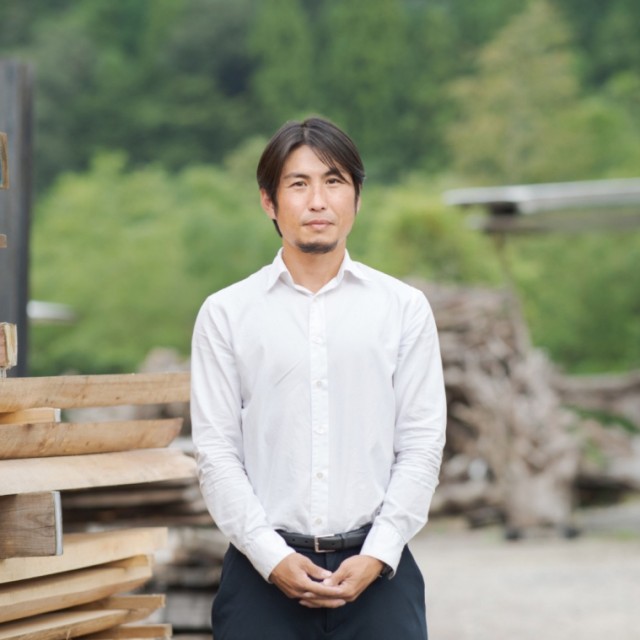 It operates a forest tourism programme that conveys the attractiveness of Iitaka's trees through direct contact with and experience of the trees, and provides an opportunity for people to learn about forests while having fun. We want to convey the charms of Matsusaka City through the rich natural attractions of Iitaka-cho, the history and culture and the finest Matsusaka beef.
PICK UP CONTENTS
Recommended Content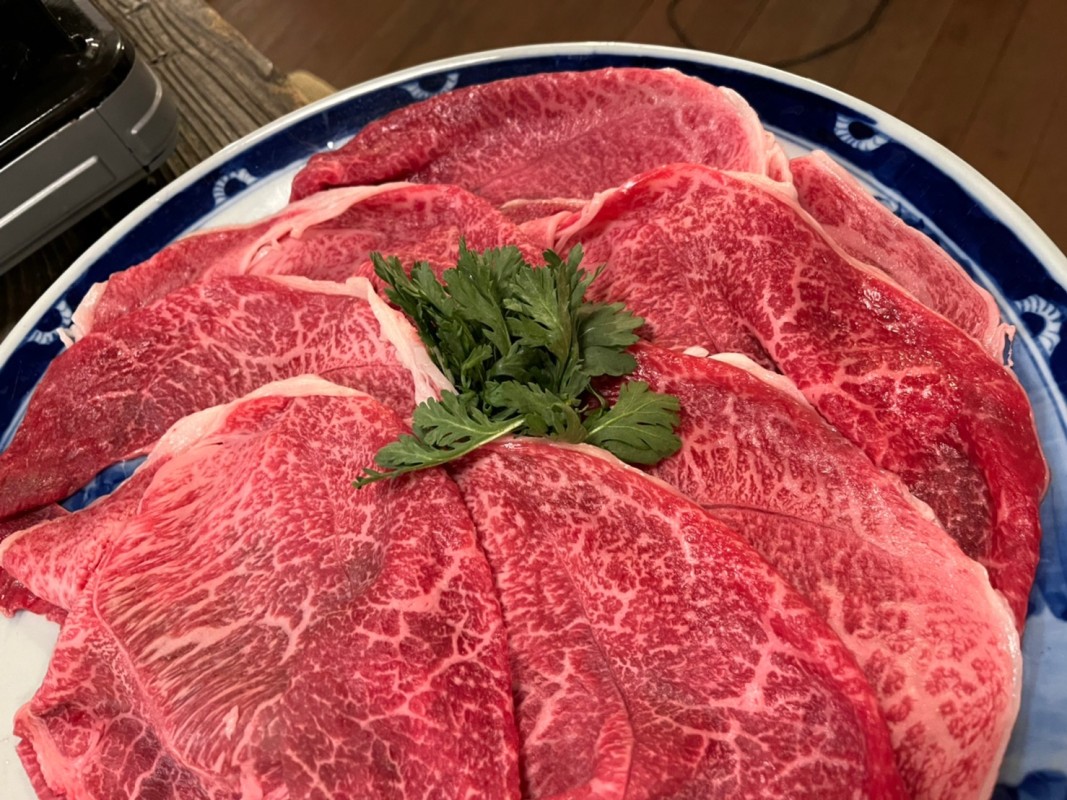 Matsusaka beef
Matsusaka city is famous for its beef. Matsusaka pork and Matsusaka chicken are also popular.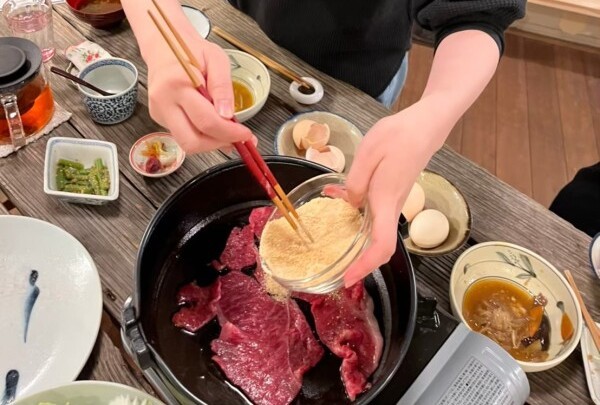 Sukiyaki experience workshop
You can taste sukiyaki while being taught the delicious ways to eat it.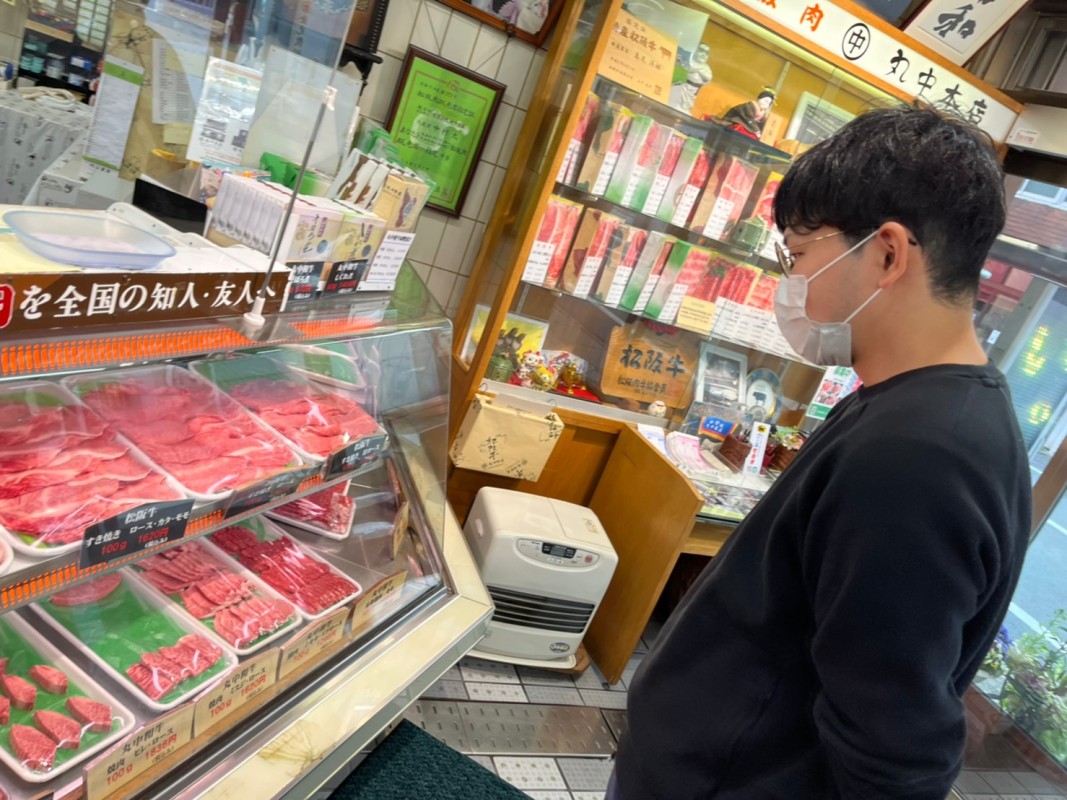 Butcher's shop
You can choose the beef of your choice at the butcher's, or leave it to us to select for you.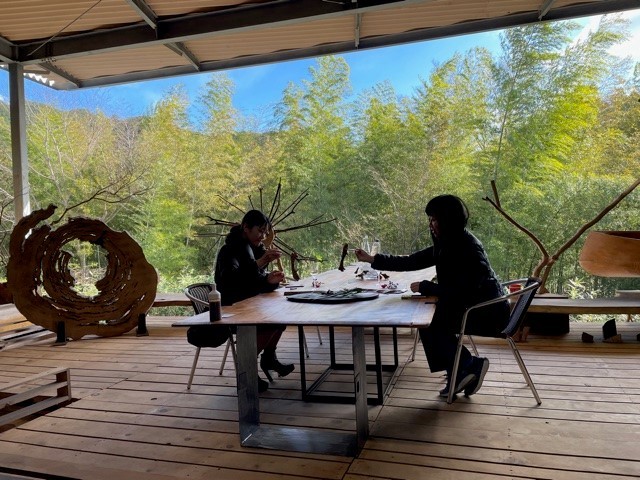 Gibier cuisine
Smell-free meat caught by local hunters and served over a charcoal fire at the Forest Museum in Mokuichi Margo.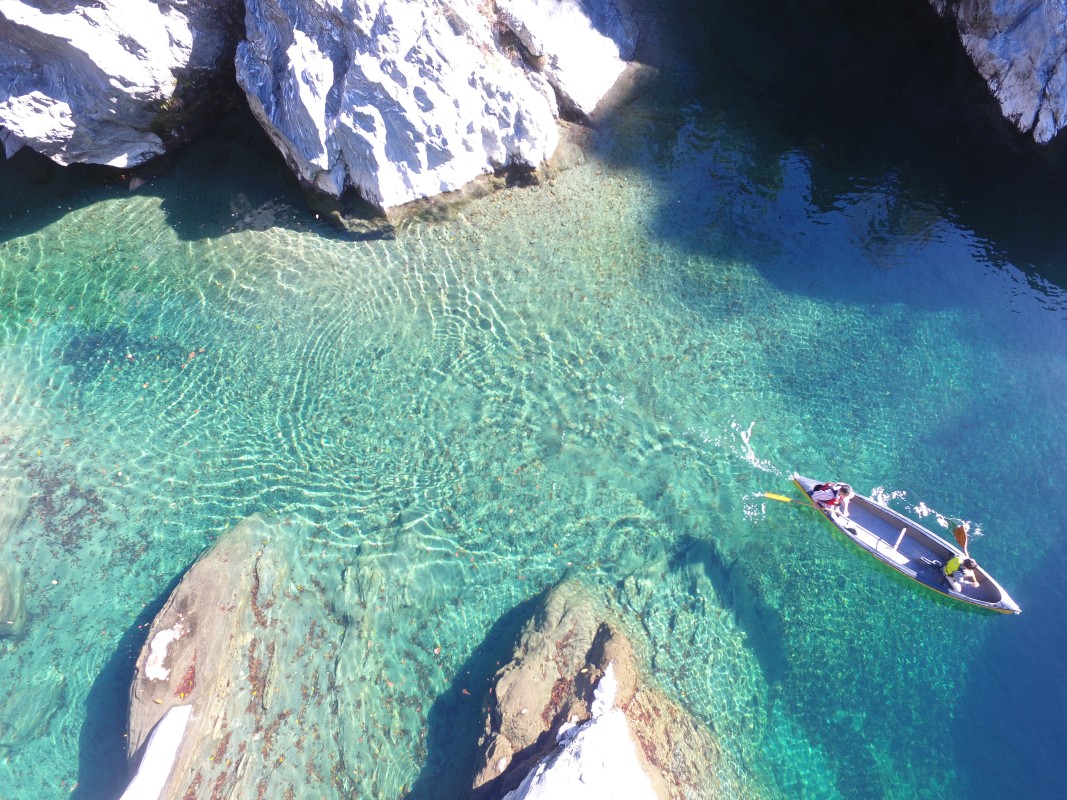 Canoeing
You can canoe along the clear waters and play in the water safely wearing a life jacket.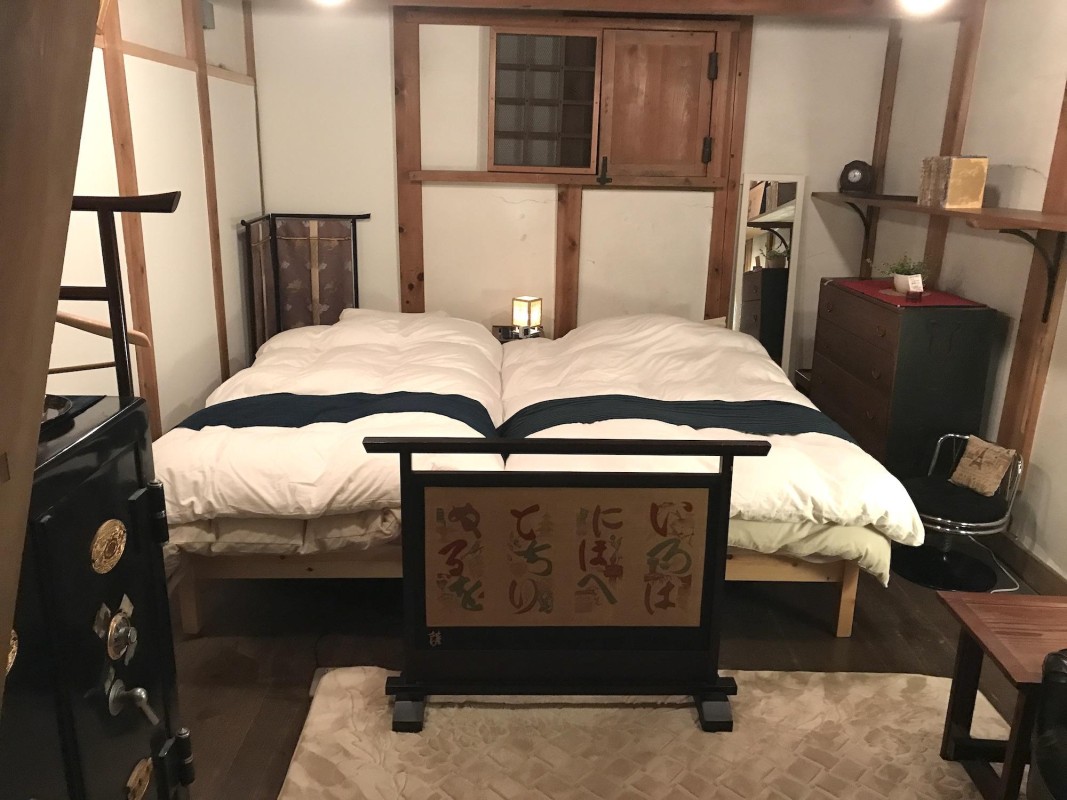 Kurayado Utsukushiya(old storehouse hostel)
A renovated warehouse with a relaxed atmosphere.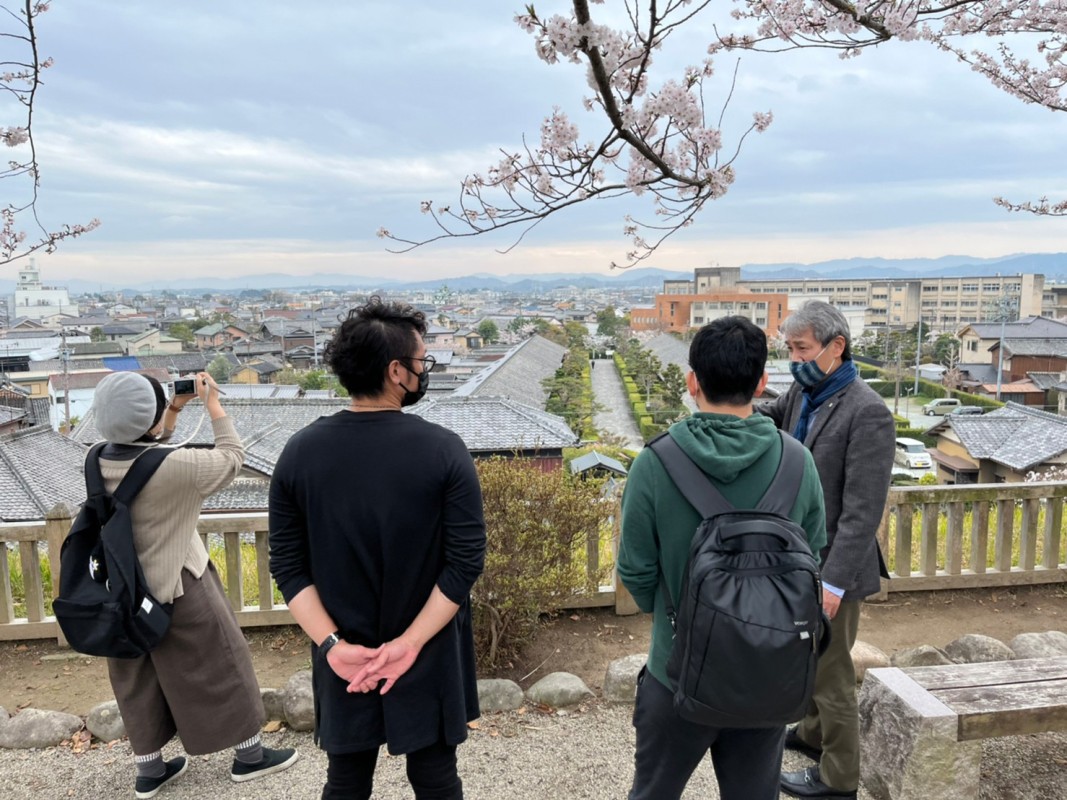 Strolling in Matsusaka city
Matsusaka, a castle town with a rich history, has many hidden attractions.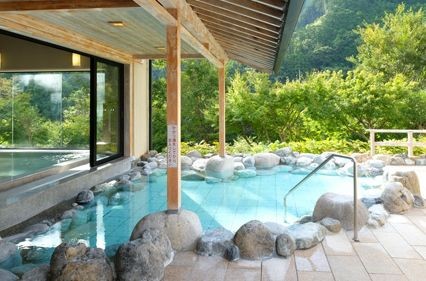 Open-air bath (Roadside Station Iitaka Station).
Near the workspace is the roadside station Iitaka Station, which has an open-air bath.
Transport is by private or rented car. From Matsusaka Station to Mokuichi Margo takes about 40 minutes by car. From Nagoya and Osaka to Matsusaka, taking Kintetsu Railways is convenient.
Day 1
morning
Rent a car near Matsusaka Station
afternoon
Moved to Mokuichi Margo to work remotely in a workspace.
evening
Check in at the Utsukushiya.
Sukiyaki experience workshop
Day 2
morning
Strolling in Matsusaka city
evening
Bathing at Roadside Station Iitaka Station.
Day 3
lunch
Experience gibier cuisine at Mokuichi Margo.
Facility Information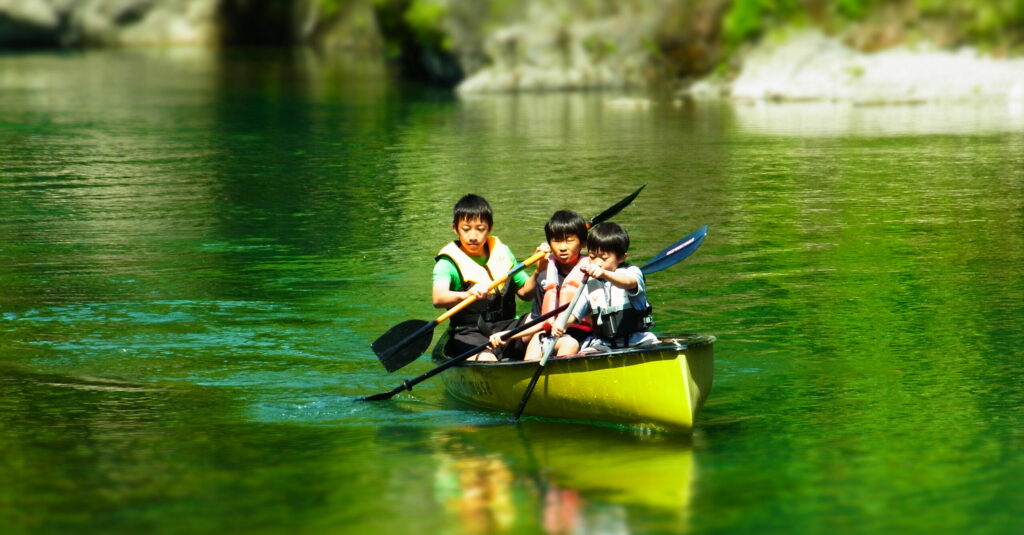 Nature Experience in Matsusaka Kahada Gorge:i sierra
Location:
〒515-1501 1569 Shimotakino, Iitaka-cho, Matsusaka City, Mie Prefecture
Phone number:080-3630-4396
Access and local transportation
From JR/Kintetsu Matsusaka Station (approx. 1 hour) Matsusaka Station West Exit (Omote) Bus Terminal #4 → "Roadside Station Iitaka Station" bus stop * Destination: Mie Kotsu Bus bound for "Roadside Station Iitaka Station" or "Hotel Sumeru" from Nagoya - Ise Expressway Matsusaka IC (approx. 30 km) Matsusaka IC Prefectural Road 59 → Turn right on National Road 166 Travel time: Approx. 40 minutes from Matsusaka IC
From Osaka/Nara - Meihan National Highway, approx. 65 km from Hari IC → Route 369 → Route 370 → Turn left on Route 166 Travel time: approx. 90 minutes from Hari IC
Day 4
afternoon
Check out and return rental car.
For inquiries about this model plan, please contact