CAZACLE Cycling Station/Cyclist's Secret Lab "flasco"
#Chunansei(Taki Town)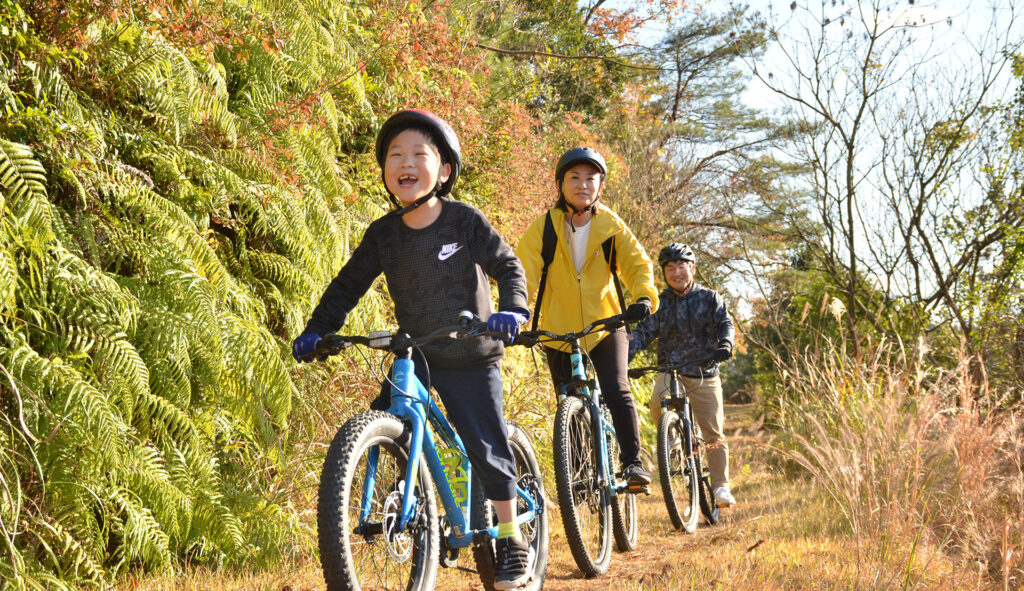 The perfect facility for those who want to make a real commitment to both work and vacation.
This facility is ideal for those who want to take both work and vacation seriously. The facility functions as a co-working space, and is equipped with a business infrastructure comparable to that of a corporate office, including not only the optical fiber internet connection and large 55-inch monitor necessary for telework, but also the printer, fax machine, and stationery necessary for normal work. It is a large space of about 100 square meters, so it can accommodate meetings with a small number of people. In addition, for adults to concentrate on their work, there is a "bicycle experience program" in which children can participate alone. Of course, for adults' leisure time, various options are available, from guided slow cycling for women to full-fledged programs for cyclists.
PICK UP CONTENTS
Recommended Content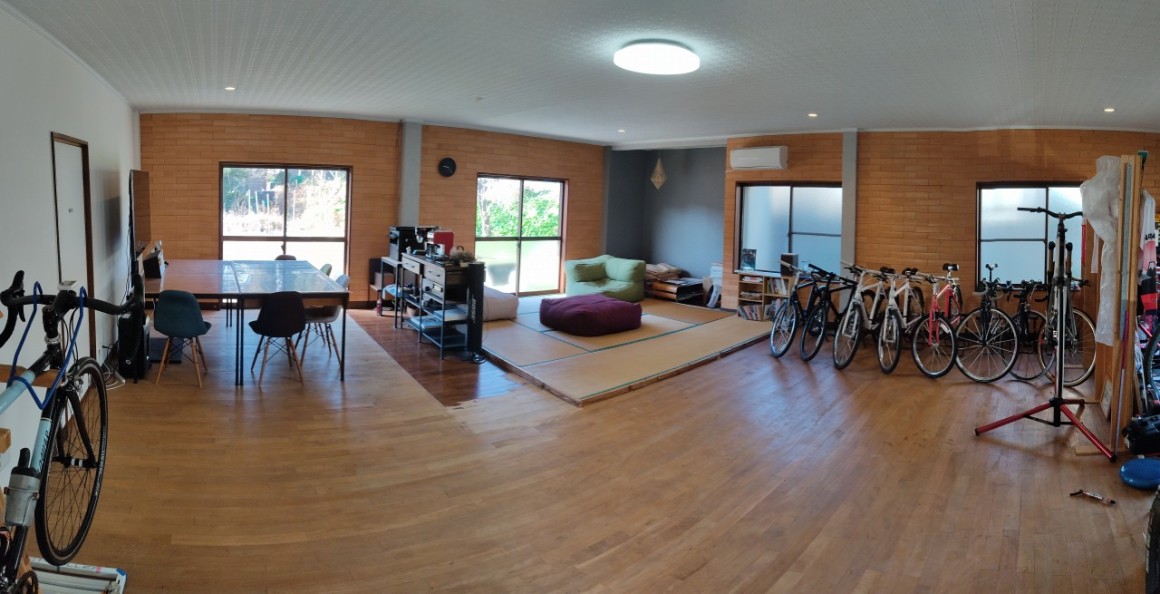 One room of about 100 square meters
You can use one room of about 100 square meters. There is also a tatami mat area, which can be used as a space to relax or for small children to take a nap. You can also see the room on google street view.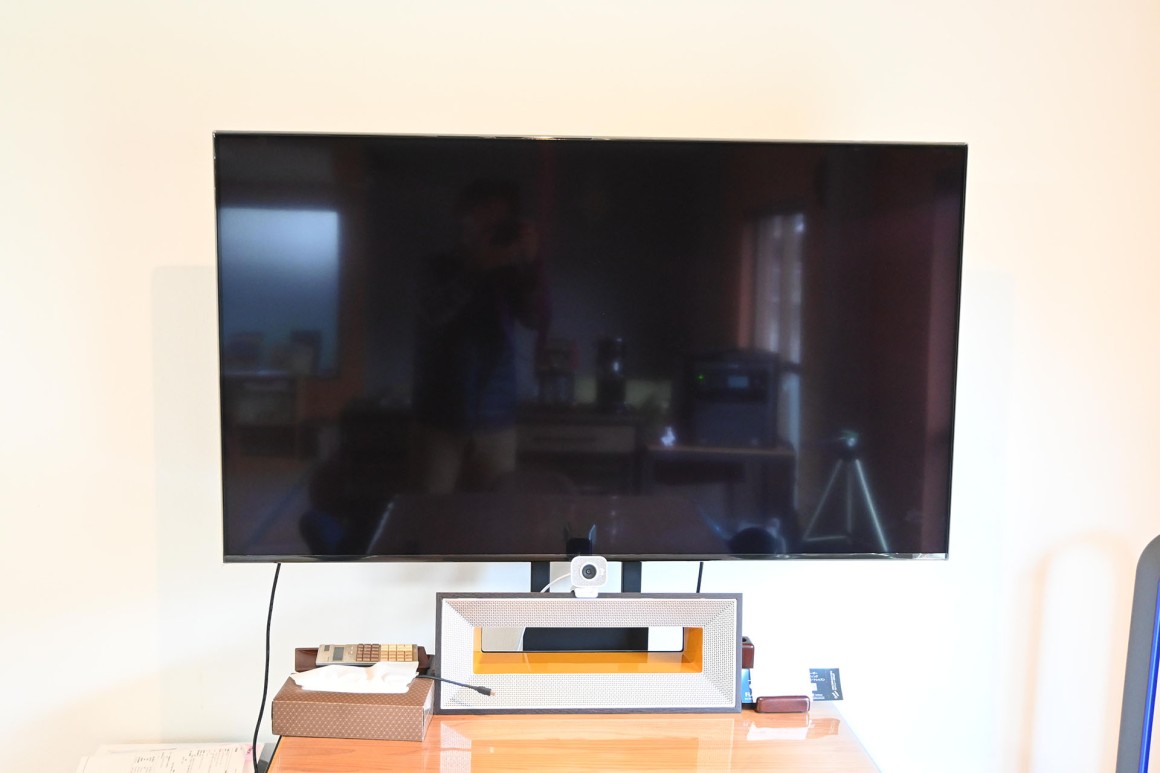 Realistic web conferencing with large monitors
A large 55-inch monitor and a high-definition web camera are also available.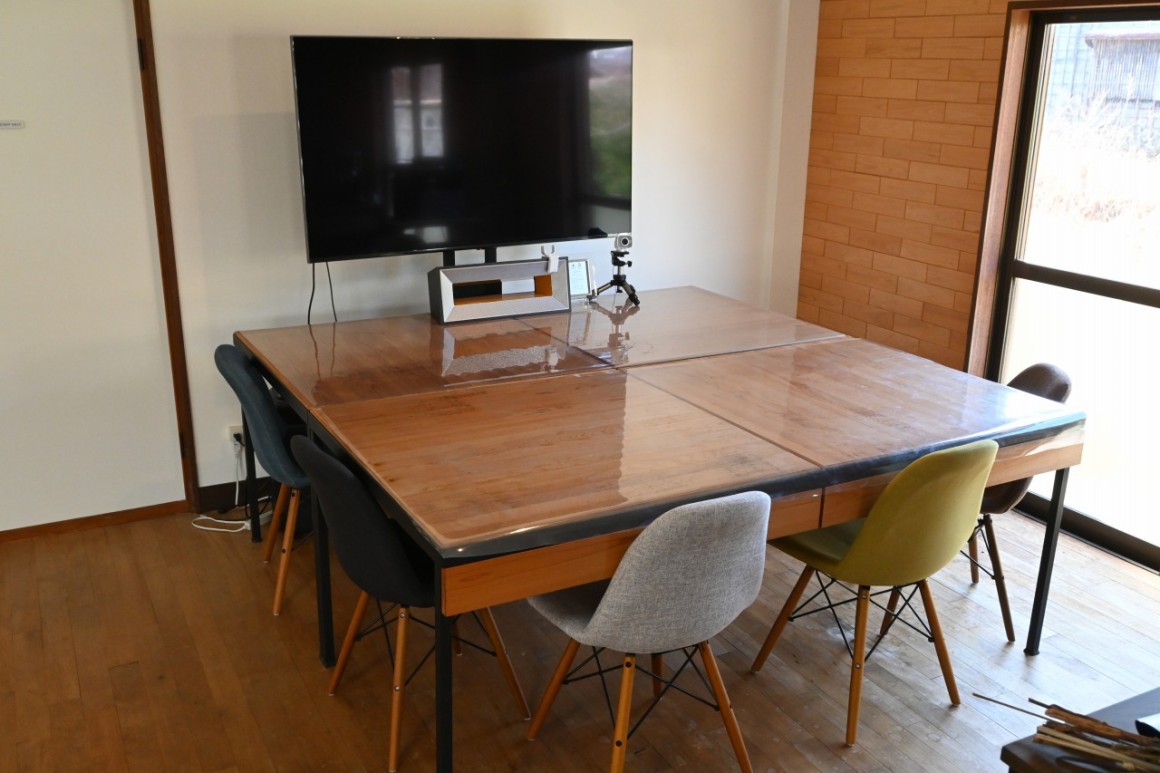 Large desks improve work efficiency.
There is a large 1800 x 1800 desk. It is useful for meetings, etc., as it allows many materials to be laid out and overlooked.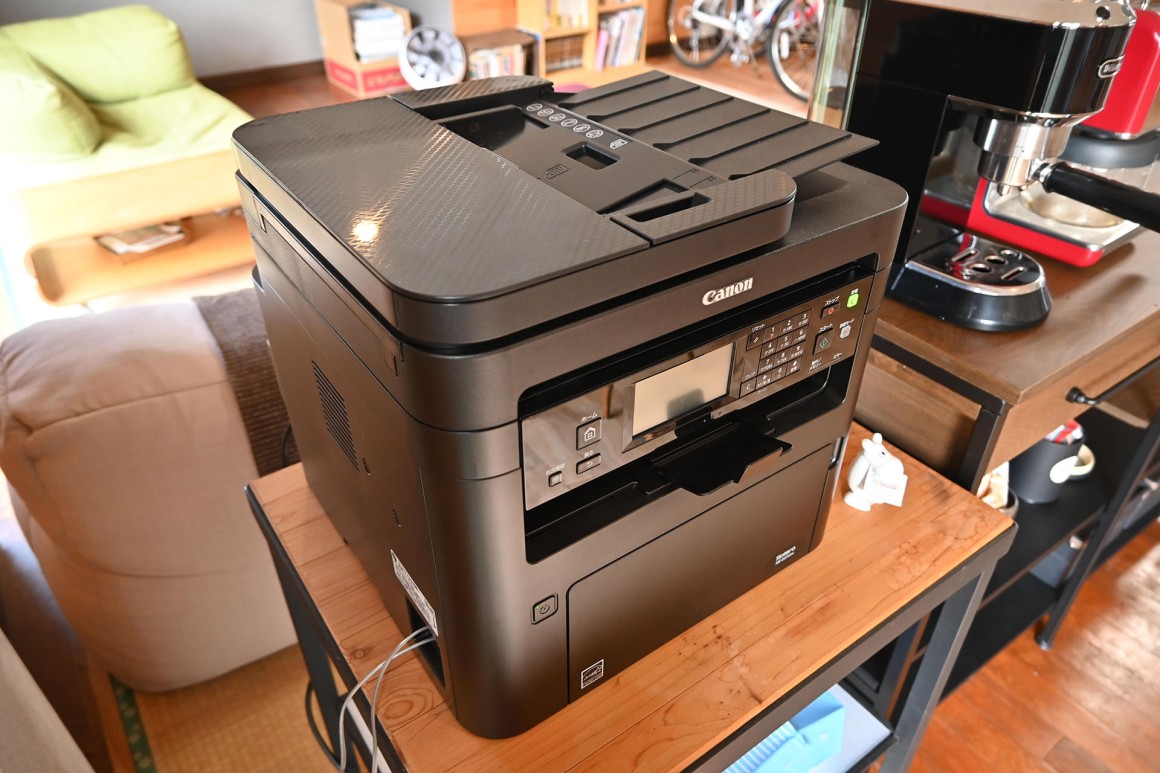 Photocopying and fax available
Don't worry if you need to perform analog tasks such as photocopying or faxing.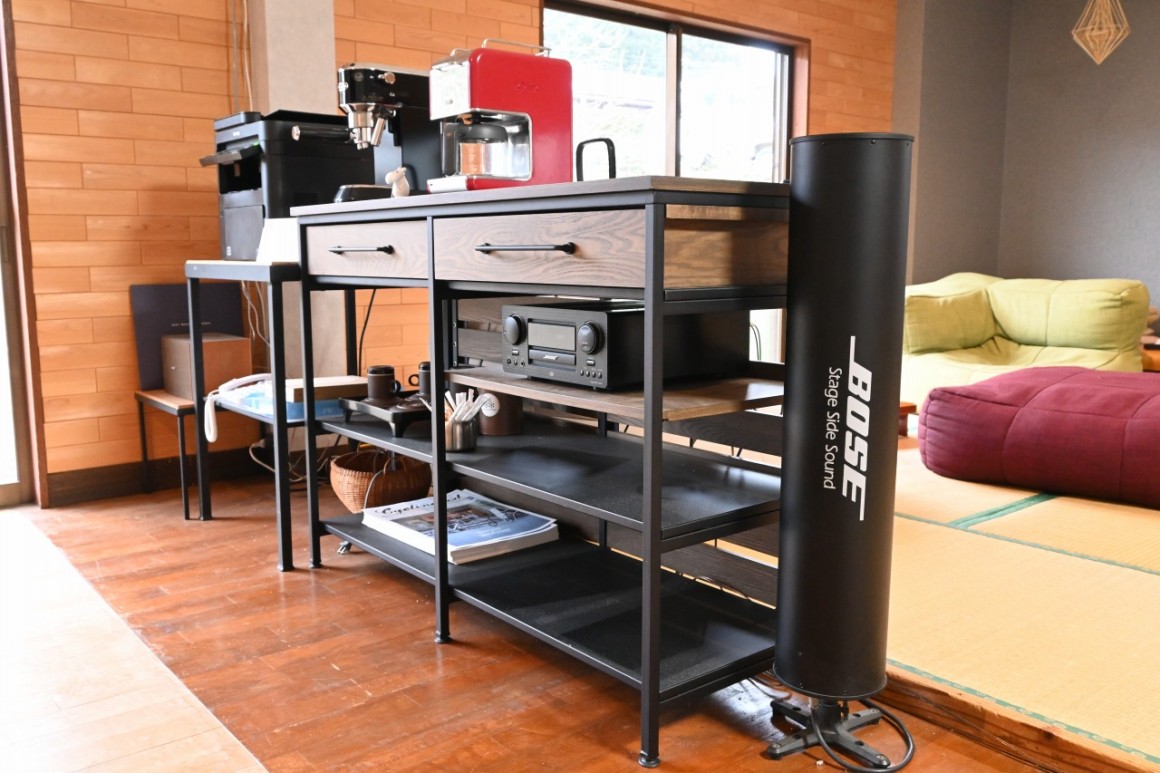 Take your time to take a break.
There is a BOSE audio system so you can enjoy your favorite tunes in good sound. There is also a De'Longhi coffee maker and espresso maker. Please relax with a cup of specialty coffee or espresso.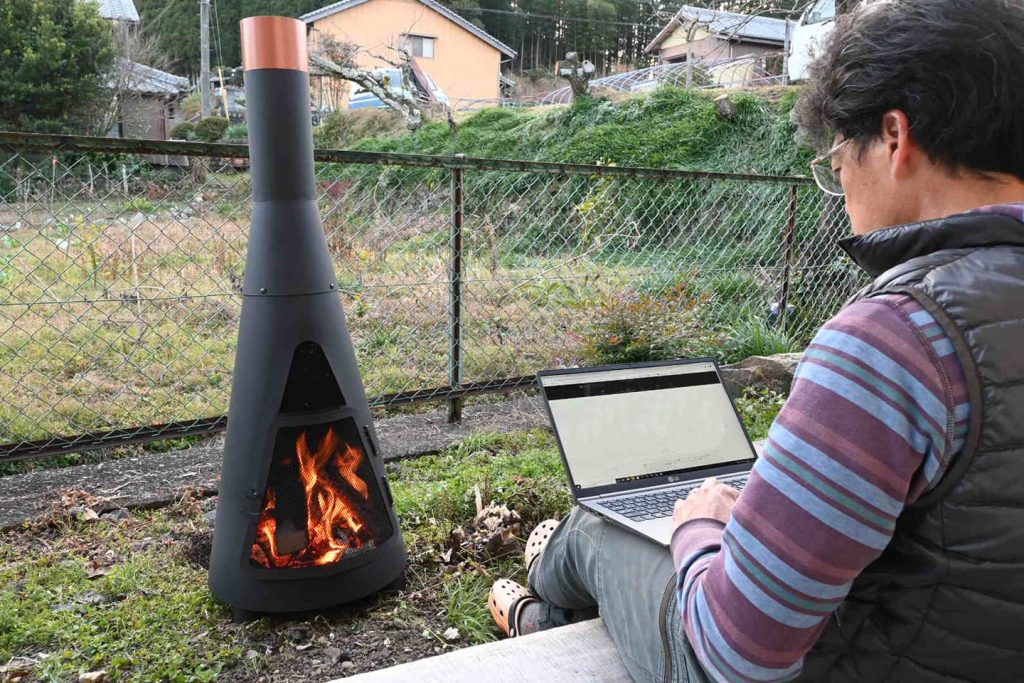 Outdoor bonfire
You can also work outdoors by the fire.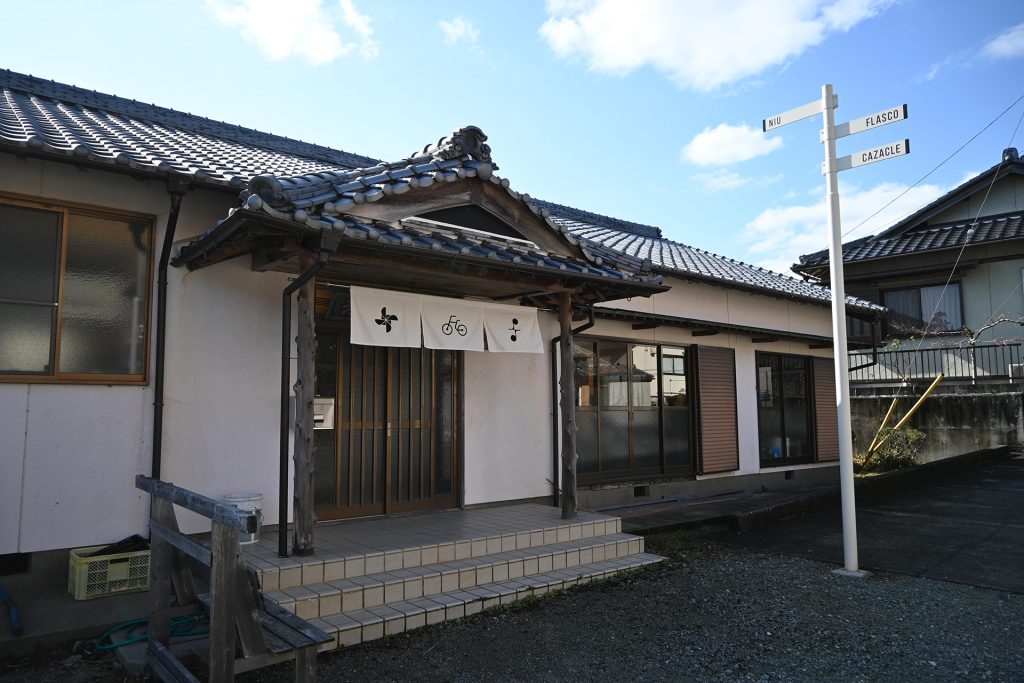 Former public bath converted into office space
It was once a public bath, but has been converted into an office. The white pole and white "goodwill" are our landmarks. Parking space for about 8 cars is available free of charge. Office users can enter and leave the building 24 hours a day (prior reservation is required).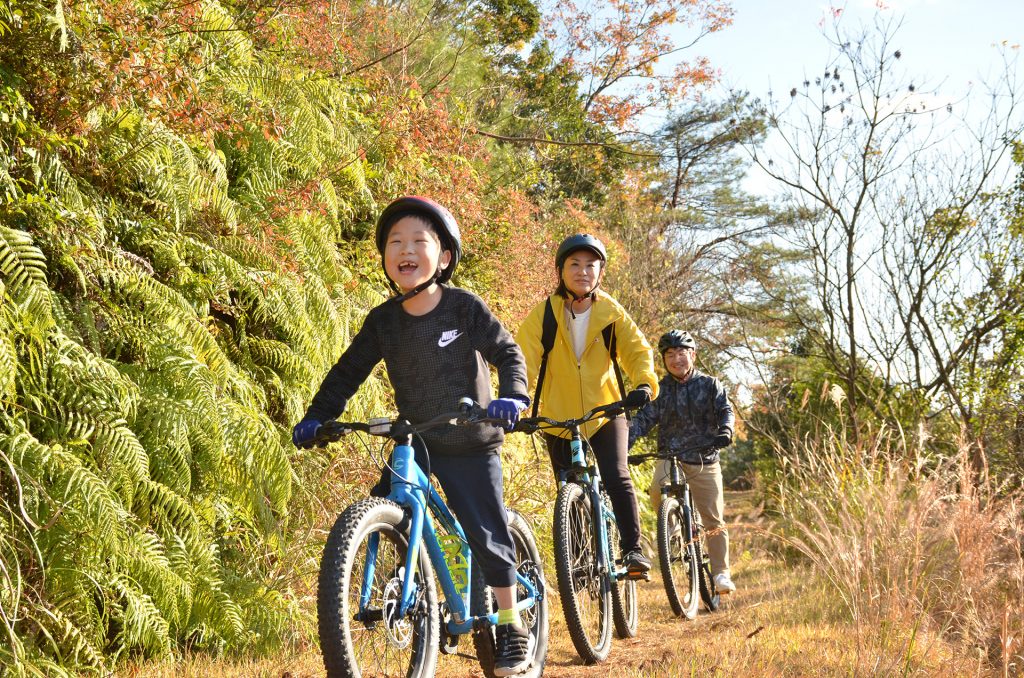 For children - parents and children - adults
We have a variety of bicycle activities for children, parents and children, and adults. Take the kids out for a mountain bike experience. Kids love the sensation of being in the wind in nature! Meanwhile, adults can get some work done (parents and children can participate together).
Main Facilities】・Fiber optic internet line, wi-fi connection for up to 48 devices, large 55-inch monitor (4K compatible), A4 monochrome laser printer, A3 color laser printer, multifunction copy/fax machine, micro-cut shredder, audio (BOSE 2.1ch surround sound system) System), large desks (for 4-6 persons, 1800*1800*1800 deep), 3 folding desks for meetings, set of office stationery (large punch, cutting machine, laminator, etc.), coffee machine (unlimited specialty coffee), espresso machine (espresso machine, etc.) maker, electric kettle (all-you-can-drink green tea and hojicha from Kawahara Tea), mobile hammock, fire pit, etc.
Facility Information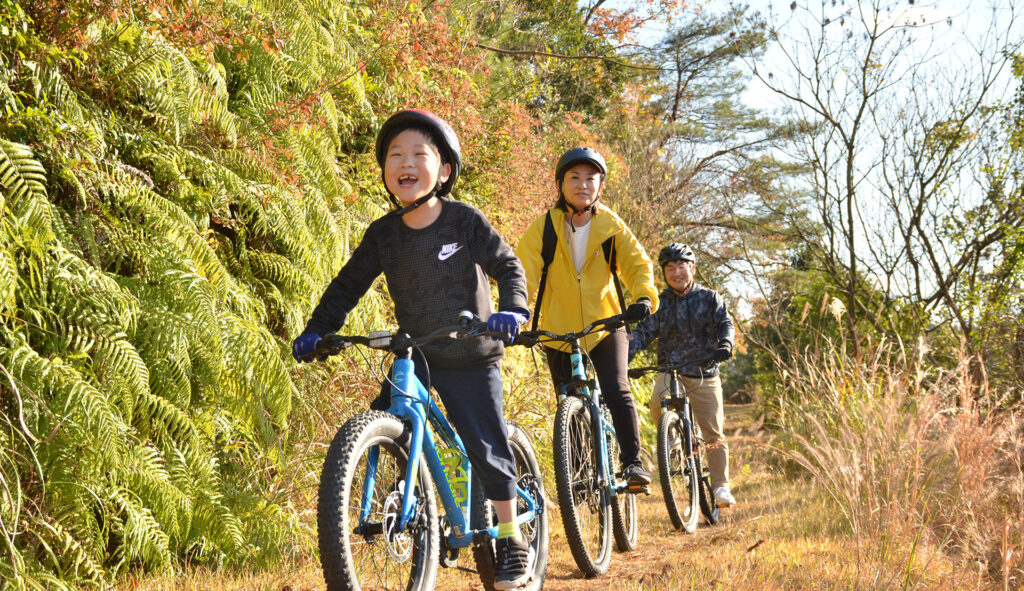 CAZACLE Cycling Station/Cyclist's Secret Lab "flasco"
Co-working space 5 minutes drive from Vison.
Location:
〒519-2211 1718-1 Nyu,Taki Town, Taki-gun, Mie
Phone number:0598-49-4800
Office Hours:9:00-17:00
parking lot:Free of charge (approx. 8 cars)
equipment
Access and local transportation
3 km from Seiwa-Taki IC
5 minutes drive from Vison