Ise-Shima National Park is known for its rare rias coastline in Japan. We held a three-day, two-night work vacation at NEMU RESORT, a hotel located within the grounds of Ise-Shima National Park. We will also discuss the SDGs, which an increasing number of companies have been actively addressing in recent years.
The Workcation Experiencer this time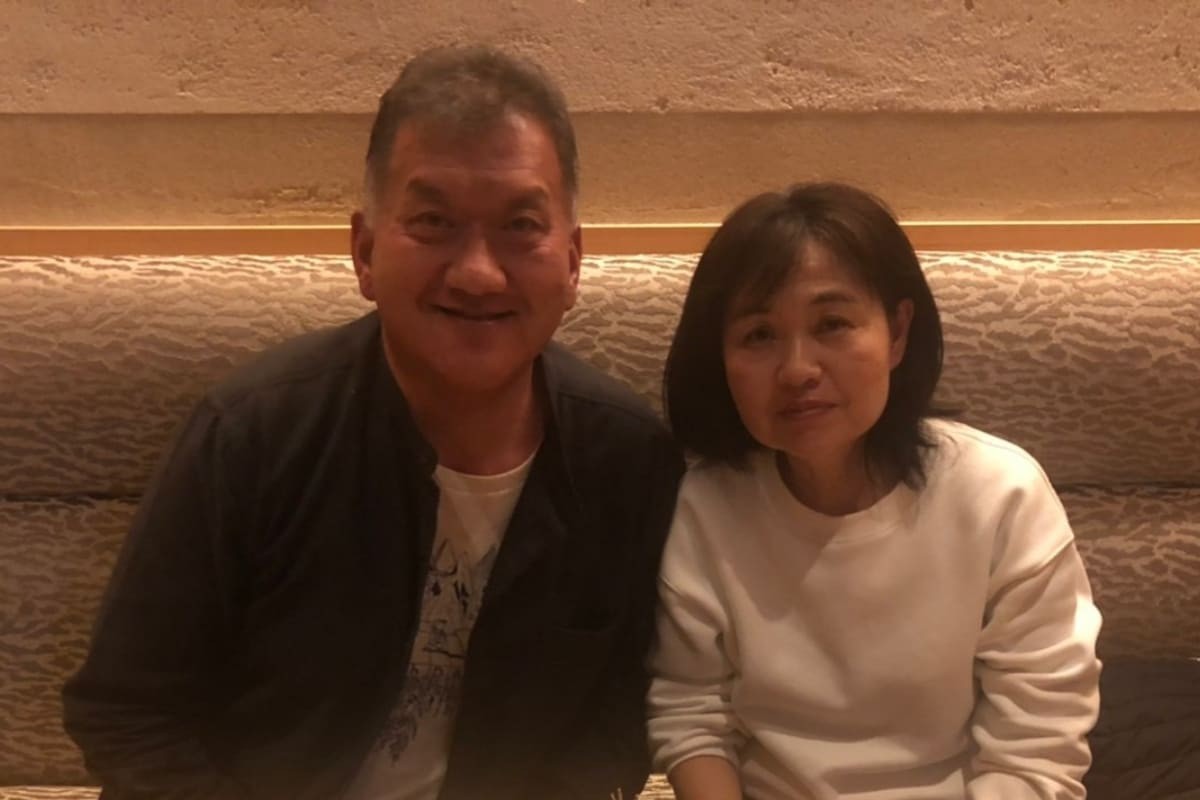 From left to right: Ken Kuroda and Misato. Ken belongs to a manufacturer that deals with down materials used in bedding and apparel, and is in charge of the "SDGs" business. In addition to activities and vacations, he would like to focus on developing business with companies in Shima City. In addition, we celebrated our 30th wedding anniversary this year, and the workcation was held at "NEMU RESORT," a place that holds fond memories for us as the place where we met.
[Day 1]Connecting companies, promoting SDGs initiatives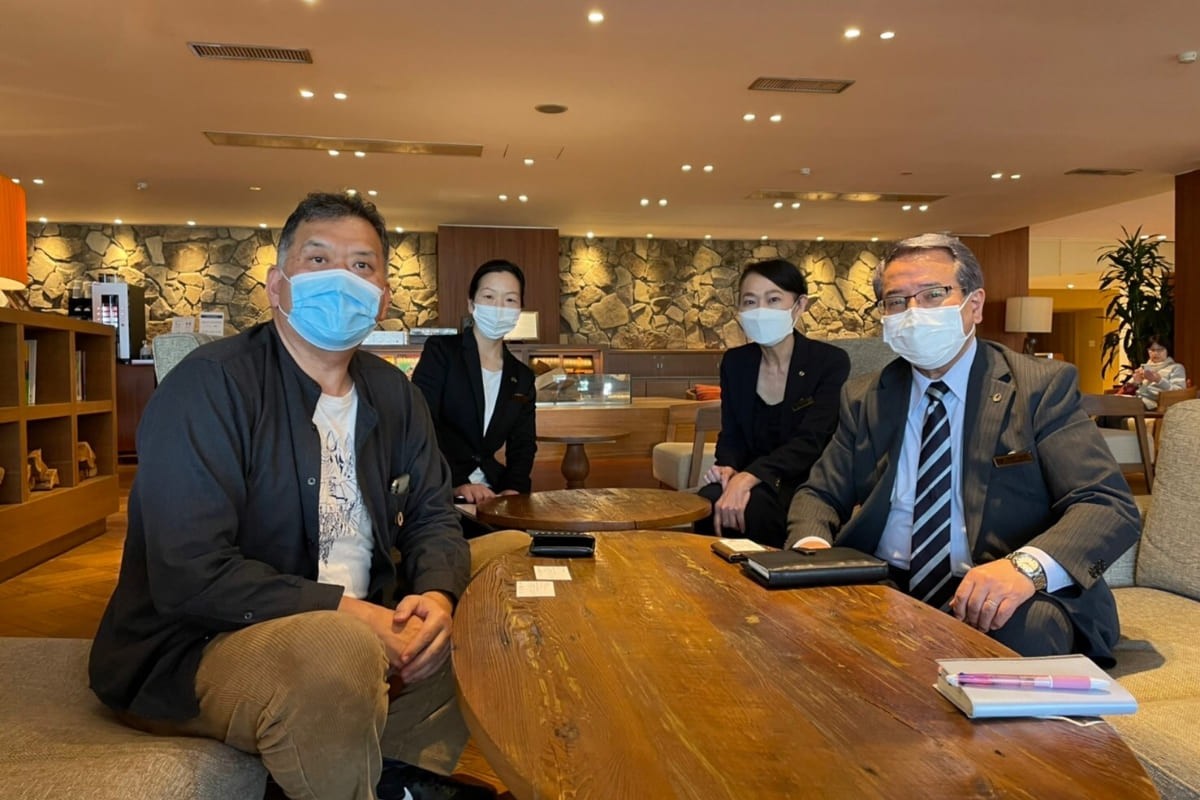 The first day started with a meeting with Mr. Soumei, the general manager of NEMU RESORT, and others to discuss SDG-related initiatives.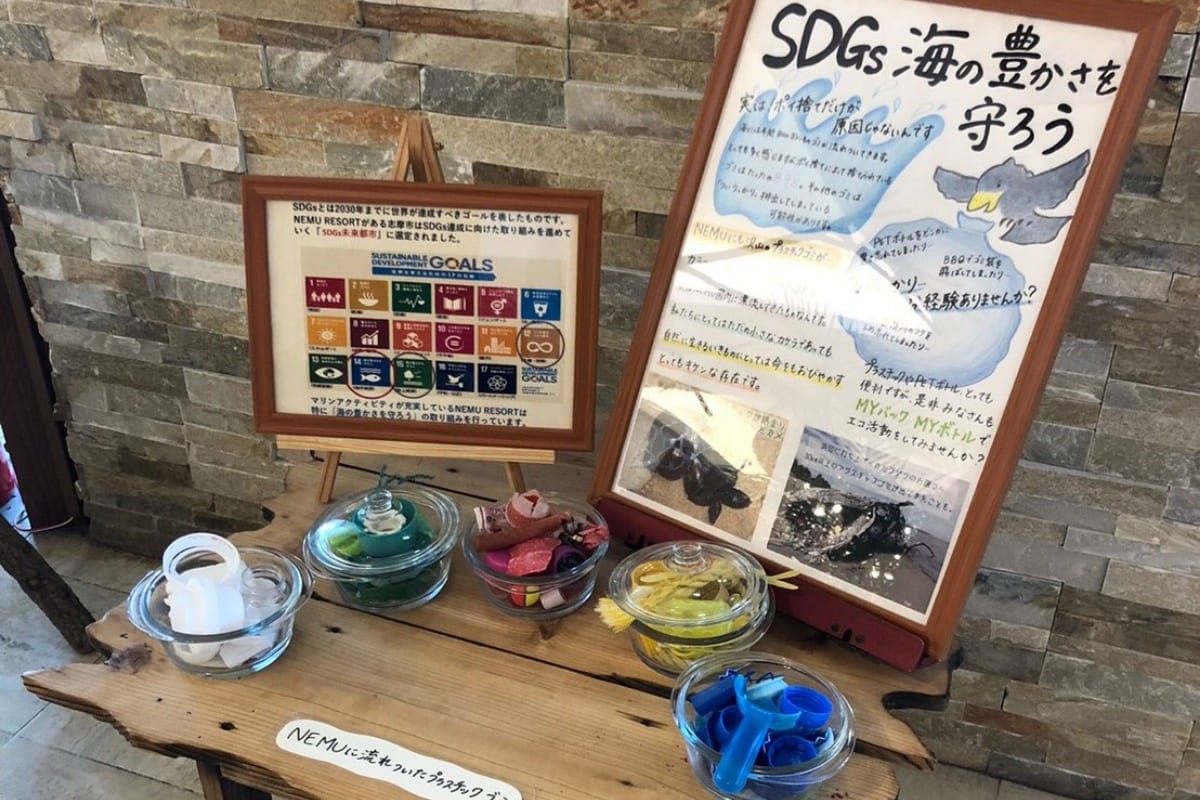 This is a joint project between REMARE, which operates an upcycle business for marine plastics, and NEMU RESORT. The trash actually washed up in the nearby ocean is reused and converted into artwork. The table stands on which they are placed are also created from drifting debris.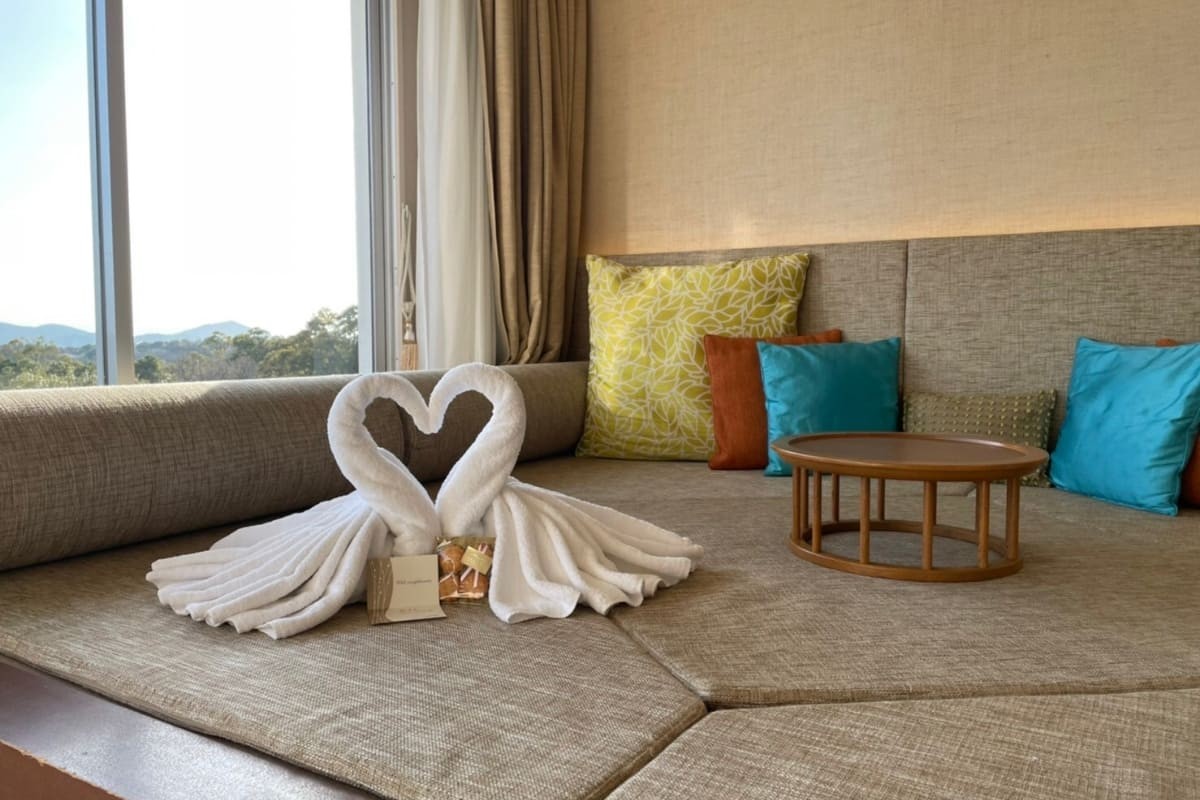 When we returned to our private room after the interview, we received a chic surprise from the hotel. A surprise objet d'art for Mr. and Mrs. Kuroda, who will celebrate their 30th wedding anniversary this year. A message card was also included, which was heartwarming.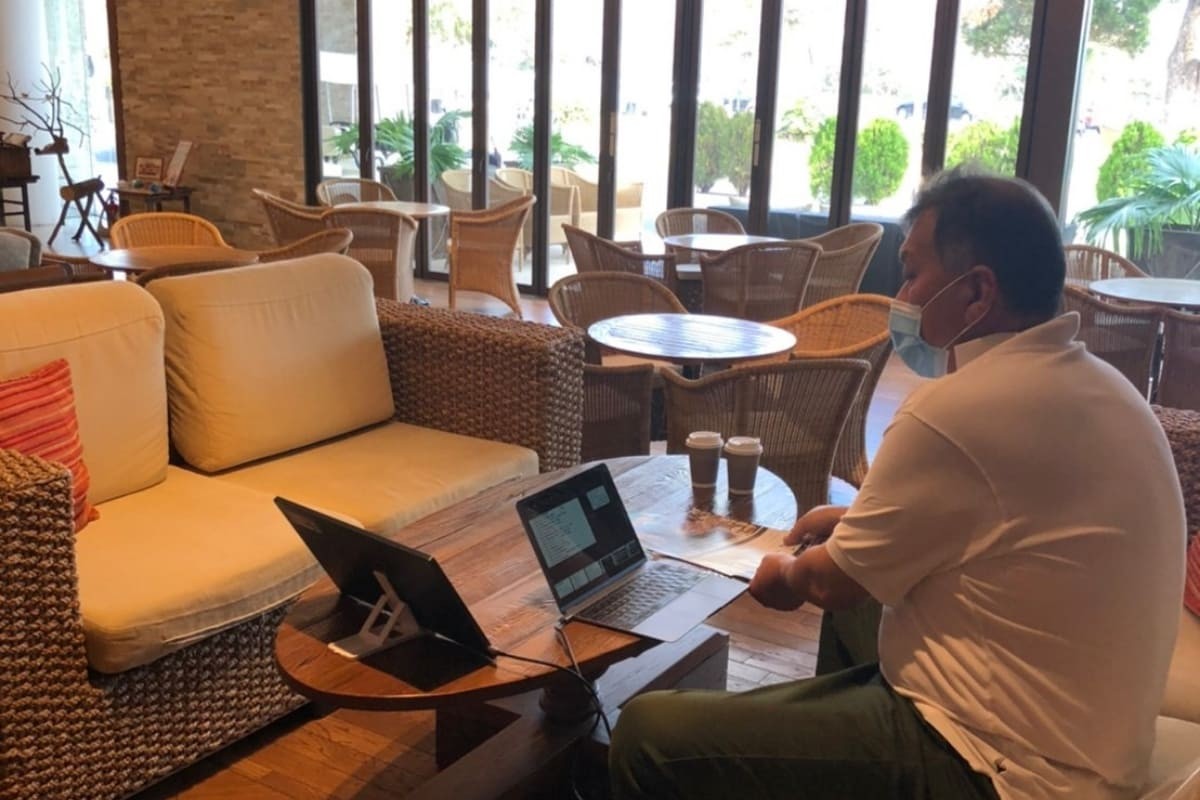 Afterwards, in the lobby, we were interviewed remotely by a local newspaper about the ongoing SDGs initiatives, and since the hotel has a Wi-Fi environment, plenty of seating, and a spacious room, we were not bothered by the voices of the guests around us.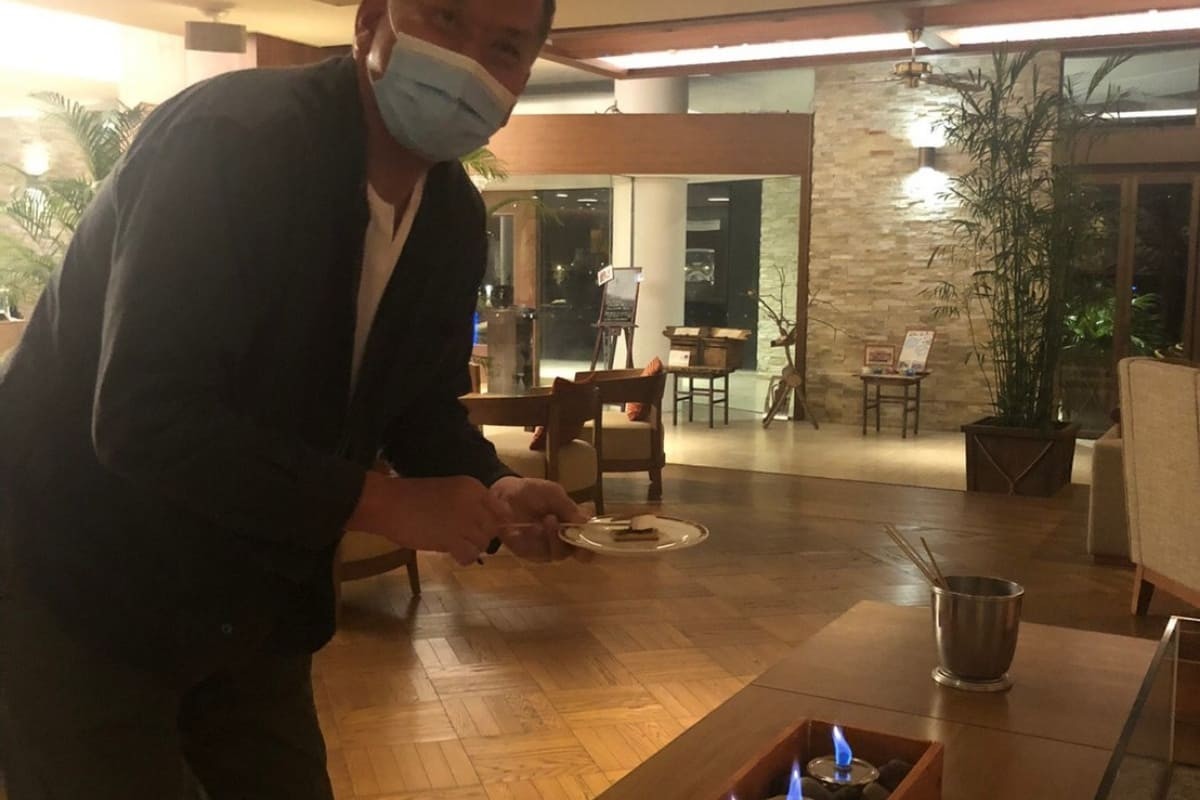 After dinner, we experienced the bonfire café. They both seemed quite pleased with the marshmallows they roasted for the first time, which tasted even better than they had imagined.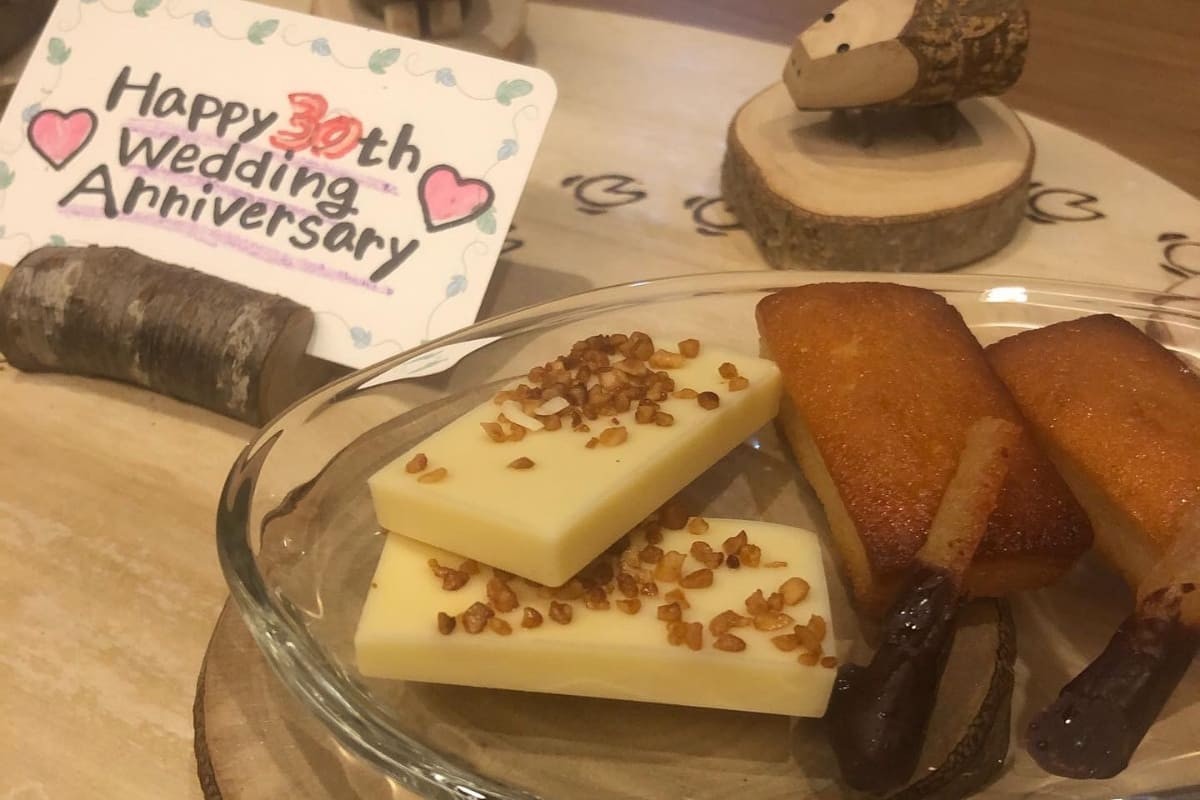 The hotel also presented them with an anniversary cake.
[Day 2] Imagination Generated by Experiencing Activities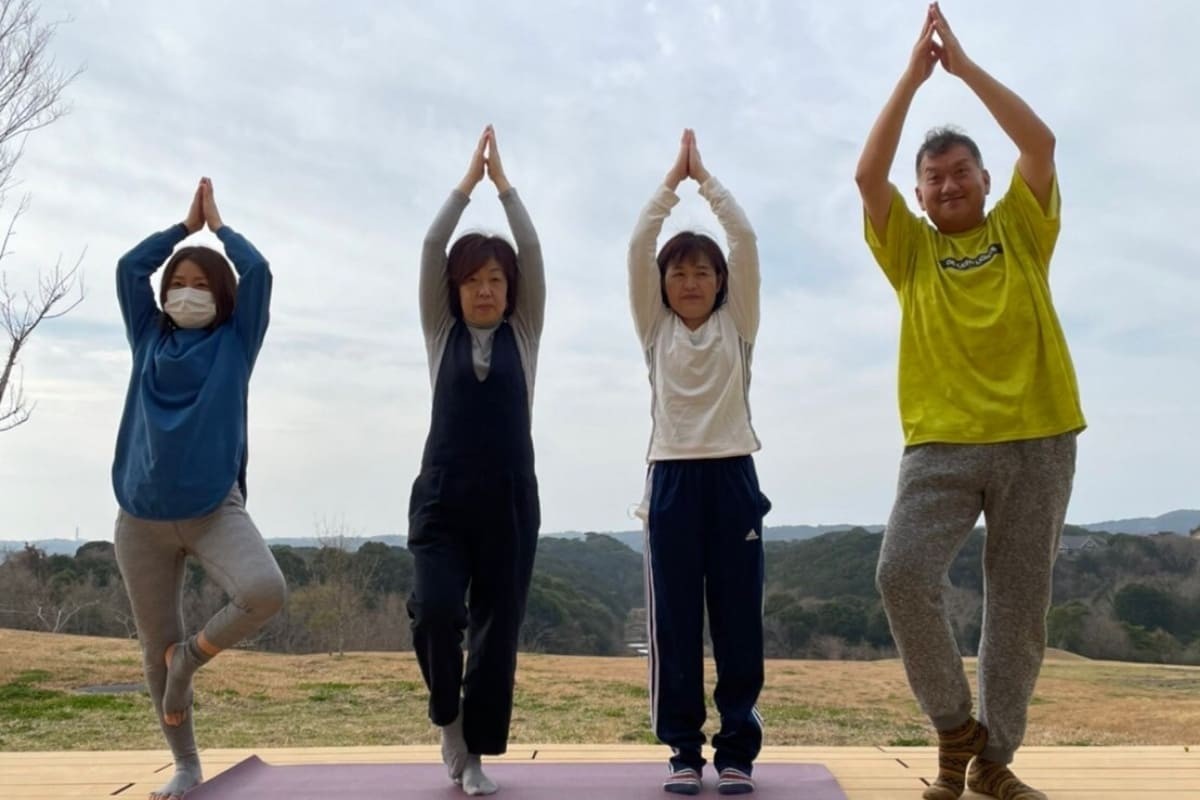 The morning of the second day started with morning Rela (yoga program). There is space for use indoors, but I recommend going outdoors when the weather is nice. There happened to be an acquaintance there, so the four of us did yoga poses together. You can refresh your body and mind in the morning.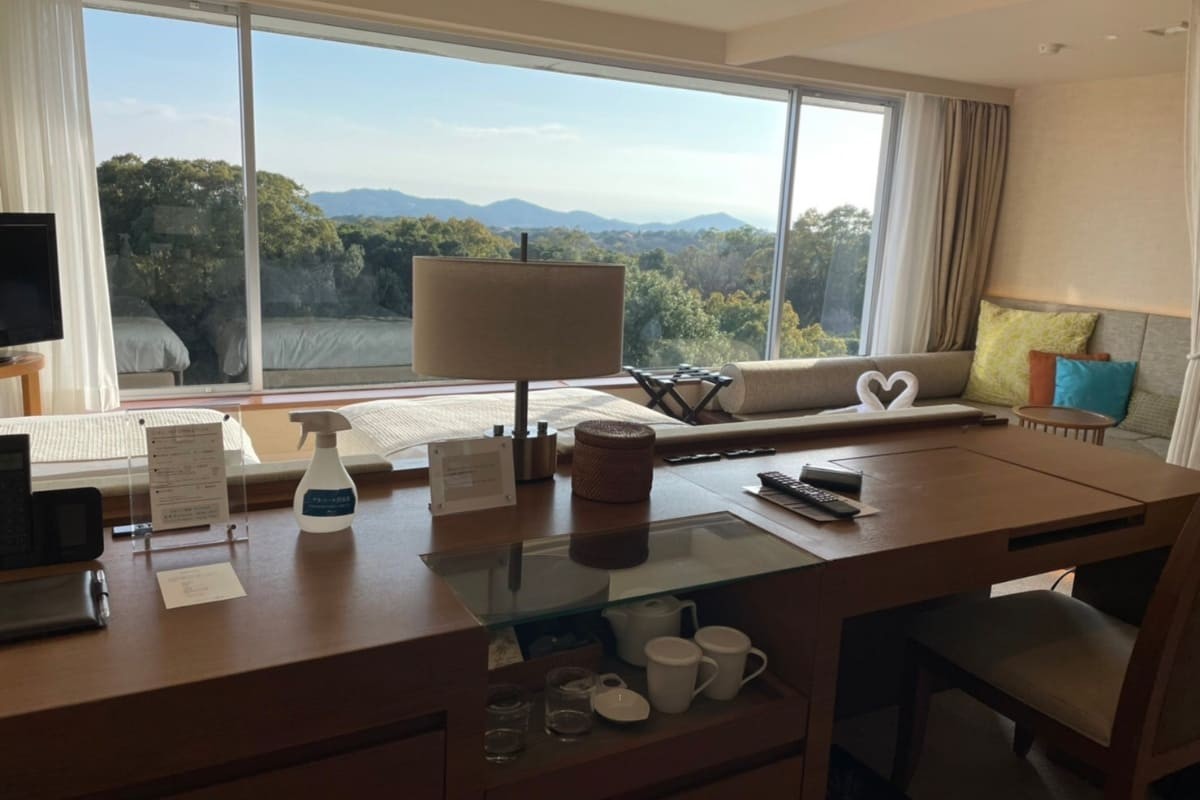 Afterwards, I returned to my private room to do some paperwork, including emails. In addition to the great view, a spacious desk is available.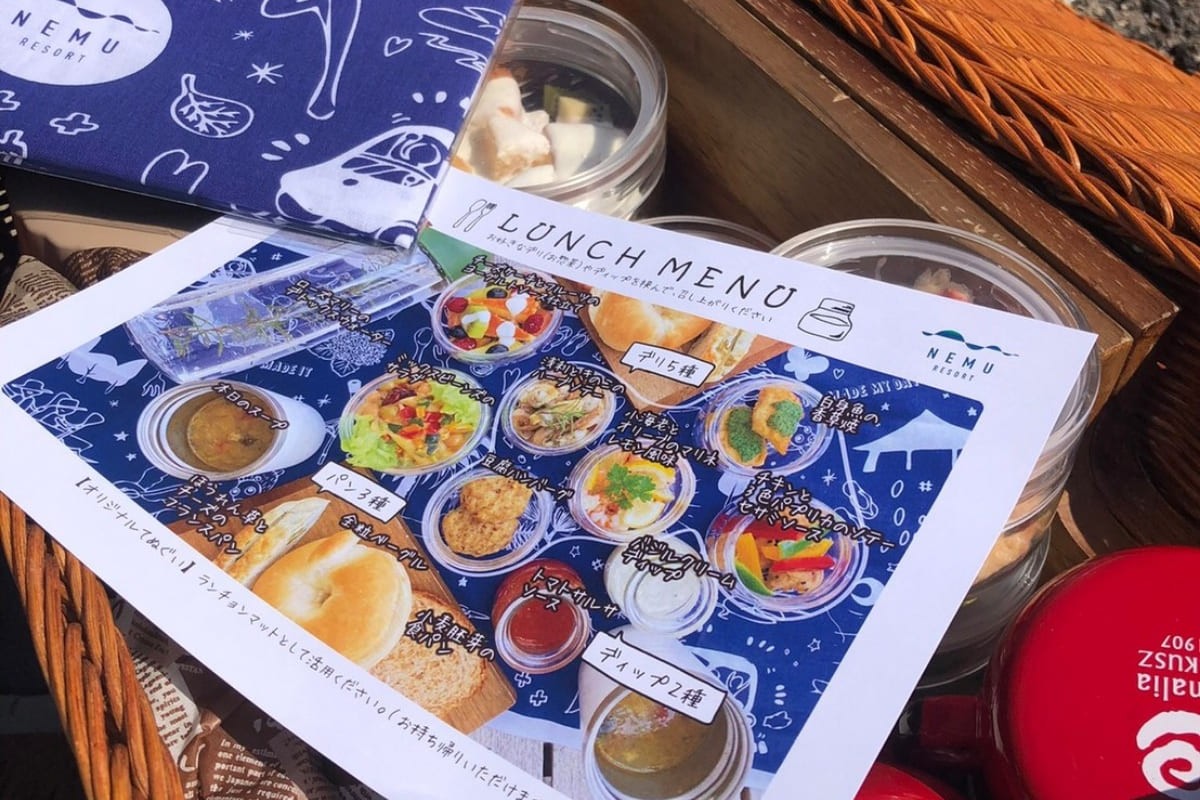 When you start to get hungry, a picnic lunch set is on standby. Bagels and deli items are the base, and can be customized from dozens of choices, including tomato sauce, cream ketchup, hamburgers, white meat, and more.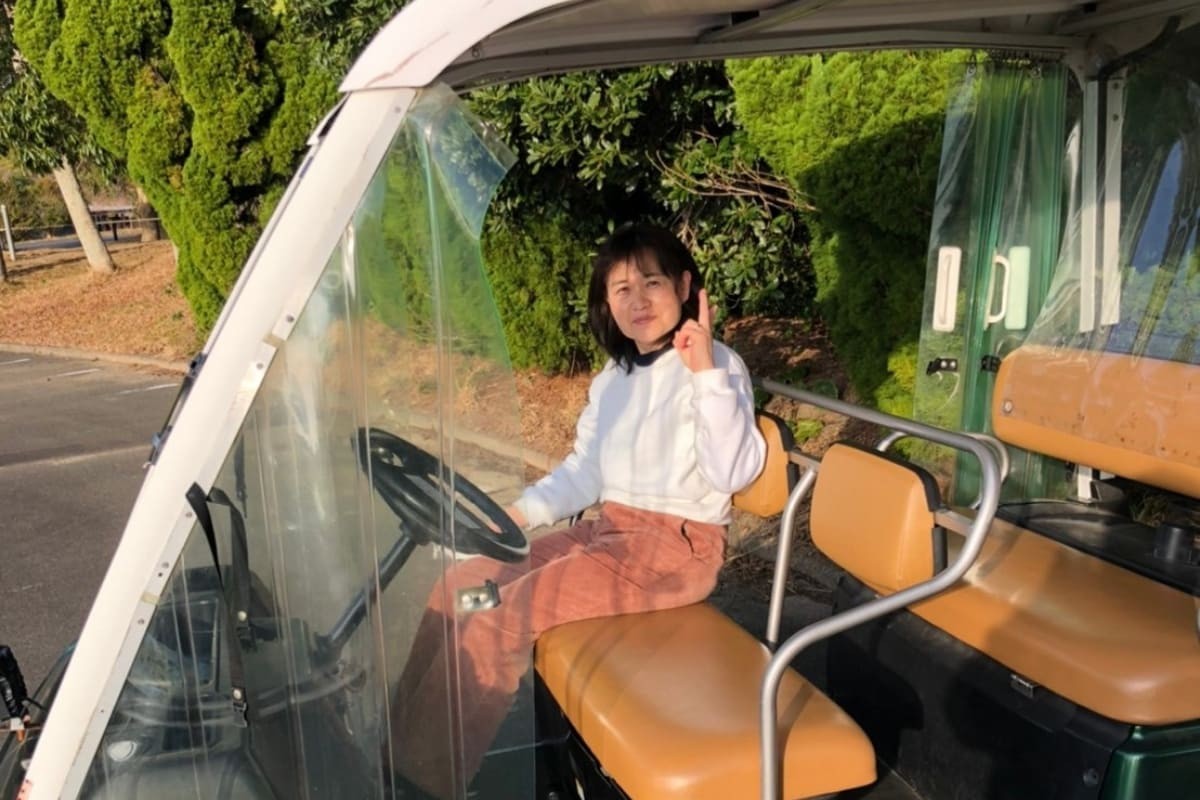 The grounds of "NEMU RESORT" are quite vast, so we use round cars to get around. The open space, with no windows, makes it feel like an attraction and encourages conversation. Ken said, "It's been a while since we had a picnic together, so it was a lot of fun.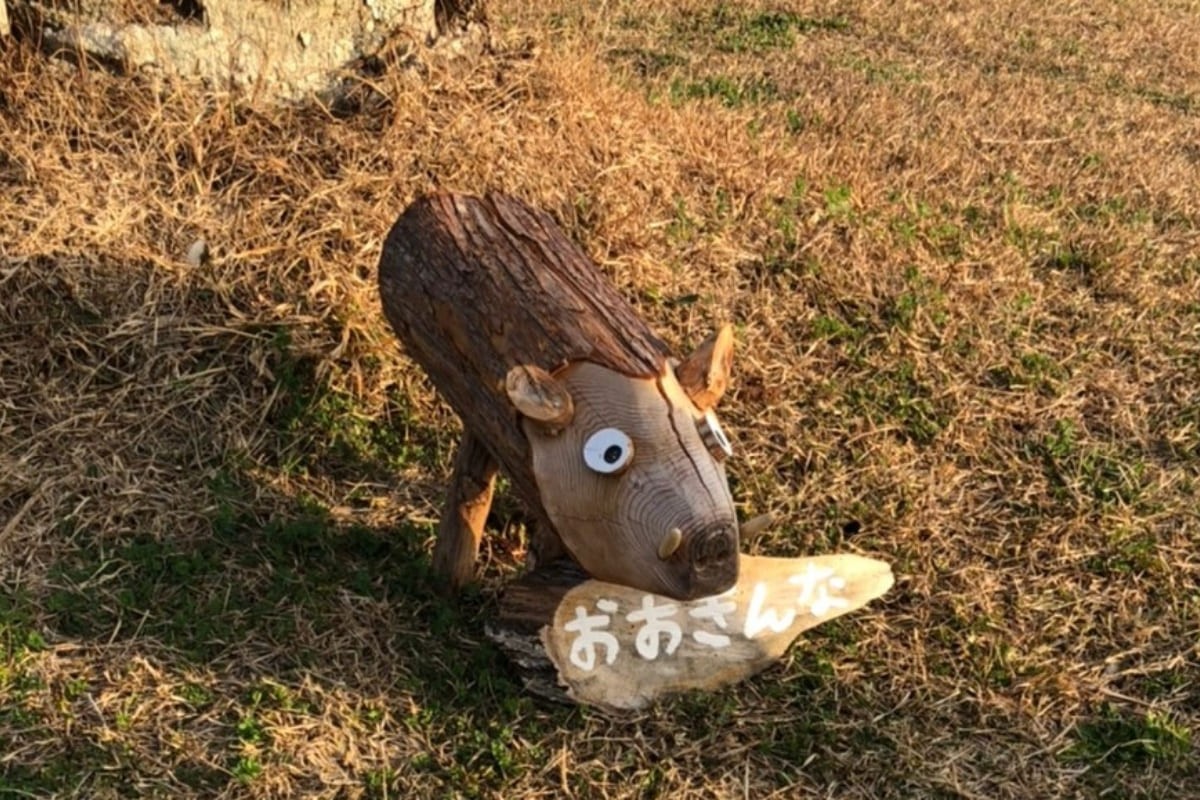 After spending three to four hours in private time, Ken responded to a newspaper interview. After that, we had another meeting with "NEMU RESORT". It was a meaningful time for us to summarize our findings, feelings, and reflections from this workcation.

This is the end of the second day.
[Day 3]Work style in an open space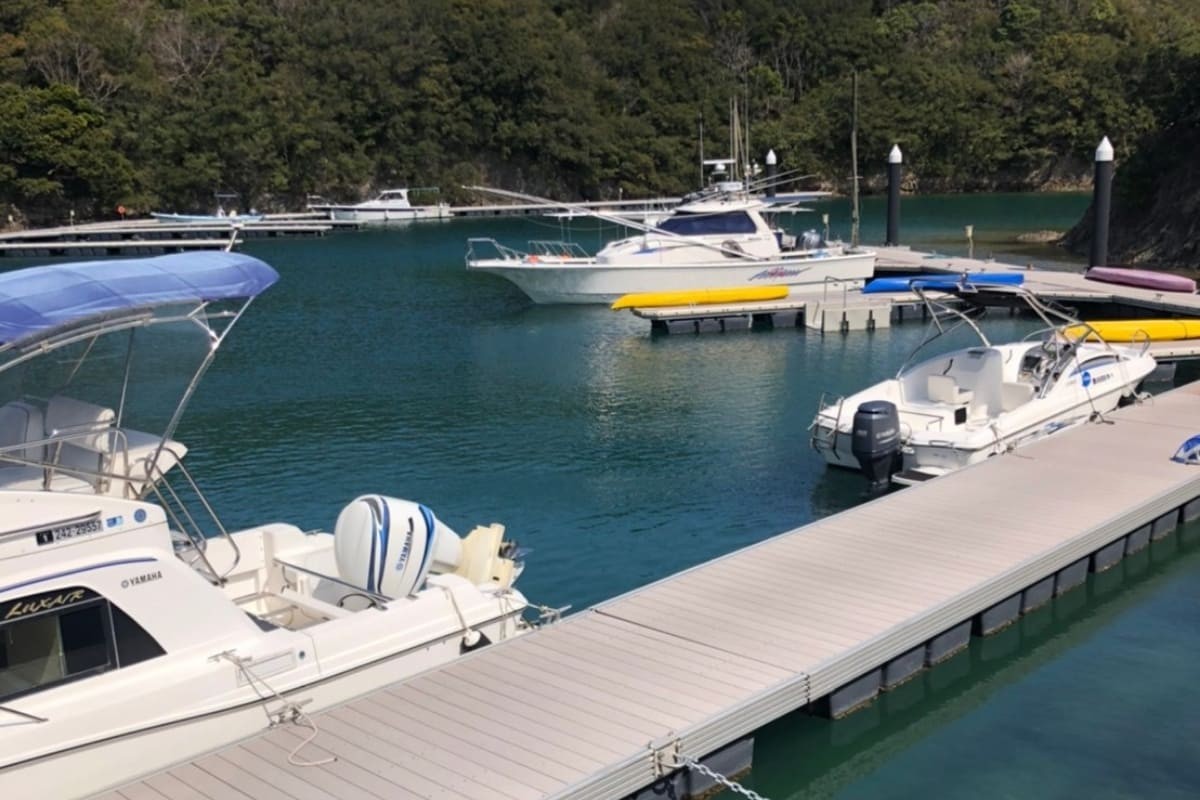 Day 3, like Day 2, began with a yoga experience, followed by an online meeting, hosted by Ken, who organizes SDG study groups and disseminates them around the country. Ken said it was a "supreme time," partly because he was transmitting from a different outdoor desk than usual.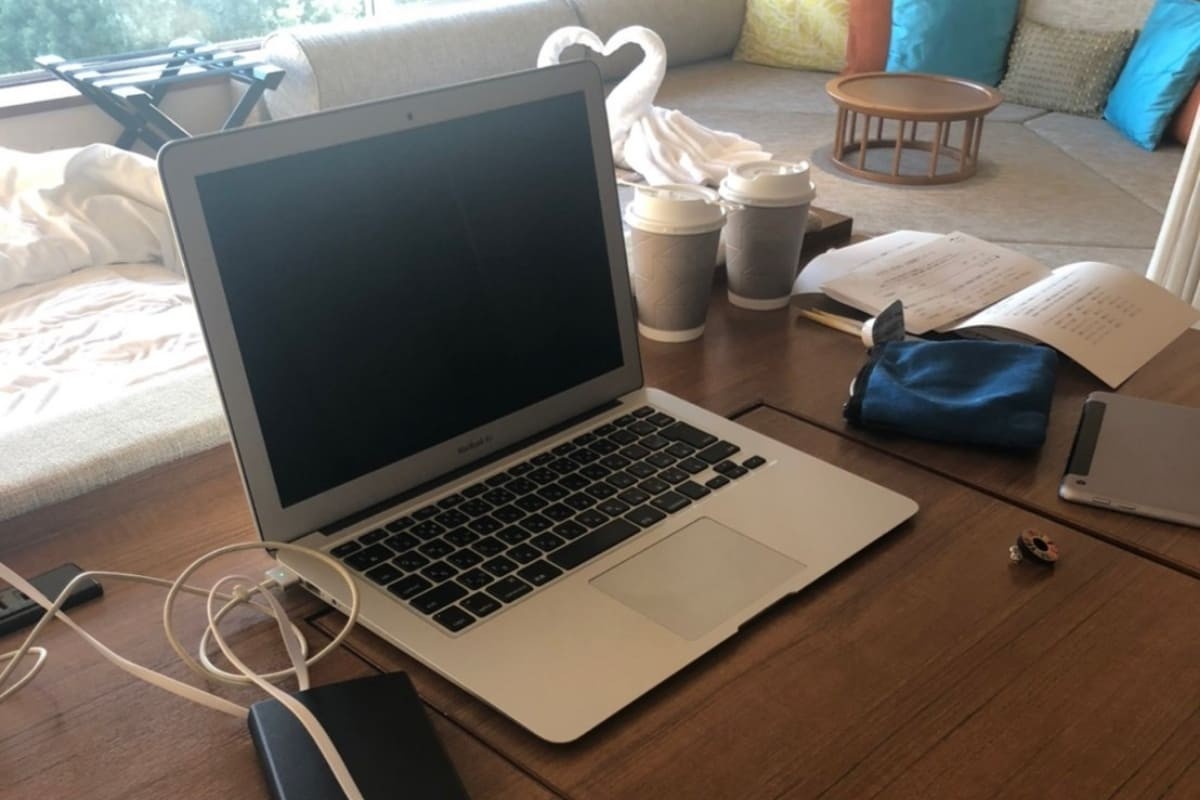 Afterwards, online meetings continued in private rooms and in the lobby.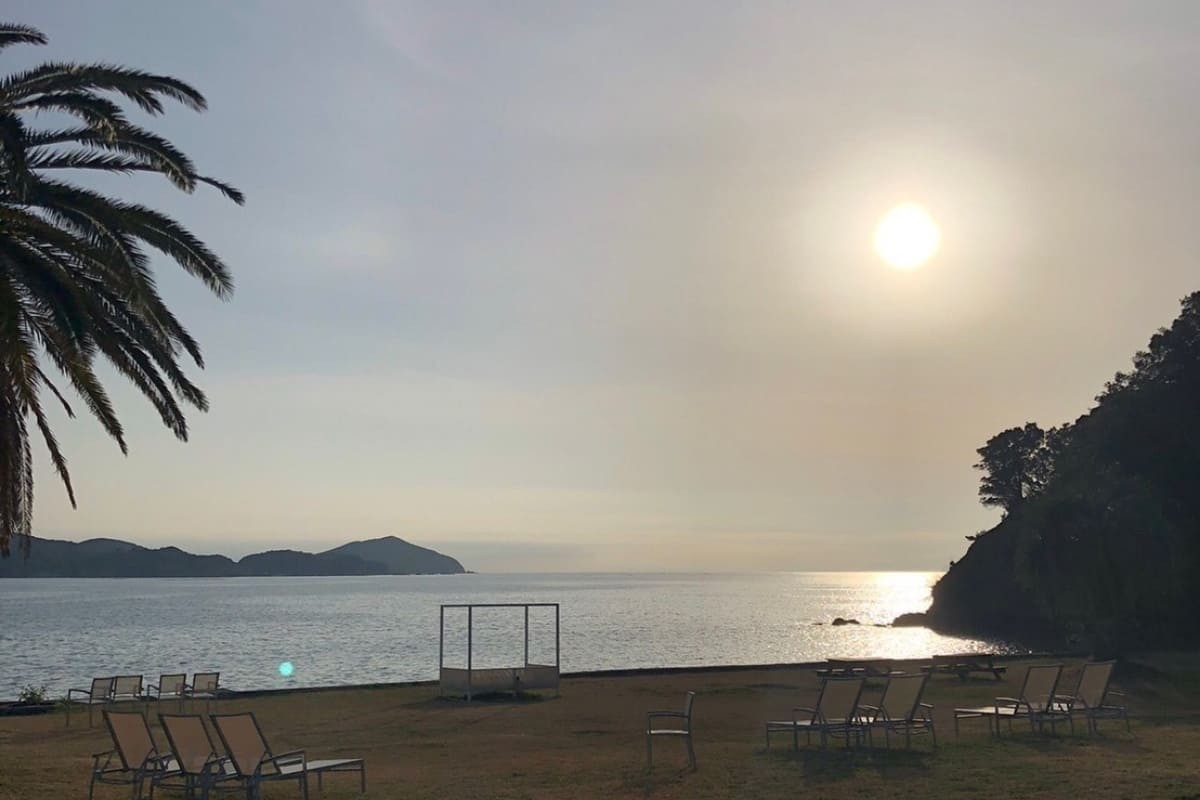 In no time at all, the sun went down and the 3-day/2-night work vacation came to an end.

I felt that "a change in location changes the way we think, and new discoveries and mechanisms emerge. I also think that workcations are efficient because you make time not only for work, but also for relaxation. Also, I would like to thank everyone at the hotel for the special opportunity to commemorate the couple's 30th anniversary this year," said Ken and Misato.

Workcations at "NEMU RESORT" are different for everyone. Why don't you find your own way to enjoy your vacation at NEMU RESORT?
[Example of how to spend the day]
[Day 1]
16:00 Meet with Mr. Soumei, General Manager of "NEMU RESORT"
16:30 Explore outdoor working space by land car
17:30 Interview with local newspaper (remote)
18:00 Dinner
20:00 Fire pit cafe
[Day 2]
7:00 Morning Rela (yoga program)
8:00 Breakfast
9:30 Check schedule, check email
12:00 Picnic lunch using land car
15:00 Newspaper interview (remote)
18:00 Dinner
19:30 Meet with "NEMU RESORT" staff
20:00 Bonfire Cafe
21:00 Review
[Day 3]
7:00 Morning Rela (yoga program)
9:30 SDGs study session at ZOOM host for nationwide dissemination
11:00 Meeting
12:30 Meeting with "NEMU RESORT" staff
13:00 Lobby work (preparation of materials), lunch
14:00 ZOOM meeting
16:00 Meeting
16:30 End of workation
[Facilities]
NEMU RESORT
2692-3, Sakoshi, Hamashima-cho, Shima, Mie 517-0403, Japan
tel:0599-52-1211