When you think of Shima City in Mie Prefecture, you may associate it with attractions such as "Shima Spain Village" and "Ago Bay," which is known for its rias coastline. You can play or just relax. You can spend a relaxing time. It is a perfect area for a work vacation.

The hotel "NEMU RESORT," located in such an area, is the stage for this project. Located in the Ise-Shima National Park surrounded by the sea and nature, there are many ways to enjoy the expansive grounds.
The Workcation Experiencer this time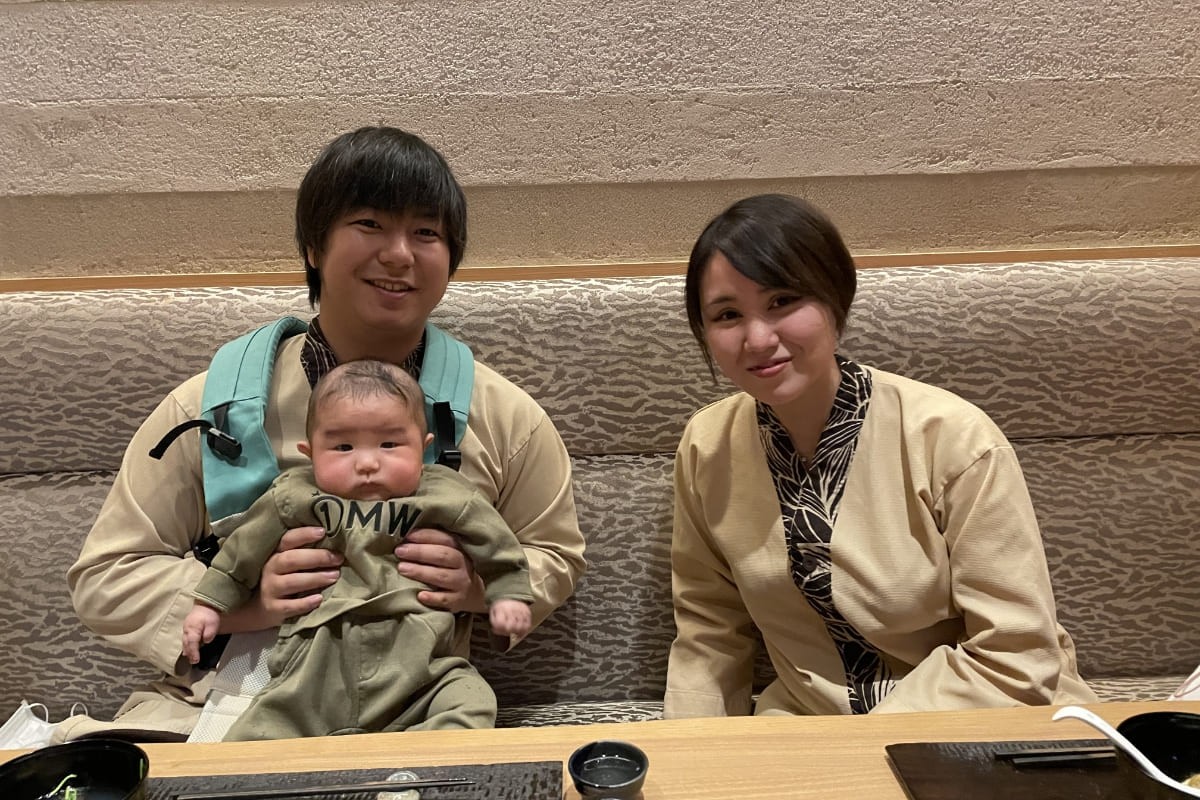 This time, we will be joined by the Kawano family, who will be experiencing a work vacation. Kota, who is teleworking, Ryoko, who is on childcare leave, and their child joined us.

Kota lives in Shima City, which was a deciding factor in his choice of work location. Kota said, "After living in the Kanto area for a few years, I suddenly became interested in my hometown. It was the right time for me to take a fresh look at it," said Kota.

Here is an introduction to his 4-day/3-night vacation experience.
[Day 1: Spending time in a spacious and relaxing atmosphere.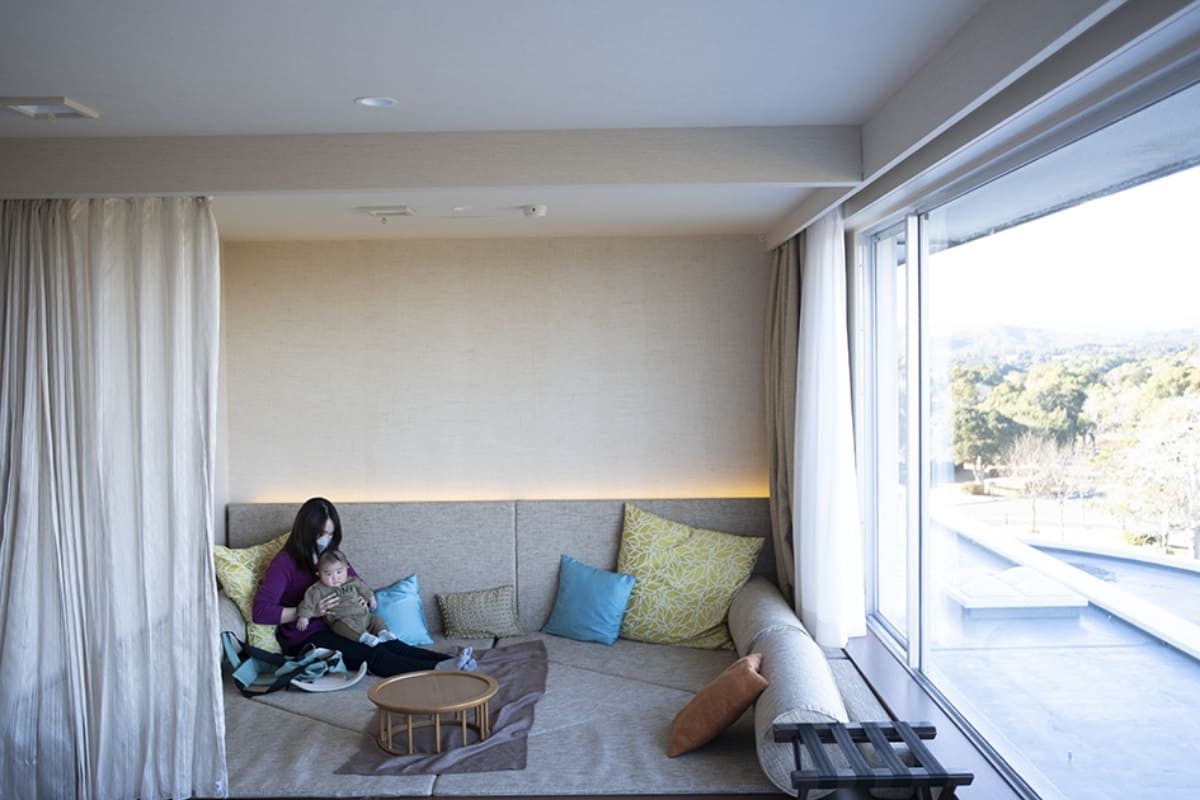 On the first day, we checked into the hotel in the evening. The private room you will be staying in is an open space of 46.8 square meters (about 28 tatami mats). This deluxe type comes with a relaxing sofa, perfect for families with children.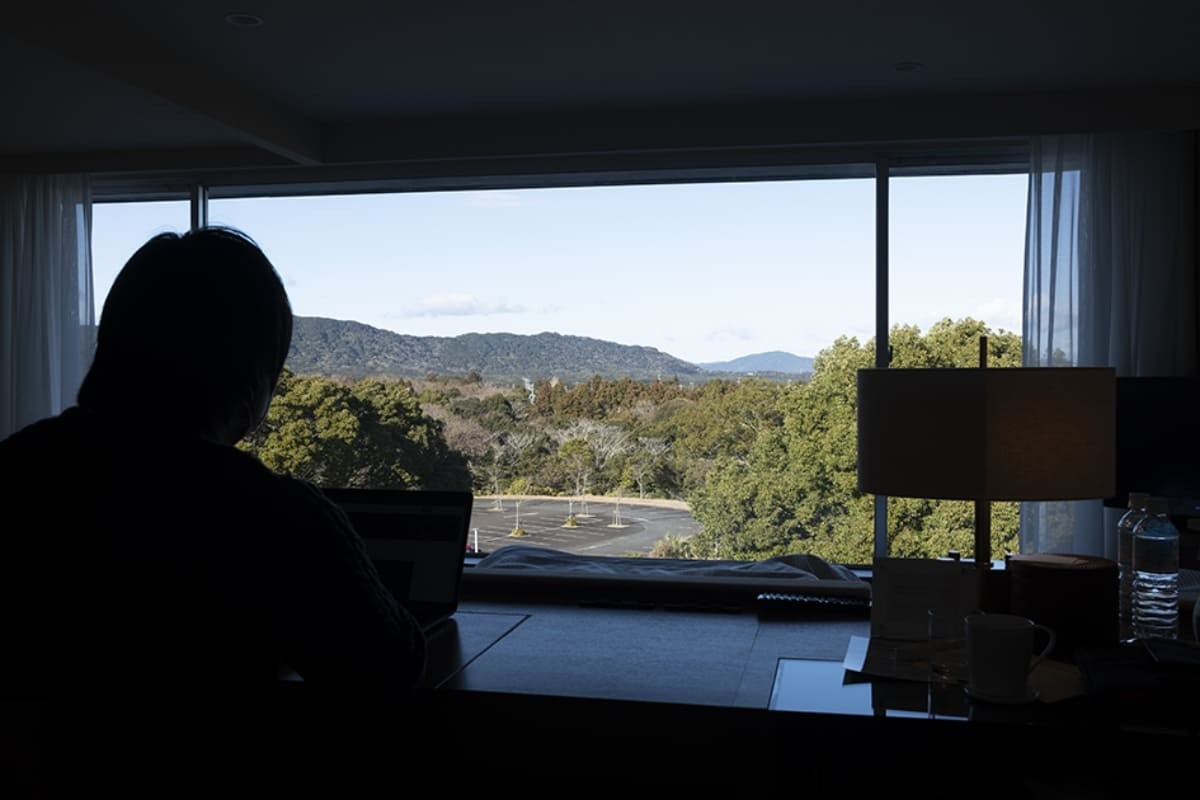 And when you enter the room, you will see the great nature of the national park all over the large window glass. You can't help but let out a "Oh! You can work at your desk while looking out over the scenic view. Kota immediately opens his computer and works hard on creating documents.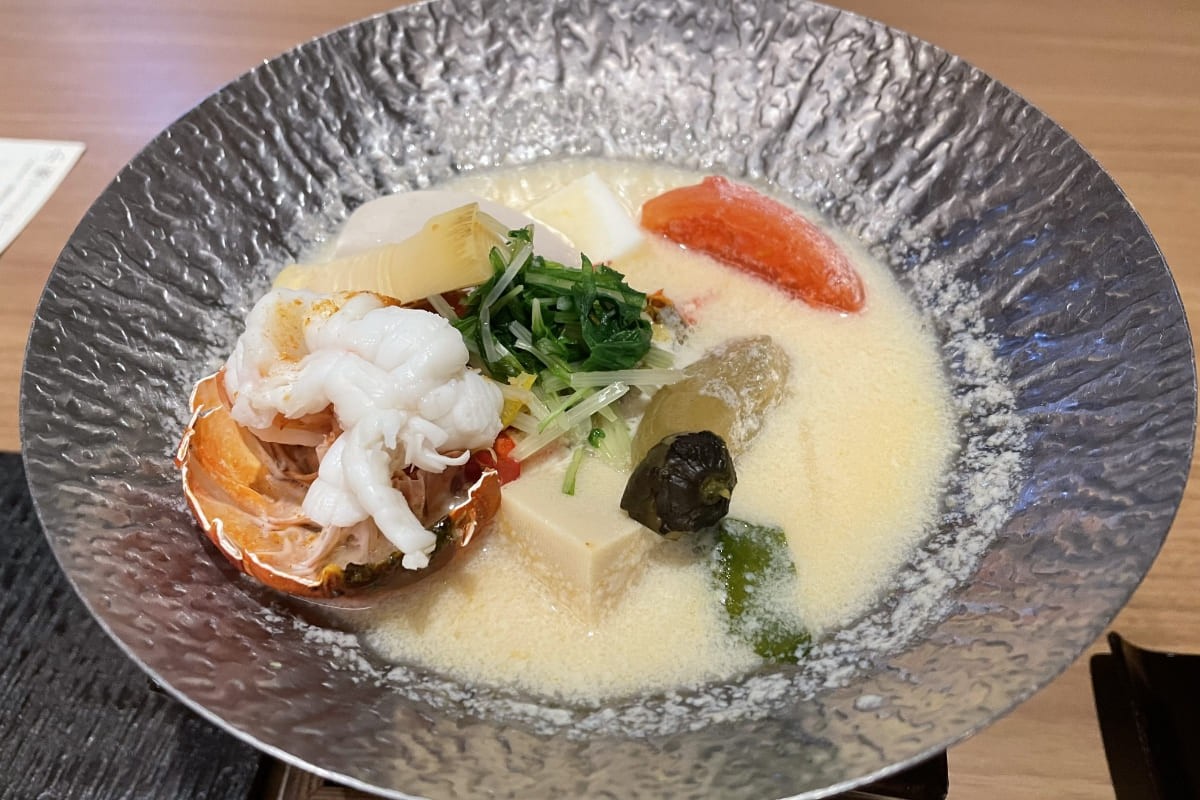 The sun has set and it is time for dinner. We enjoy a course meal including Ise lobster, an ingredient that Mie Prefecture is proud of. Starting with appetizers, the menu includes Ise chicken soup, sashimi using seasonal fish, soy milk hot pot with Ise lobster, tender simmered Ise healthy pork, and more. All are exceptional. You can feel the high quality of food in Mie Prefecture.
[Day 2] Make the most of your morning time! A yoga experience for women.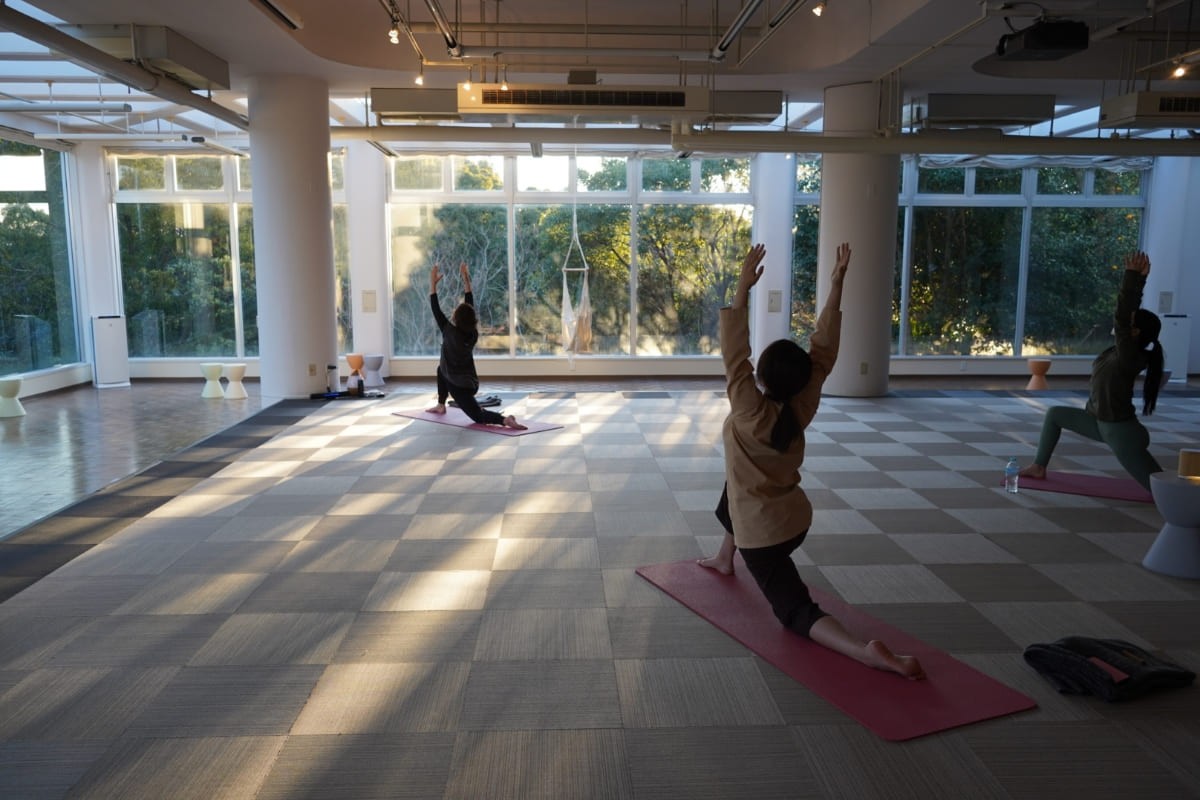 The morning of the second day starts with a yoga experience. Yoga is the perfect way to wake up in the morning and refresh your body and mind. Ryoko says, "Even if you are a beginner, we recommend you to try yoga with an instructor so that you can do it casually. The yoga terrace is set up outdoors, depending on the weather and temperature, so it is also a must-see. Not only in the morning, but also at sunset, when you can enjoy the view of the setting sun.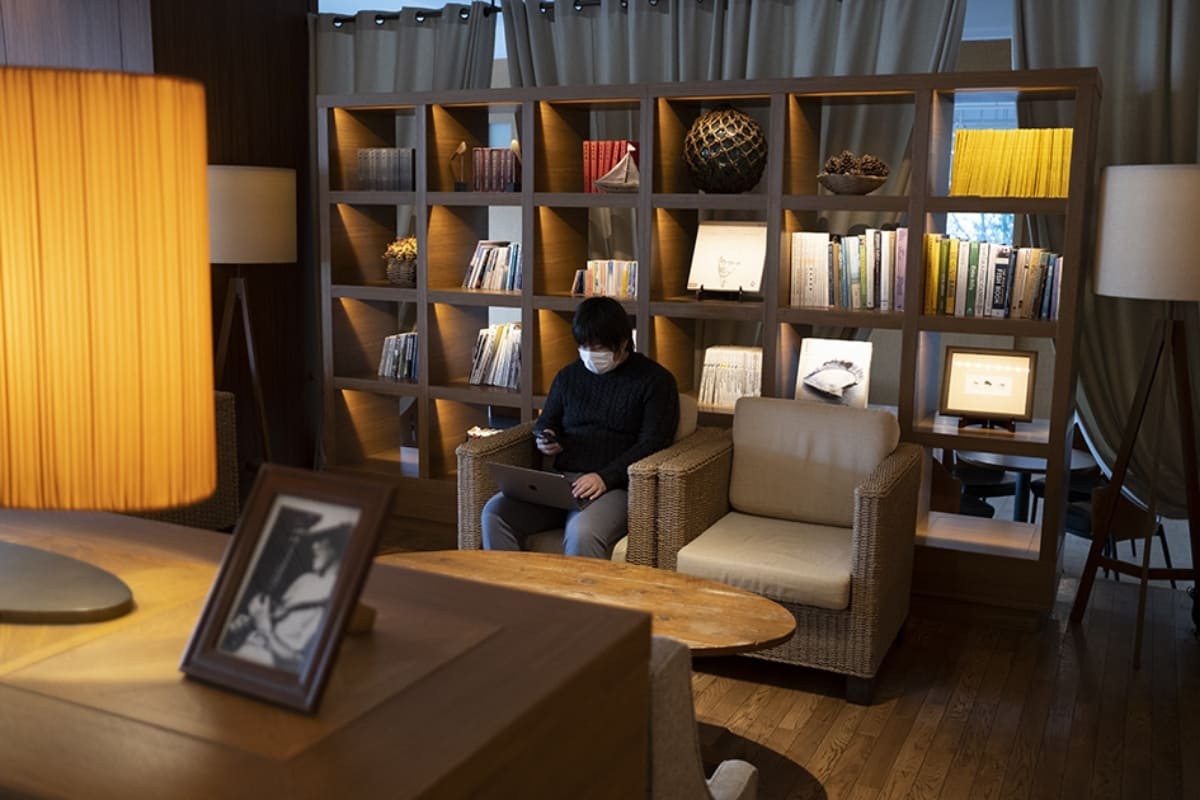 Kota is having a meeting in the lobby lounge. The spacious lounge is lined with a variety of vinyl records and books on nature and plants that will help you learn more about Iseshima. 3- to 4-seat sofas are plentiful, so even those with children can use the lounge comfortably.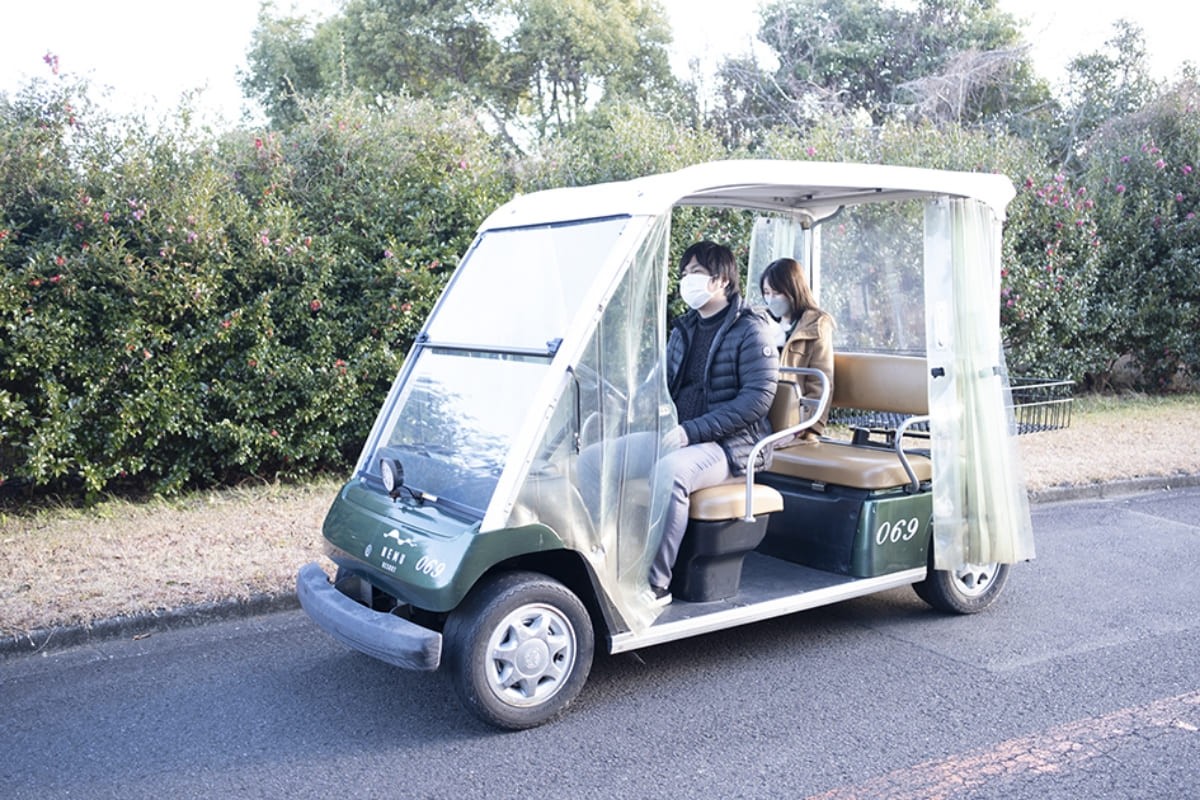 Step outside for a distraction. The grounds are quite large, so we used a land car to get around. Kota says, "It's a little different from taking a walk, and I recommend it because it feels a little like a drive.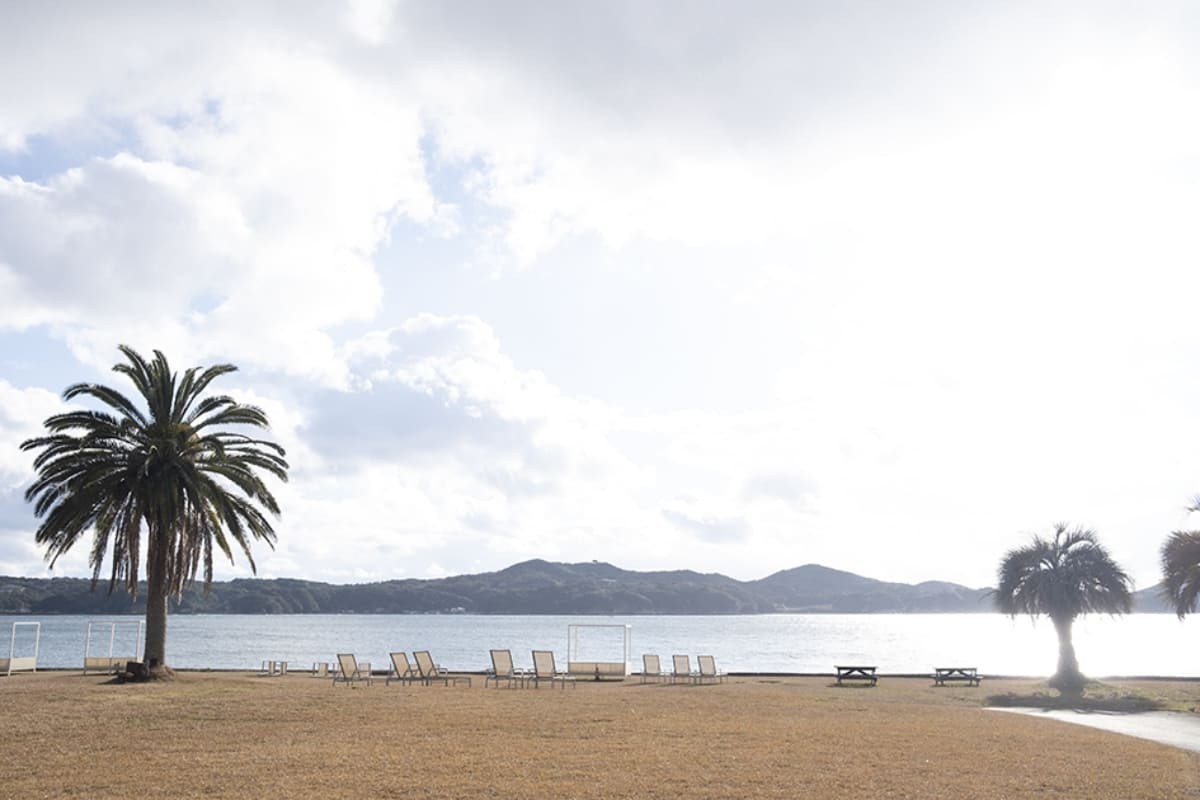 It took 10 minutes to move the land car. The land car takes 10 minutes to reach a chill spot that is the very essence of a resort.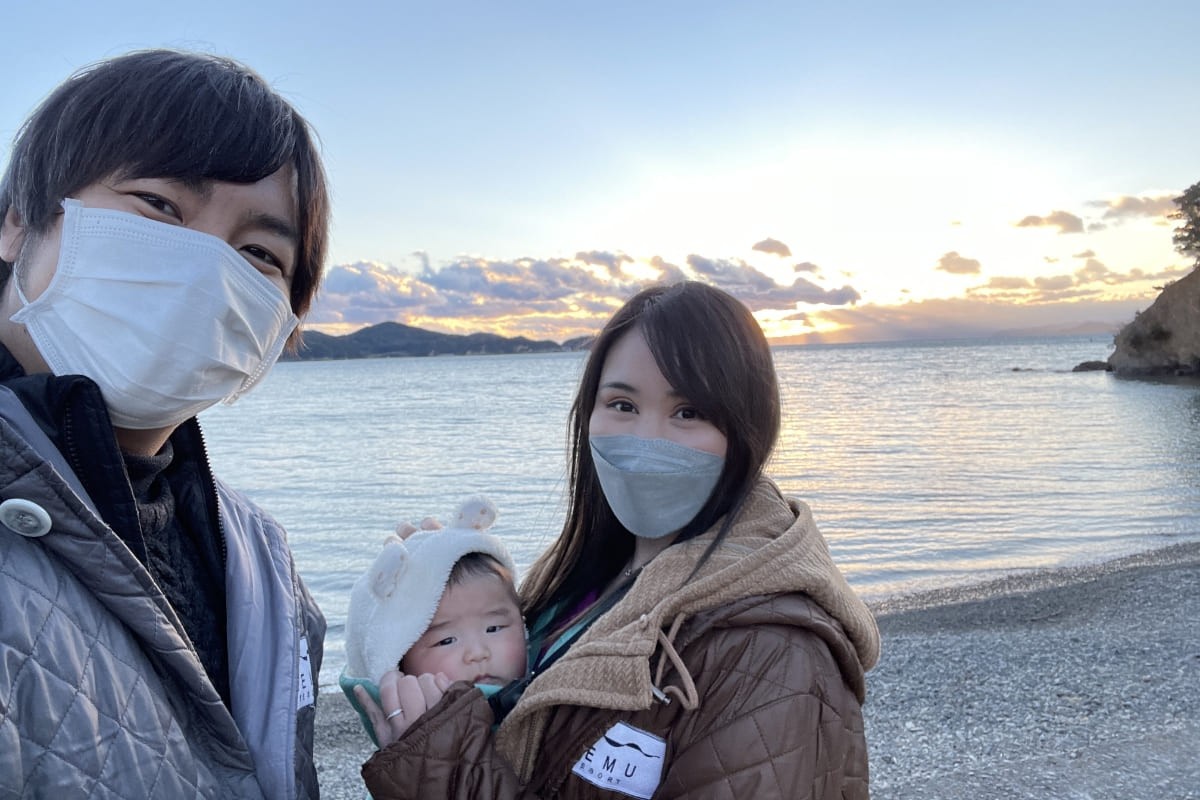 Listening to the sound of the waves, you can relax and watch the sunset over the ocean. I think this is a spot you can't miss. If the weather is nice, it might be good to do some work here to improve efficiency." says Kota.
[Day 3: A day spent relaxing both outside and inside.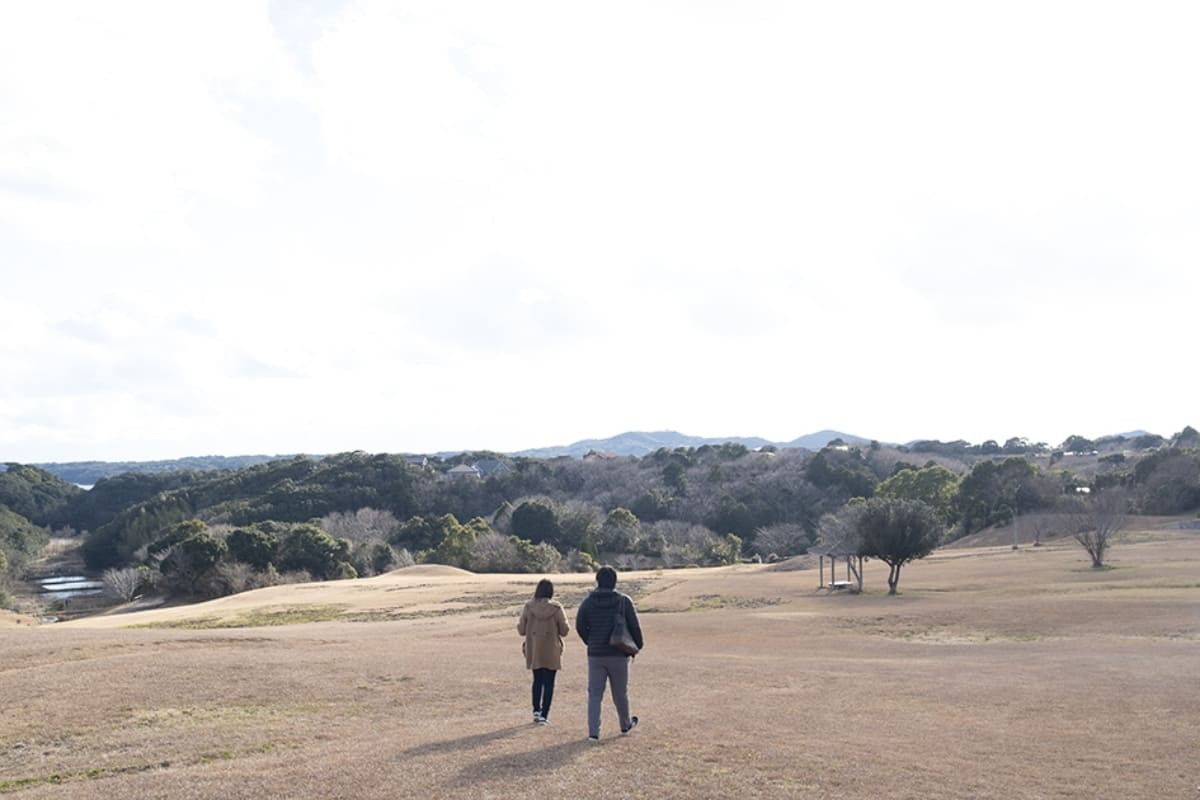 The third day started with a walk. As soon as you exit the hotel, you will find an open plaza, and a further walk will take you to the Satoyama Aquatic Garden, where you can encounter seasonal plants and small water creatures.

Then return to your room for a rest. The family can relax and forget about the passage of time in the calm space.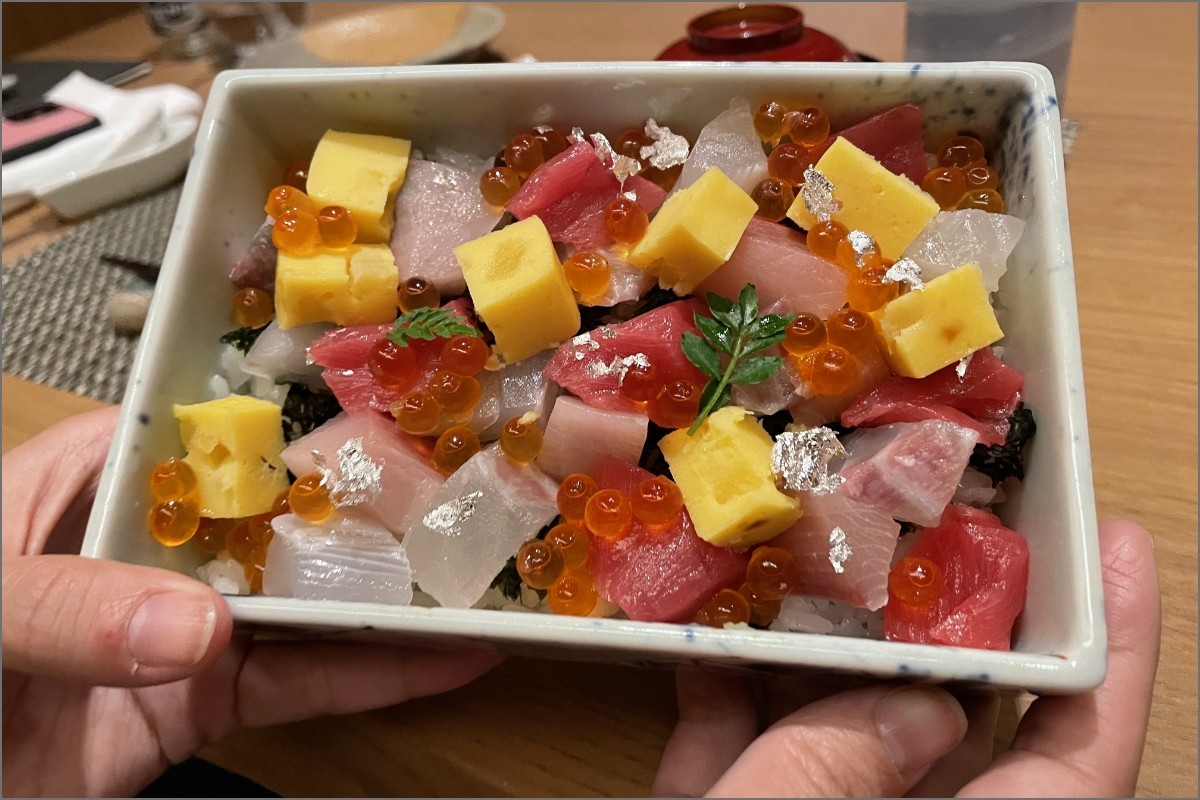 Tonight's dinner was a seafood course. Starting with appetizers of abalone and shellfish, you can enjoy seafood unique to Shima City facing the sea, such as sea bream soup, Ise lobster sashimi, and kaisen donburi.

Afterwards, go outside for stargazing. You can savor the fantastic scenery and enjoy it in a different way than during the daytime.
[Day 4] Learn about the history and traditions at a museum and reconfirm the charms of Shima City.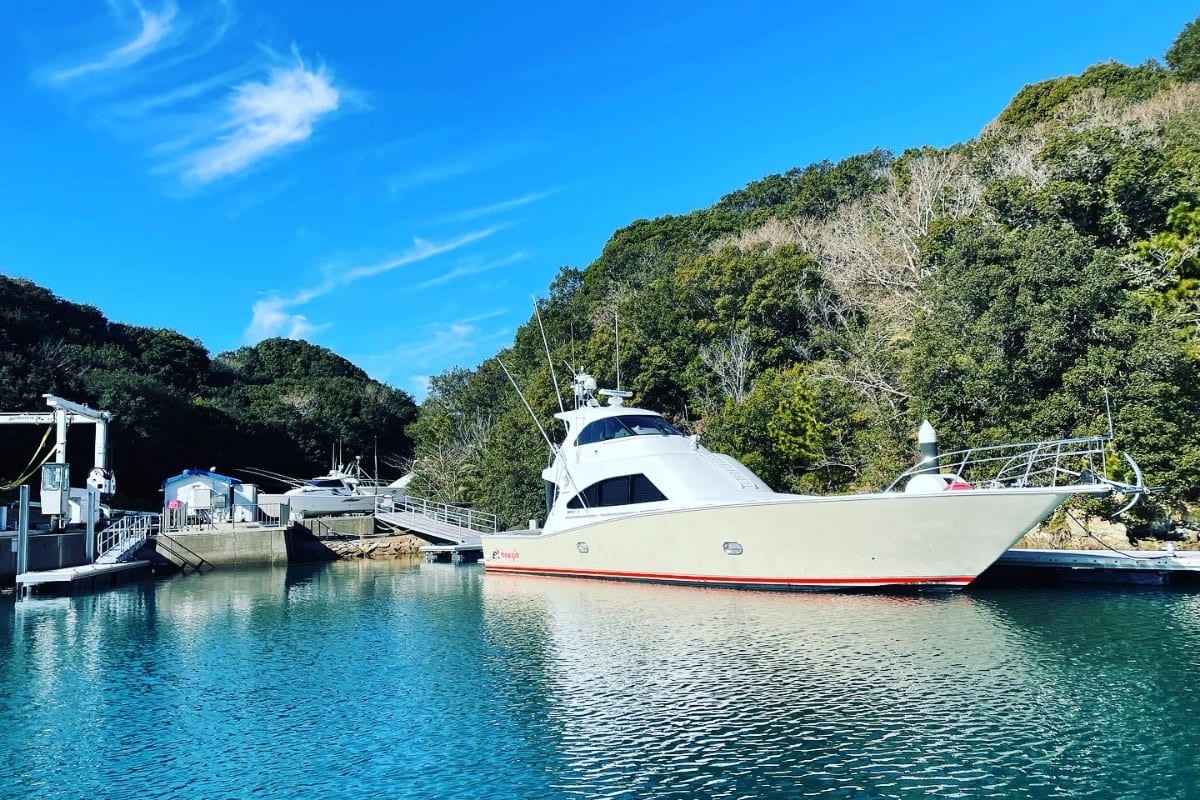 The fourth day begins with a cruising experience unique to a hotel facing the sea. Passing through the intricate topography (rias coast), you will enjoy a panoramic view of the ocean. If you have any questions, you can ask the experienced captain.

After the cruising, check out of the hotel. After that, we drove 15 minutes to "Toba Sea-Folk Museum". The museum has about 20,000 wooden boats, tools, and other materials related to ama divers and fishing. You can also listen to the real voices of local divers.

This was the end of my four-day, three-night work vacation.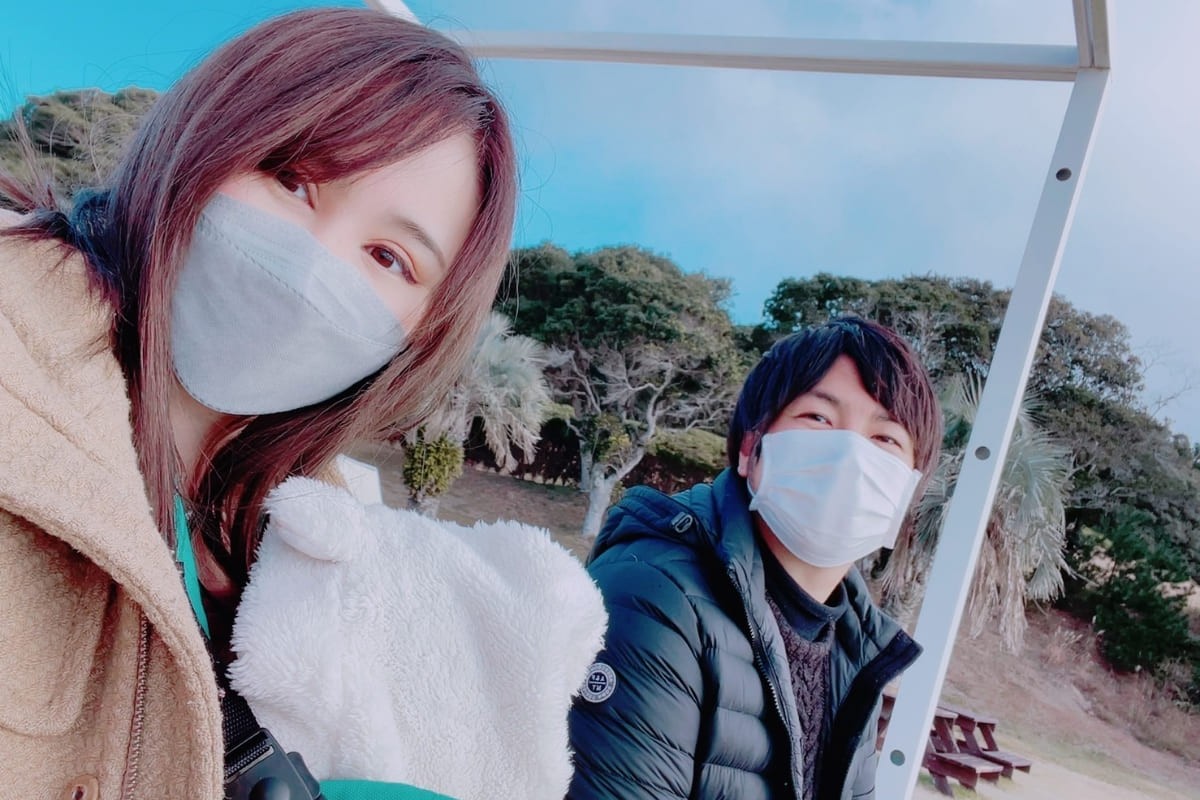 I had expected to focus mainly on sightseeing, but I was able to concentrate on my work more than I had imagined. I think this is due in part to the relaxing hotel space and the surrounding natural environment. I was also able to renew my interest in local initiatives in Shima City. When I sent out information about this workcation on social networking sites, I received a good response from friends around me and some said they would like to try it right away. I would love for people to come visit us." Kota said.

I was a little worried because I had a child, but the hotel staff talked to me and the private rooms were spacious, so it was very comfortable. I would like to experience it again." said Ryoko.

How about experiencing a work vacation at "NEMU REORT" where you can feel close to nature?
[Example of how to spend the day]
[Day 1]
17:00 Check in
17:30 Bathe in the hot spring
18:30 Work in your room
20:00 Dinner
23:30 Bedtime
[Day 2] 7:00 Breakfast
7:00 Breakfast
8:00 Yoga
10:00 Walking
12:00 Lunch
15:00 Meeting etc.
18:00 Beach with beautiful sunset
19:00 Dinner
23:00 Bedtime
[Day 3]
9:00 Go for a walk
10:00 Go outside to prepare materials
12:00 Lunch
13:00 Walk or stay in private room
19:00 Star watching
20:00 Dinner
[Day 4]
8:00 Breakfast
9:30 Ago Bay cruising
11:00 Check out
12:30 Lunch
14:00 Sea Museum
16:00 End of Vacation
[Facilities]
NEMU RESORT
2692-3, Sakoshi, Hamashima-cho, Shima, Mie 517-0403
Toba Sea-Folk Museum
1731-68, Oyoshi, Uramura-cho, Toba, Mie 517-0025