Kamidake Terrace
#Ise-Shima(Ise City)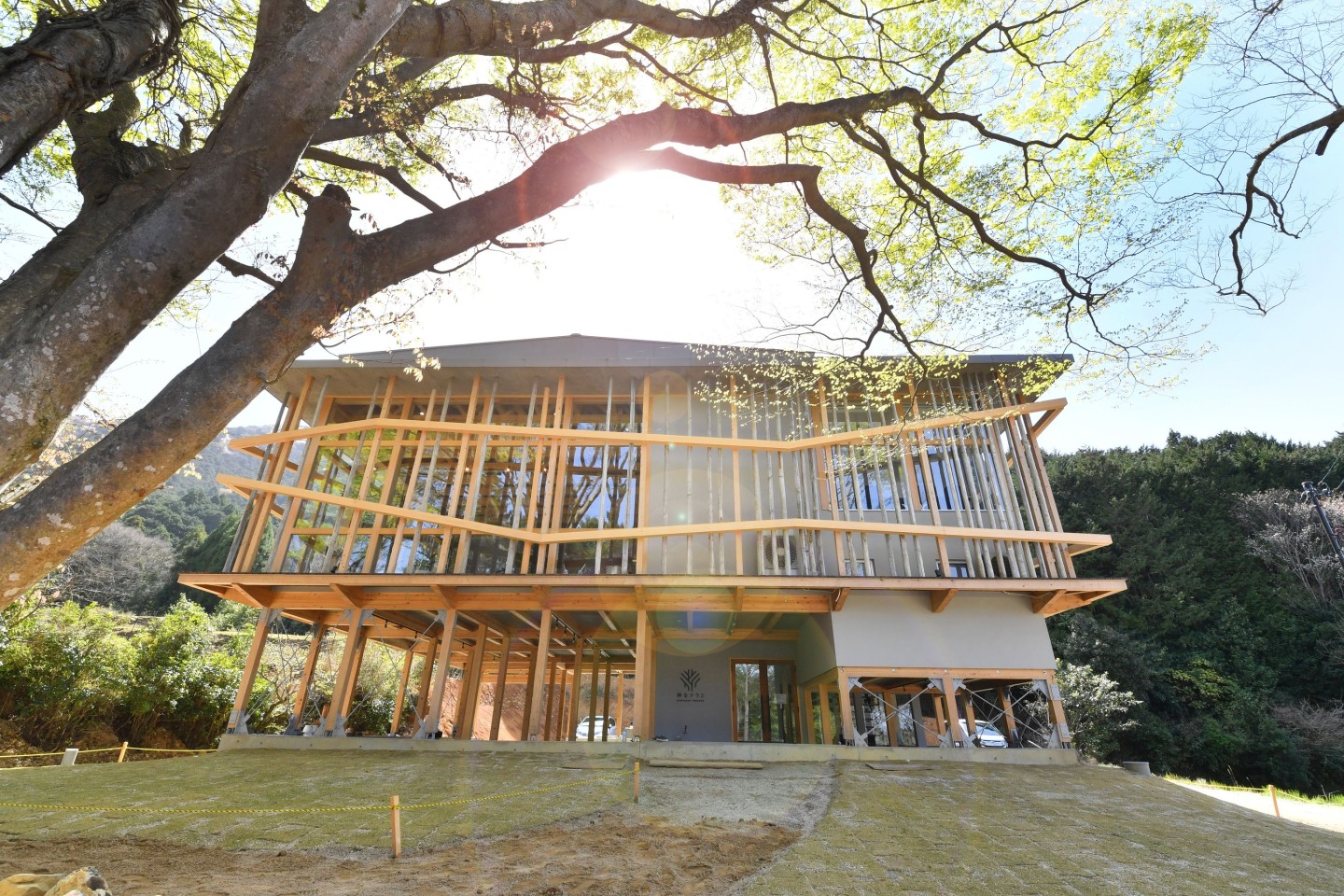 Workcation at a secret adults' base for work and play.
Kamidake Terrace Coworking Space is equipped with a Wi-Fi environment throughout the facility. With a lounge with a sense of openness, a meeting room with screen and projector, 8 private loft rooms, and a coin-operated multifunction printer, you can bring in a single laptop computer and focus on your work in a comfortable environment at any time.
PICK UP CONTENTS
Recommended Content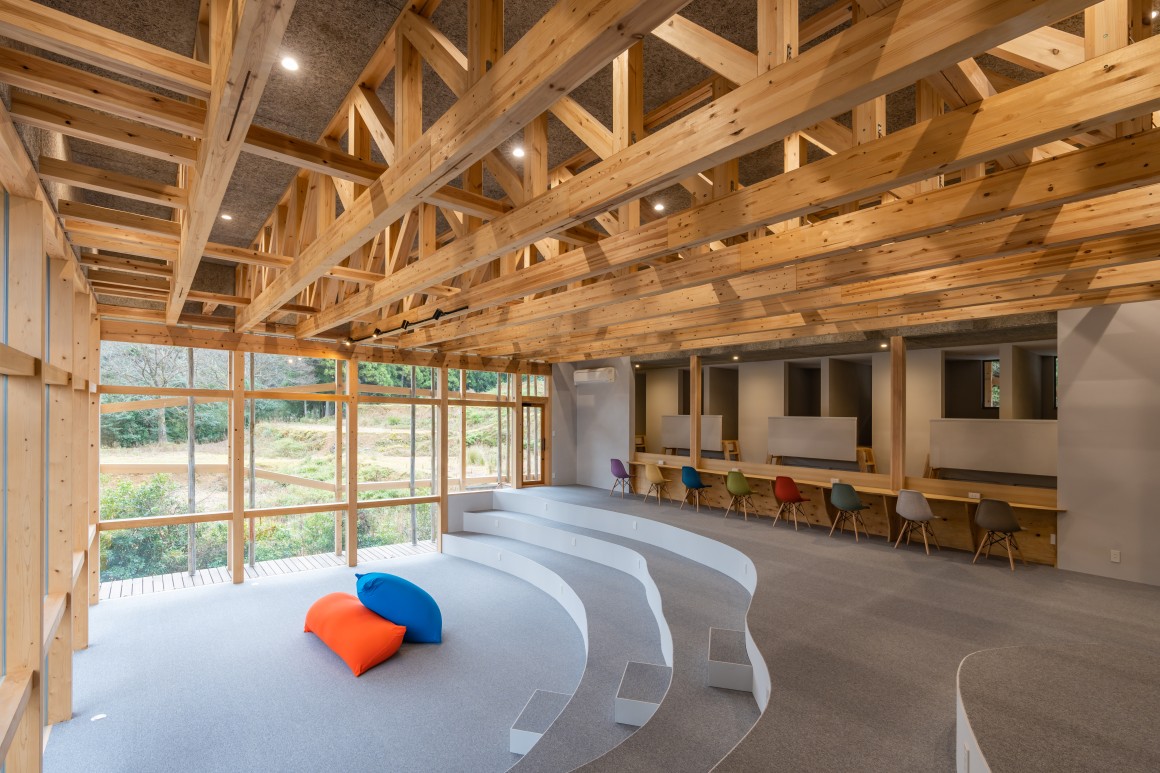 Terraced rice-fields lounge
This lounge represents the "terraced rice-fields" concept of Kamidake Terrace. This lounge uses the truss construction method, which minimizes the number of wooden columns, thus providing an open view of the terraced rice fields and the branches and leaves of the symbolic zelkova tree, which change with the seasons. This space is usually available as a freestyle workspace. Electricity outlets are also provided in various locations, so please spend your time in whatever style you wish. When reserved, this space can be used for lectures, concerts, social gatherings, and video recording for YouTube, etc.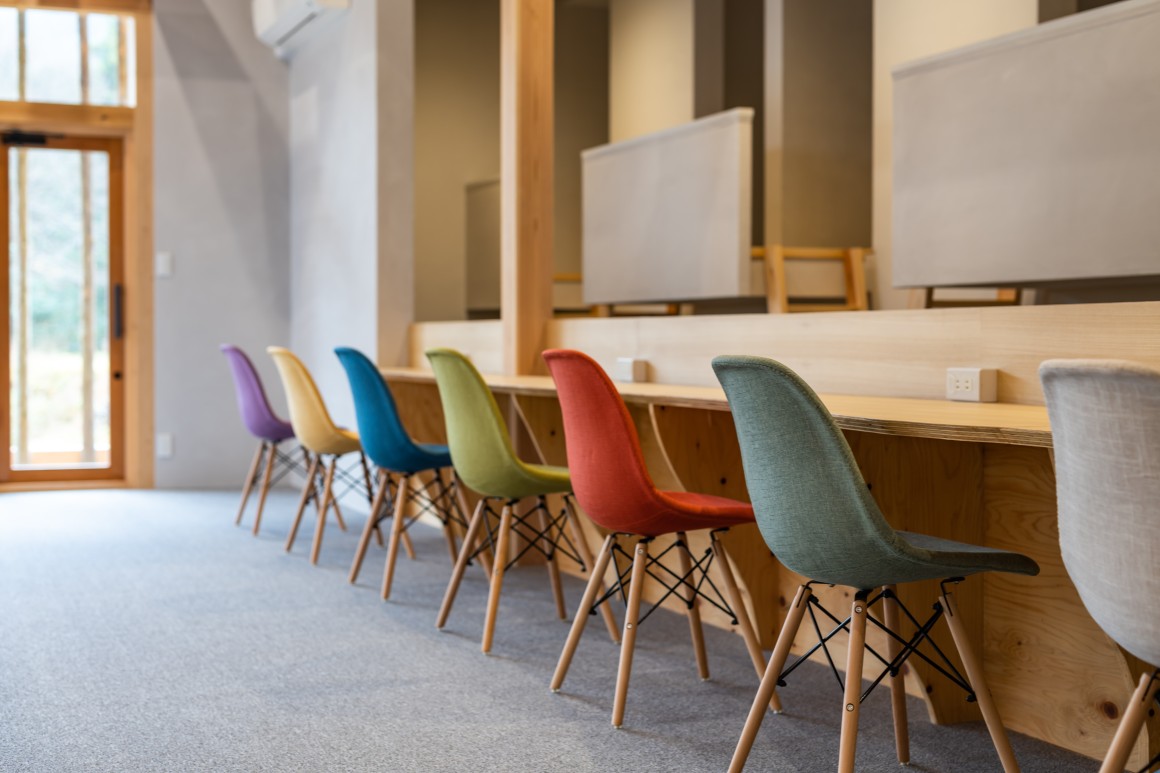 Counter desk
If you find it easy to work in a café, we recommend a counter where you can concentrate in a comfortable position while still being able to feel the presence of others.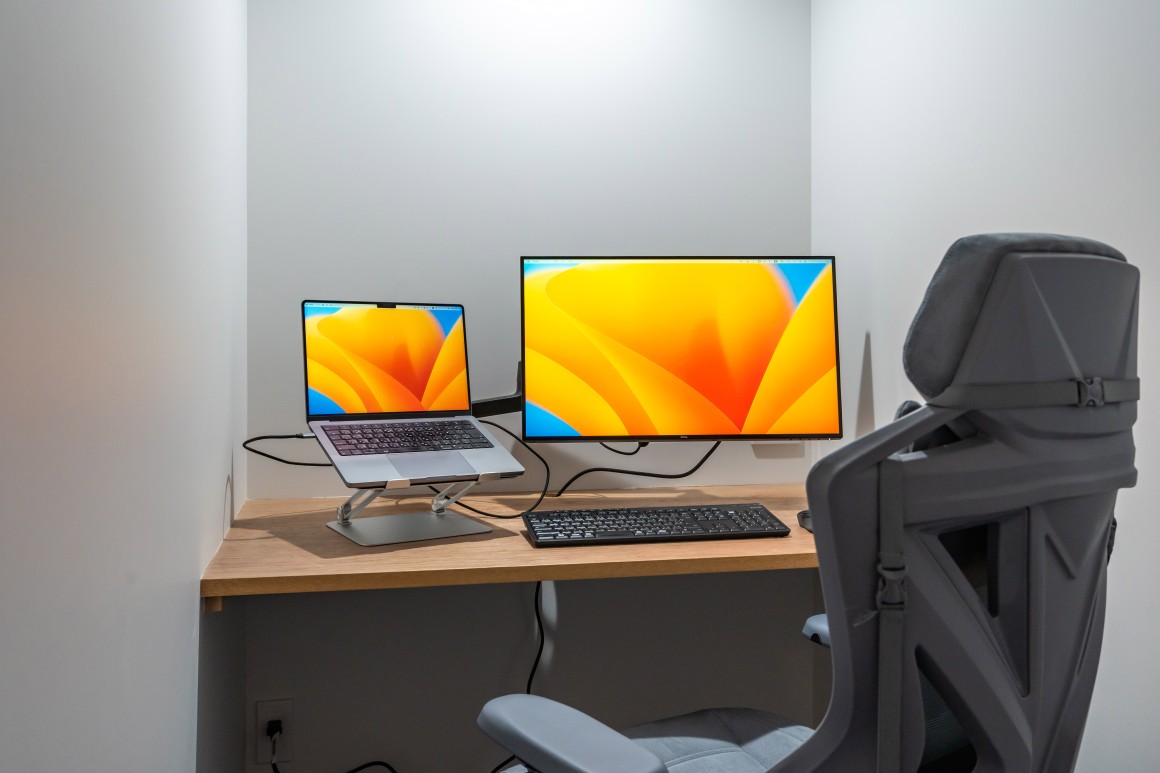 Private rooms (work space)
Each private room is air-conditioned. You can concentrate on your work in a well-equipped environment without being disturbed by anyone. Private rooms are equipped with Wi-Fi, 4K monitors, and cushioned work chairs. Private rooms are also equipped with locks, so if you get tired, you can change your mind in the loft or lounge.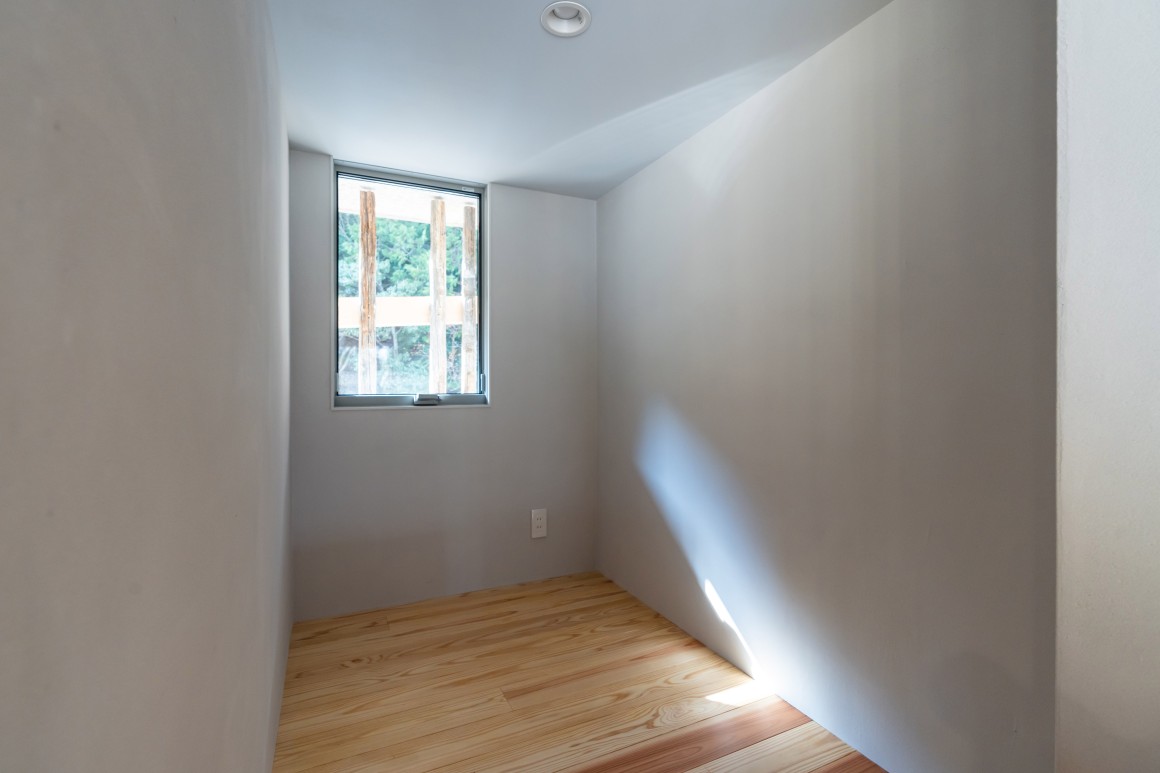 Private Room (Loft)
Each private room is equipped with a loft. By changing the place to concentrate and the place to relax, work efficiency is dramatically improved.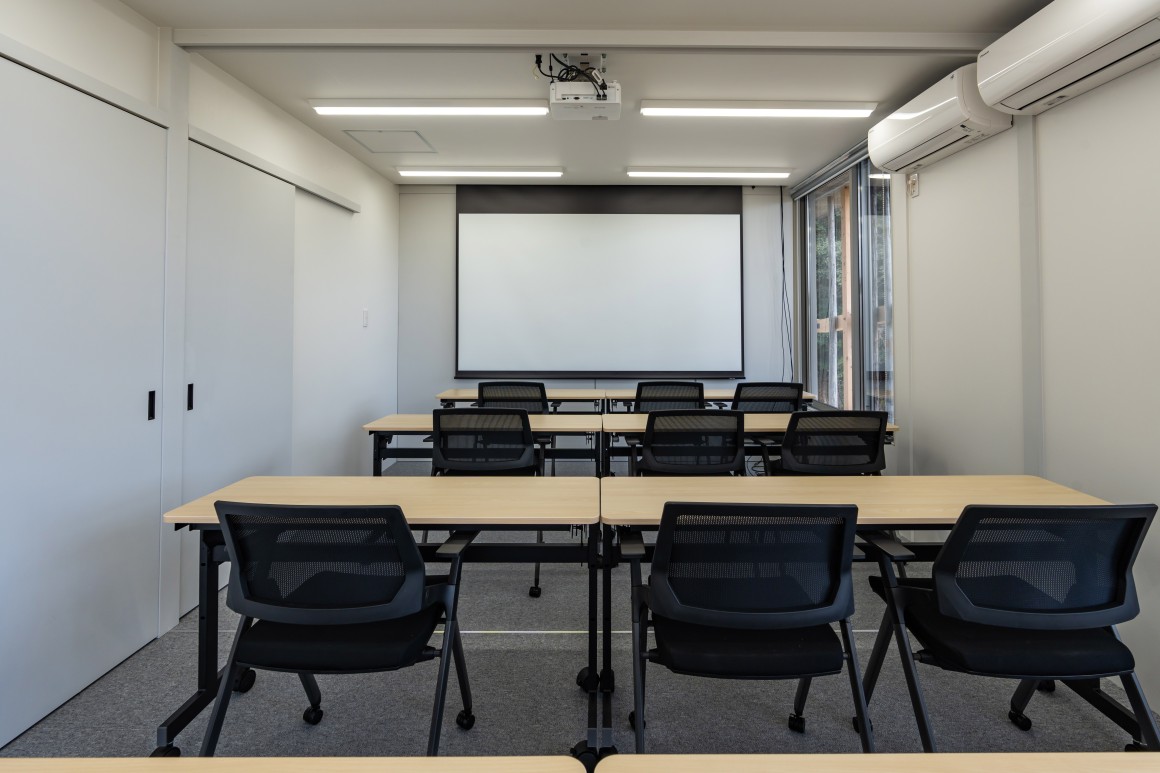 Conference Room (Large)
Two smaller meeting rooms can be connected to form a large meeting room with 12 seats. A screen and projector can be used for web conferencing.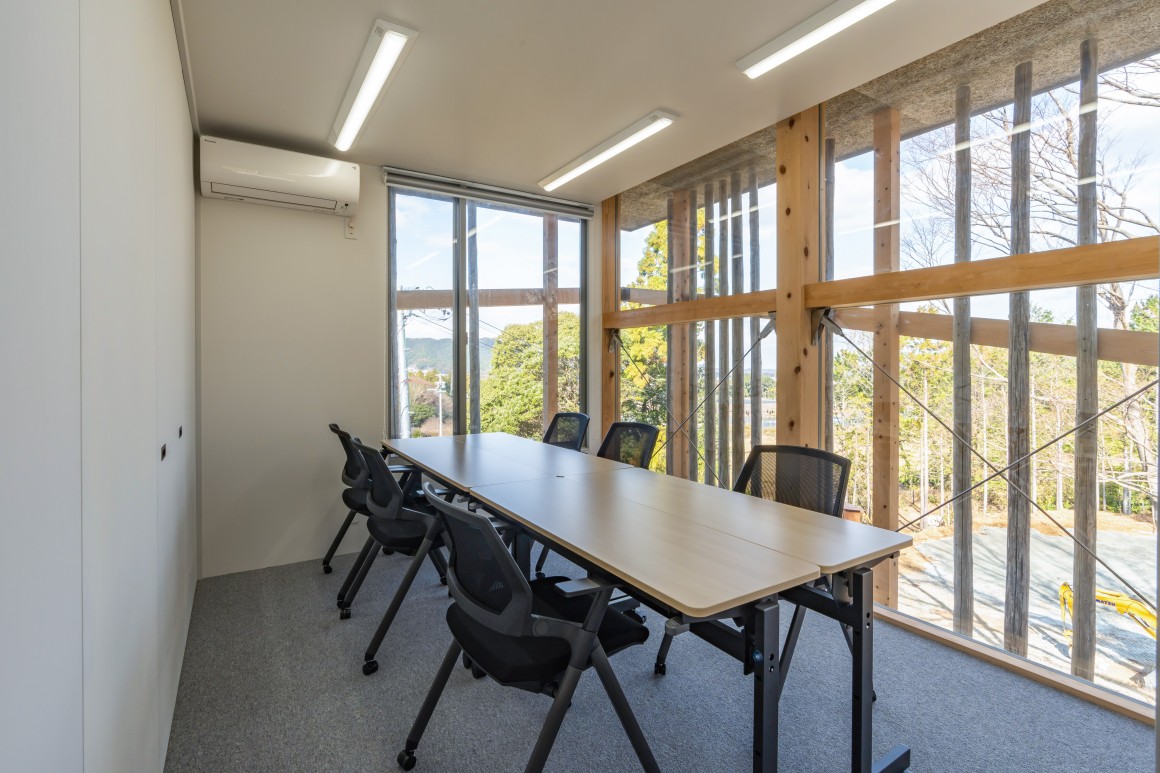 Conference Room (Small)
A small meeting room for 6 people allows for focused meetings.
Facility Information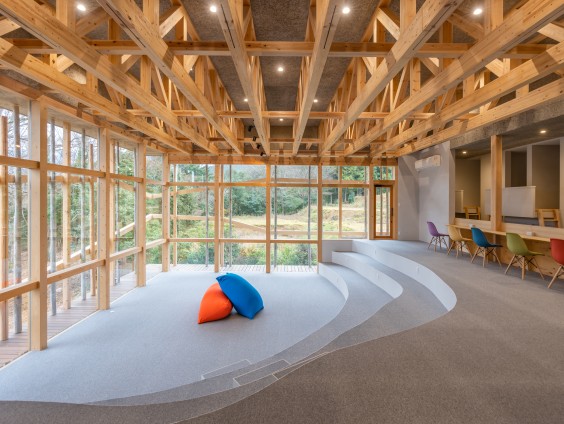 Kamidake Terrace
予約なしでご利用いただけます。営業時間や貸切状況等は、公式サイト・SNS(Instagram、Twitter、Facebook)
Location:
〒516-1107 1019-1, Kamisonocho, Ise Shi, Mie, Japan
Phone number:0596-67-6489
Office Hours:10:00~17:00
parking lot:available
equipment
Access and local transportation
Private cars, buses, cabs