Forest Adventure Yunoyama
#Hokusei(Komono Town)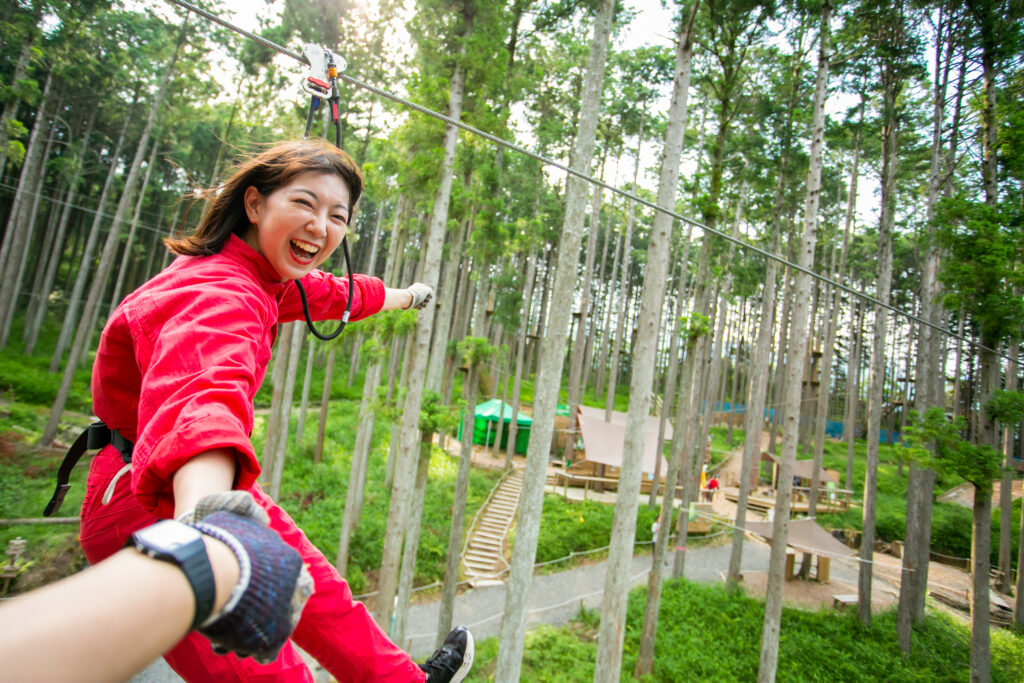 First Forest Adventure in Mie Prefecture
The first Forest Adventure in Mie Prefecture will open in Komono-cho on March 16, 2019 (Saturday)! The "Zip Slide" is over 100 meters long, the "Tarzan Swing" is a jump down from a height of about 10 meters, and the final course is an exhilarating experience for families, friends and couples who have worked together. The "Double Zip Slide" is now available to share the sense of accomplishment! The park has a forest with a fantastic atmosphere and a brightly lit forest, and the "zip slide" takes you back and forth between the two. The park offers such an extraordinary experience, and at the same time, there are many recommended photo spots on the course, making it a park where you can leave behind a memorable experience with the best photos. In the surrounding area, there are many places where you can spend a whole day sightseeing with rich nature and culture, such as "Yunoyama Onsen Hot Spring," which has been in operation for 1,300 years, and "Gozaisho Ropeway," which goes over the 1,212-meter-high Gozaisho Mountain.
PICK UP CONTENTS
Recommended Content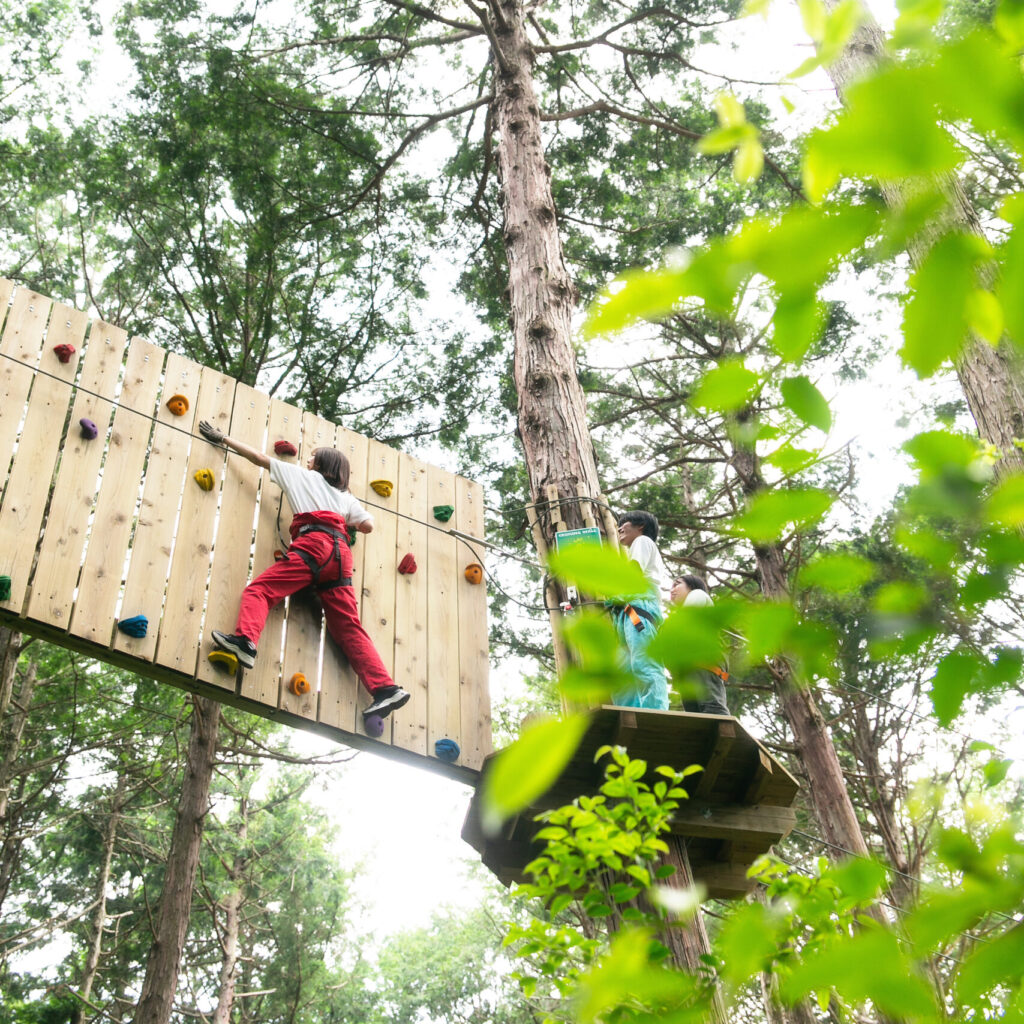 Various Activities
The course includes not only ziplines, but also various activities that can be enjoyed 10 meters above the tree line.
Facility Information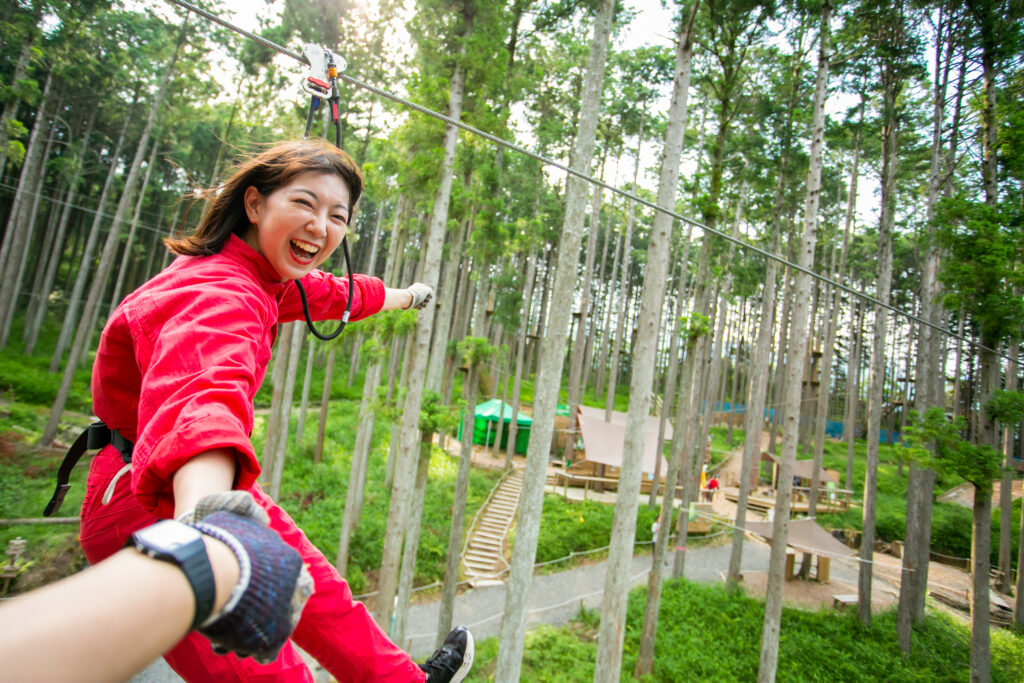 Forest Adventure Yunoyama
Location:
〒510-1233 4958 Komono, Komono-cho, Mie-gun, Mie-ken
Phone number:059-340-7739
Access and local transportation
Approximately 60 minutes from Nagoya Station and Tsu Station on the Kintetsu Line.
From Yokkaichi Station, it takes about 30 minutes, and access by Kintetsu train is also recommended.
From Yunoyama Onsen Station on the Kintetsu train, the distance to the park is about 550 meters (about 10 minutes on foot). It is about 20 minutes from Yokkaichi IC on the Tomeihan Expressway. It will be about 10 minutes from the Komono IC on the Shin Meishin Expressway.